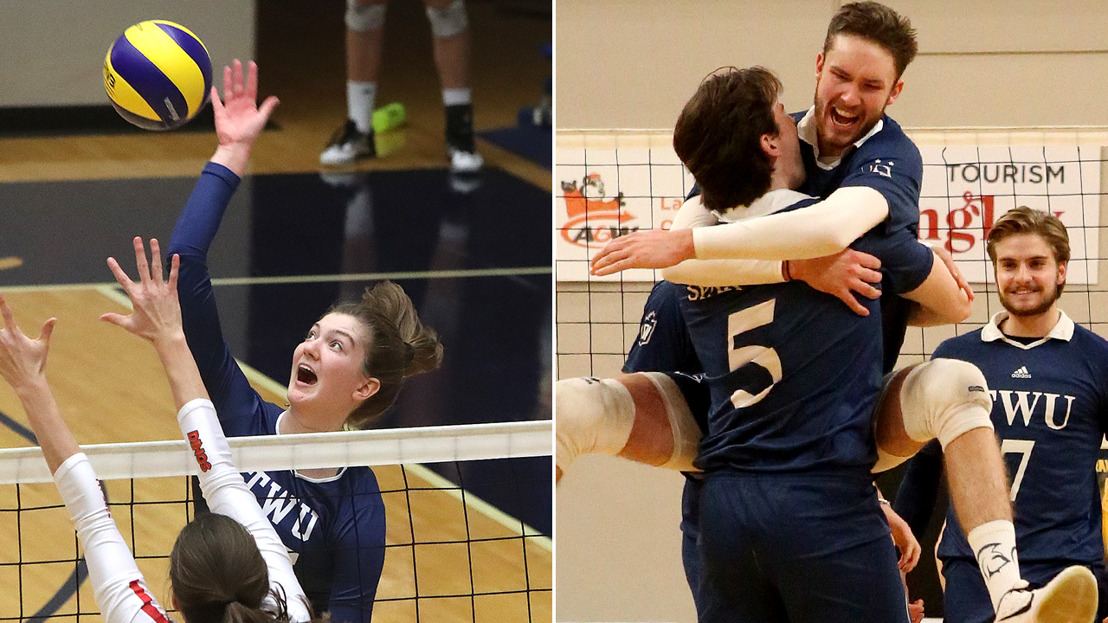 VB: 2021-22 schedule announced
First-serve for new volleyball season set for October 29
VANCOUVER – Canada West volleyball makes its long awaited return to the court October 29, as the conference announced its full 2021-22 schedule Thursday.
The conference season will open in Winnipeg with four matches scheduled for October 29-30. The Winnipeg Wesmen will host the Regina Cougars in women's action, while the Brandon Bobcats will take on the Wesmen on the men's side. The first full slate of conference play is set for November 4-6.
Fraser Valley is finally able to make its Canada West debut in volleyball in 2021-22. The Cascades men's and women's programs were set to join the conference in 2020-21 before the season was ultimately cancelled due to the COVID-19 pandemic. Fraser Valley will see its first Canada West action against the UBC Okanagan Heat November 5-6.
CLICK HERE FOR THE COMPLETE MVB 2021-22 SCHEDULE
CLICK HERE FOR THE COMPLETE WVB 2021-22 SCHEDULE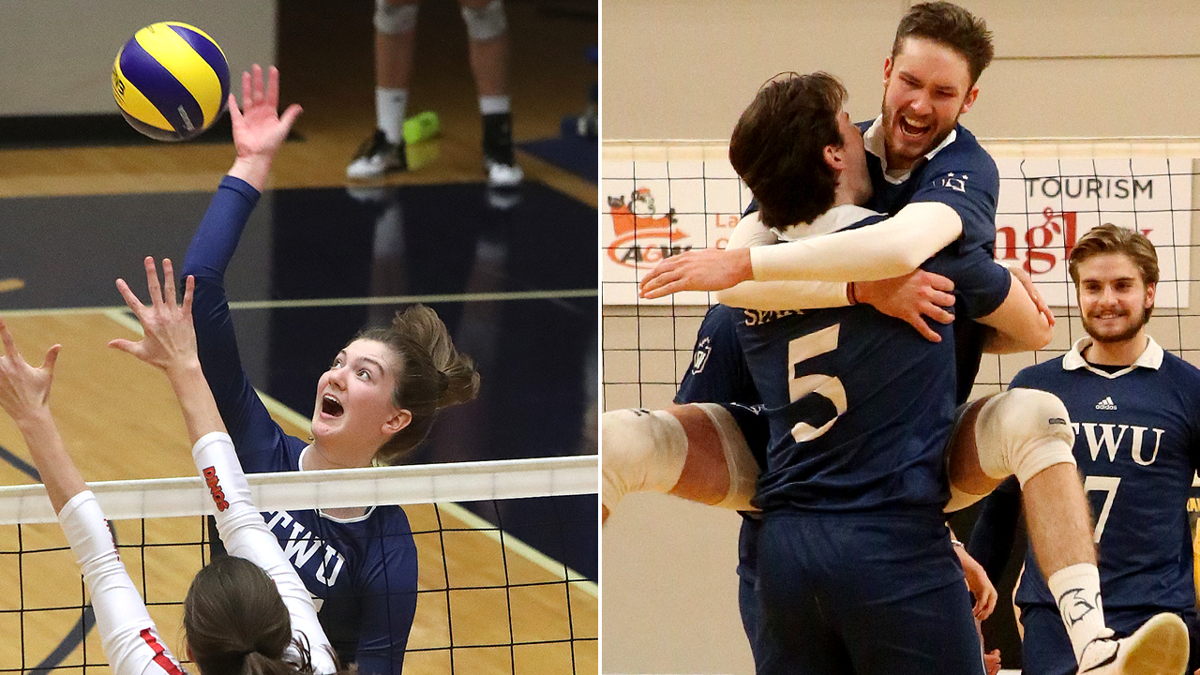 The Trinity Western Spartans men's and women's teams will begin their defence of their respective Canada West titles from 2019-20 when they open the season November 5-6 at home against the Thompson Rivers Wolfpack.
The Canada West season will conclude February 26, with a revised playoff structure in place to determine the 2021-22 champions. As announced by the conference May 5, alternate formats will be used in the 2021-22 season, which for volleyball includes a reduced schedule of 16 or 18 games and 12 teams advancing to the playoffs.
The first round of the playoffs, March 4-6, feature three four-team pools that will battle for six spots in the second round of the playoffs March 11-13. In the second round, the teams will be divided into two pools with the top two teams advancing to the CW Final Four March 18-19.
With no U SPORTS Volleyball national championships in 2019-20 or 2020-21 a pair of Canada West schools still retain the title of reigning national champions. The Trinity Western men's and the UBC Thunderbirds women's squad will look to get back to the national championships in March.
Fans looking to watch the action in 2021 Canada West TV presented by Co-op will be able to buy passes beginning in August when 2021-22 packages go on sale to the public.
2021-22 SCHEDULE RELEASES
Monday, June 21: Football

Tuesday, June 22: Soccer (men's and women's)

Wednesday, June 23: Hockey (men's and women's)

Thursday, June 24: Volleyball (men's and women's)

Friday, June 25: Basketball (men's and women's)

Monday, June 28: Field Hockey

Tuesday, June 29: Rugby 15s

Wednesday, June 30: Championship Sports