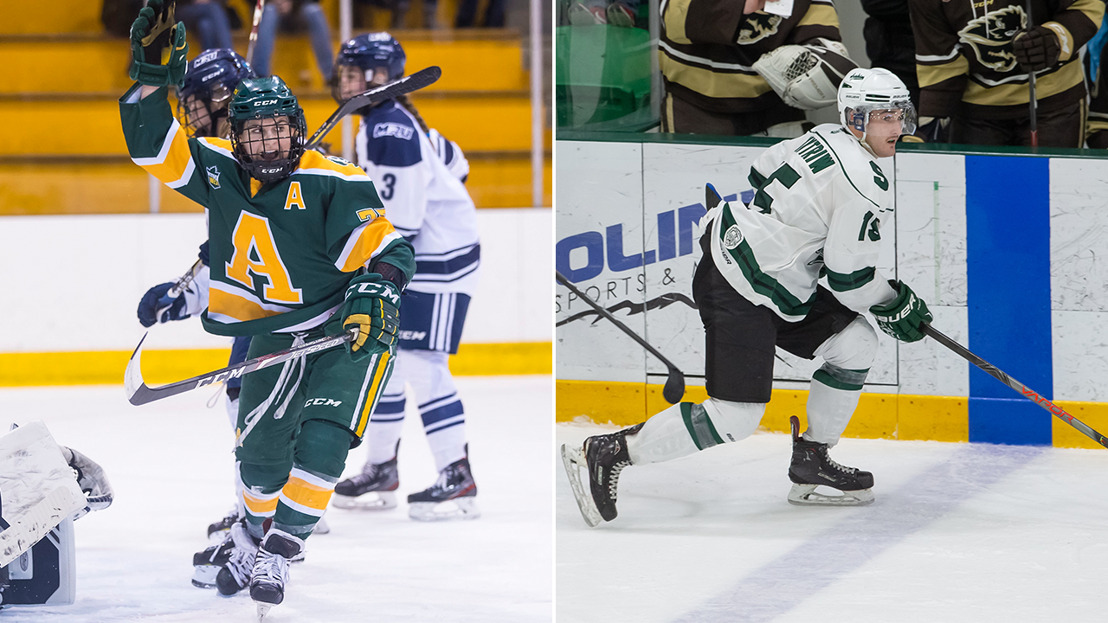 HKY: Puck drop for 2021-22 season set for October 15
Four new programs see first CW action on opening weekend
VANCOUVER – The Canada West announced its 2021-22 men's and women's hockey schedules Wednesday, with action set to return to arenas across the conference on October 15.
The 2021-22 season will see the addition of the MacEwan Griffins and the Trinity Western Spartans in both men's and women's hockey. Both institutions were slated to join CW hockey in 2020-21 before the season was cancelled due to the COVID-19 pandemic. All four new programs will take to the ice on opening weekend with MacEwan playing the Regina Cougars and Trinity Western matching up against the UBC Thunderbirds.
The women's schedule opens with a rematch of the 2019-20 Canada West Final as the defending champion Alberta Pandas host the Mount Royal Cougars. The reigning champions on the men's side, the Saskatchewan Huskies, will have to wait until the second week of the season to hit the ice when they will take on Regina in a home-and-home series.
CLICK HERE FOR THE COMPLETE 2021-22 MHKY SCHEDULE
CLICK HERE FOR THE COMPLETE 2021-22 WHKY SCHEDULE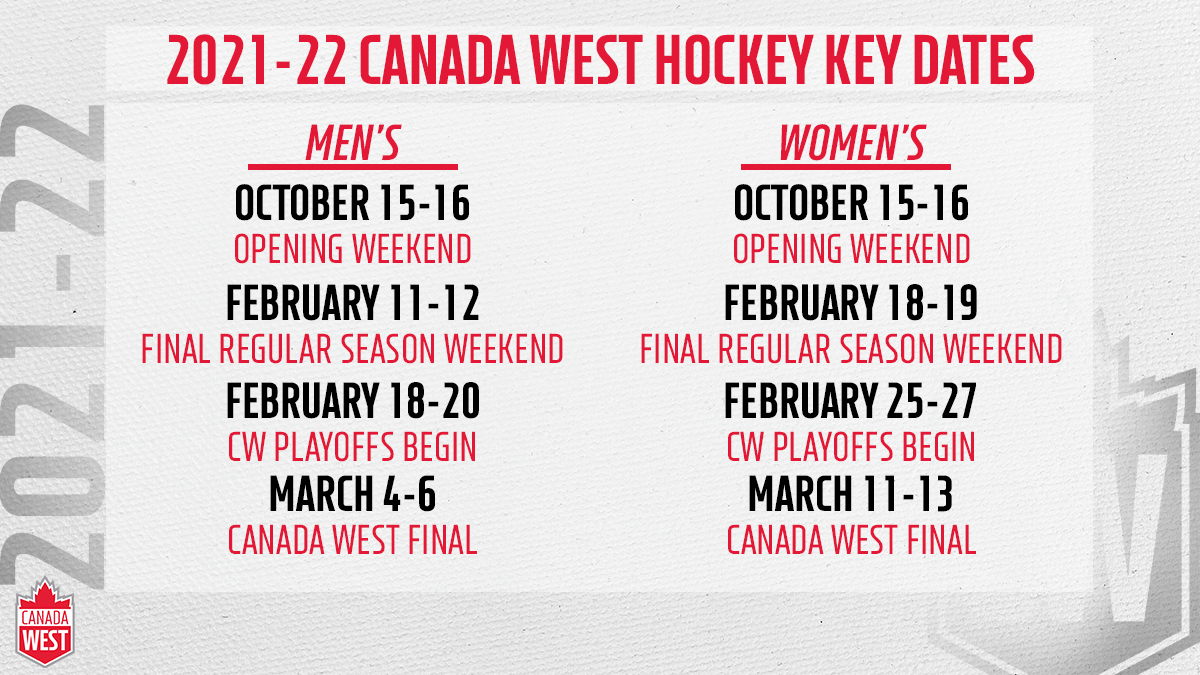 As announced by the Canada West on May 5, an alternative format will be used for the 2021 season. Teams will play a reduced 20-game regular season schedule. The women's schedule features two conference-wide bye weekends which will allow for the rescheduling of games if needed, while the men's schedule has one bye week worked into the schedule.
There are no changes coming to the conference playoffs, which will once again feature the  top six teams playing best-of-three series throughout the playoffs with a first round bye for the first and second seeds.
Playoffs for the men get underway February 18-20 with the women's playoffs opening up a week later February 25-27.
The men's final is set for March 4-6, while the women's final is slated for March 11-13.
Fans looking to watch the action in 2021 Canada West TV presented by Co-op will be able to buy passes beginning in August when 2021-22 packages go on sale to the public.
2021-22 SCHEDULE RELEASES
Monday, June 21: Football

Tuesday, June 22: Soccer (men's and women's)

Wednesday, June 23: Hockey (men's and women's)

Thursday, June 24: Volleyball (men's and women's)

Friday, June 25: Basketball (men's and women's)

Monday, June 28: Field Hockey

Tuesday, June 29: Rugby 15s

Wednesday, June 30: Championship Sports