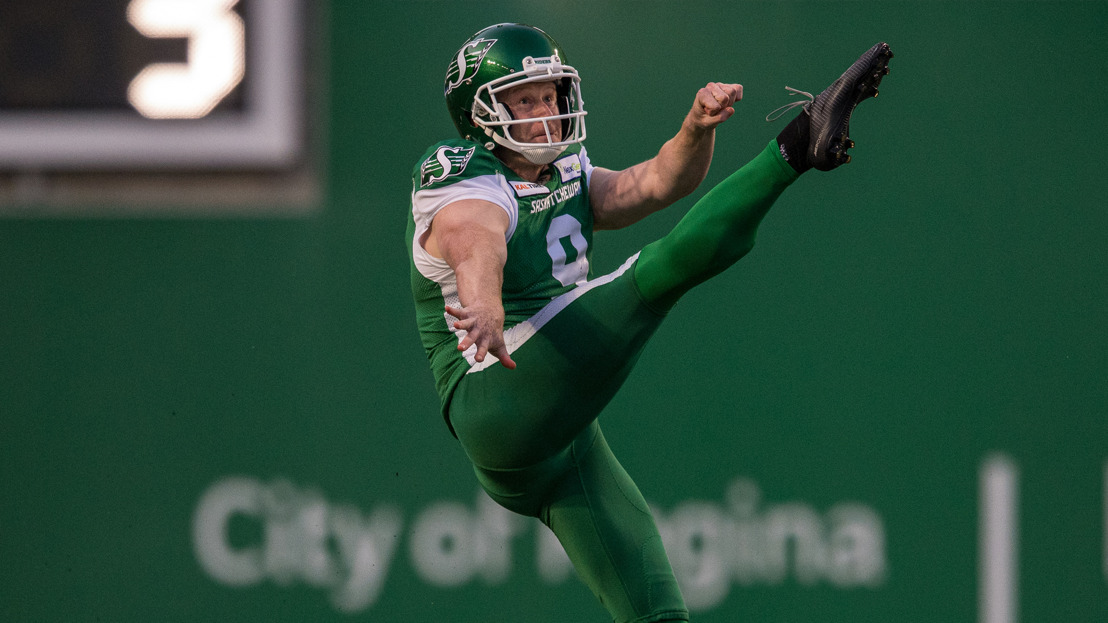 FB: Ryan named CW Alum of the Month for August
Punter helped Saskatchewan to a 4-0 record last month
EDMONTON - Hometown favourite Jon Ryan is the Canada West Football Alum of the Month for August.
The former Regina Ram helped the Saskatchewan Roughriders to a perfect 4-0 month, as the punter enters the home stretch of the 2019 CFL season sitting first in the league in average punt distance at just under 51 yards.
Ryan and the Riders earned wins over Hamilton, Montreal, Ottawa, and Winnipeg in August, before dropping their first game in two months to Winnipeg in last week's Banjo Bowl.
Before joining the Riders, Ryan played more than a decade in the NFL with the Green Bay Packers and Seattle Seahawks. In 2014, Ryan became the first Saskatchewan born player to win the Super Bowl, as the Seahawks downed the Denver Broncoes 43-8 in Super Bowl XLVIII.
Prior to his NFL career, Ryan played a pair of seasons (2004-05) for the Winnipeg Blue Bombers after being drafted 24th overall by Winnipeg in the 2004 CFL Draft.
During four Canada West seasons between 2000 and 2003, Ryan starred as a punter and wide receiver for the Rams, and finished his university career as a unanimous conference all-star and a First Team All-Canadian.
Ryan and the Roughriders are back in action this Saturday when they host the Montreal Alouettes at Mosaic Stadium (5 p.m. CST).
PREVIOUS 2019 WINNERS
WATCH THE CFL TALENT OF TOMORROW
Ryan is just one of the more than three dozen former CW players now playing professionally in the CFL this season.
You can watch the CFL players of tomorrow this fall by tuning into the Canada West Football Showcase, as select conference action will once again be televised weekly across SaskTel, TELUS, and Bell MTS.
For fans looking to watch every moment of CW football action in 2019, Canada West TV is the only place to see all 27 conference games.