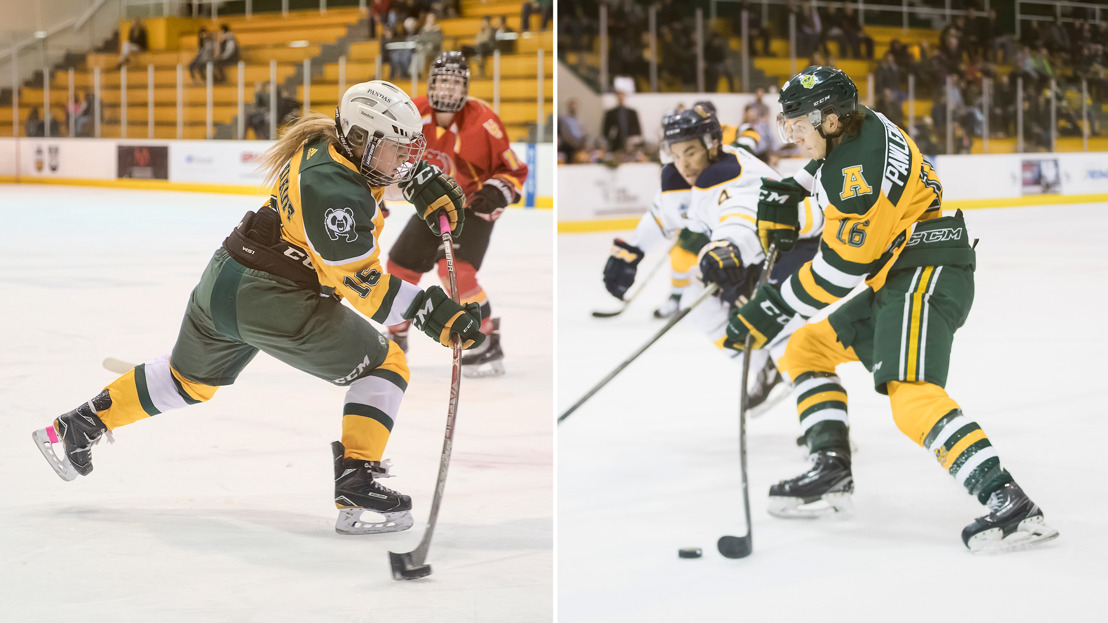 HKY: Puck set to drop back-to-back weekends
CW men's season opens Sept. 27, women's Oct. 4
EDMONTON – Canada West hockey's return to the ice is set for September 27, and October 4, as the conference released the 2019-20 men's and women's schedules Wednesday.
As was the case last season, the men's campaign gets underway the last weekend of September, before the women's seasons open the first week of October.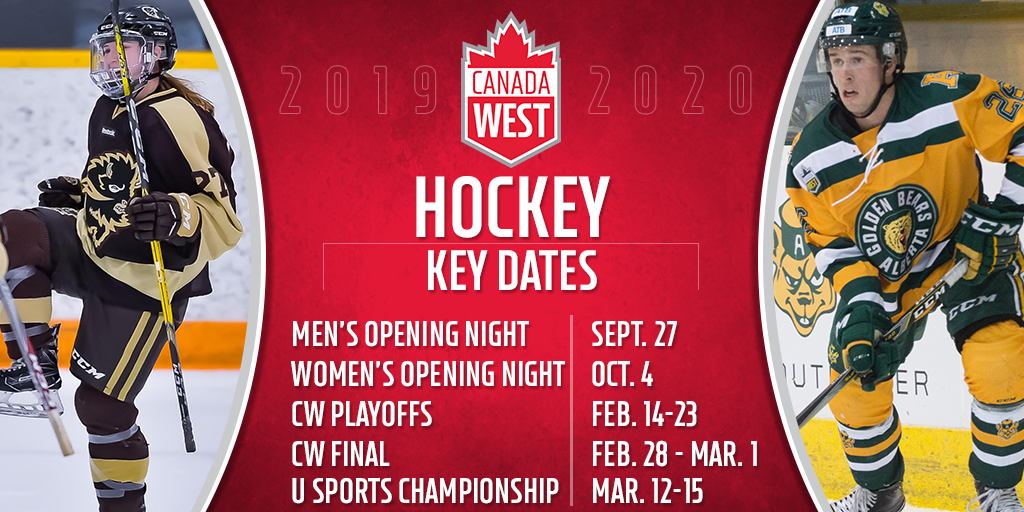 CLICK HERE FOR THE COMPLETE 2019-20 MHKY SCHEDULE
CLICK HERE FOR THE COMPLETE 2019-20 WHKY SCHEDULE
Both the men's and women's regular seasons conclude February 8, 2020, with the conference quarter-finals set for the following weekend.
There are no changes coming to the conference playoffs, which will once again feature best-of-three series throughout, a first round bye for the top seeds,  with the CW postseason culminating with the Canada West Finals Feb. 28 - March 1.
Looking to defend their titles this year will be the Alberta Golden Bears and Pandas, who claimed both the men's and women's CW banners last season.
2019-20 will mark the final season with only eight CW teams, as men's and women's hockey will expand in 2020-21 to 10 teams, with the addition of Trinity Western University and MacEwan University.
For fans looking to watch every conference game, 2019-20 Canada West TV passes are now on sale, with the best early-bird pricing available until the end of June. An all-access pass ($79.99), or a hockey sport pass ($31.99), can be purchased by clicking here.
2019-20 SCHEDULE RELEASES
Monday, June 10: Volleyball (men's and women's)

Tuesday, June 11: Basketball (men's and women's)

Wednesday, June 12: Hockey (men's and women's)

Thursday, June 13: Soccer (men's and women's)

Monday, June 17: Field hockey

Tuesday, June 18: Rugby 15s

Wednesday, June 19: Championship sports (golf, swimming, curling, track & field, wrestling)