FB: Canada West talent across CFL rosters to open 2019
33 CW products suited up Week 1 of the CFL season
20 June 2019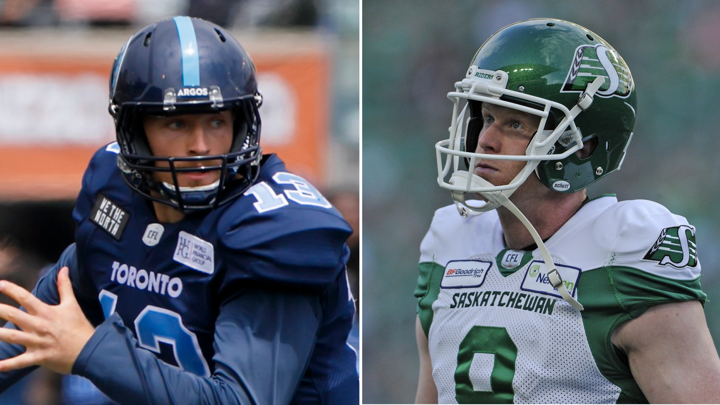 EDMONTON - ​ When the 2019 CFL season kicked off last week, there was plenty of Canada West talent on display, as 33 former conference players suited up Week 1.
The Saskatchewan Roughriders had the biggest Canada West flare, with seven conference products dressed for their game against the Hamilton Tiger-Cats. Among the CW players for the Riders was former Regina Ram Jon Ryan, who returned to the CFL this spring after 12 seasons in the NFL.
CW PLAYERS IN ACTION TO OPEN THE CFL SEASON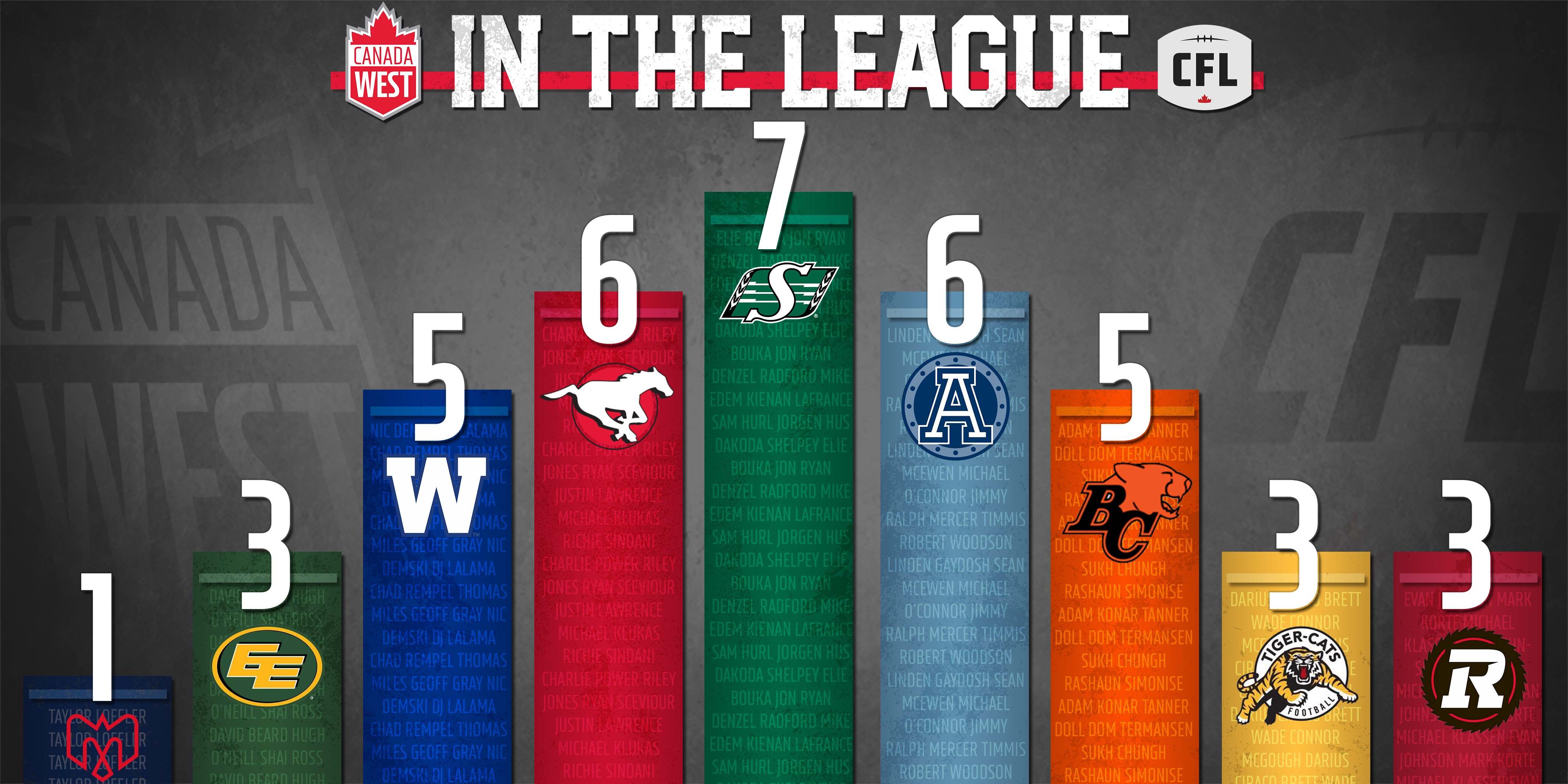 *CW players from Week 1 of the CFL season, plus Argos on the active roster ahead of their season opener this week.
Leading the way in terms of conference representation were the Calgary Dinos, who had 15 ​ former players dress Week 1, as the CW powerhouse continues to leave its mark on Canadian pro football.
In total, the 33 players have 140 combined seasons of CFL experience, with former Saskatchewan Huskie Chad Rempel (Winnipeg Blue Bombers) leading the way with 15 years in the league.
Even more CW products will make their 2019 CFL debuts this week, as the Toronto Argonauts enter the fray after an opening week bye, as the Argos host the Hamilton Tiger-Cats Saturday, June 22. Currently, Toronto boasts six former CW players on their active roster.
Among the players on Toronto's active roster is rookie quarterback Michael O'Connor. The former UBC Thunderbird was selected 20th overall in the 2019 CFL Draft by the Argos.
You can watch the CFL players of tomorrow this fall by tuning into the Canada West Football Showcase, as select conference action will once again be televised weekly across SaskTel, TELUS, and Bell MTS.
For fans looking to watch every moment of CW football action in 2019, Canada West TV is the only place to see all 27 conference games.
Canada West TV passes are now available at early-bird pricing, and can be purchased by clicking here.
For a complete look at the 2019 CFL schedule, including Week 2 matchups, click here.
CW PLAYERS FROM WEEK 1 OF THE CFL SEASON
POSITION - NAME / UNIVERSITY / CFL SEASONS
Click name for full bio on CFL.ca
BC Lions (5)
Calgary Stampeders (6)
Edmonton Eskimos (3)
Saskatchewan Roughriders (7)
Winnipeg Blue Bombers (5)
Hamilton Tiger-Cats (3)
Ottawa REDBLACKS (3)
Montreal Alouettes (1)
*Toronto Argonauts (6)
NOTE: Toronto had a bye Week 1, and opens their 2019 CFL schedule this week against Hamilton.
ADDITIONAL CW PLAYERS CURRENTLY ON ACTIVE ROSTERS
Saskatchewan Roughriders (1)
Winnipeg Blue Bombers (2)