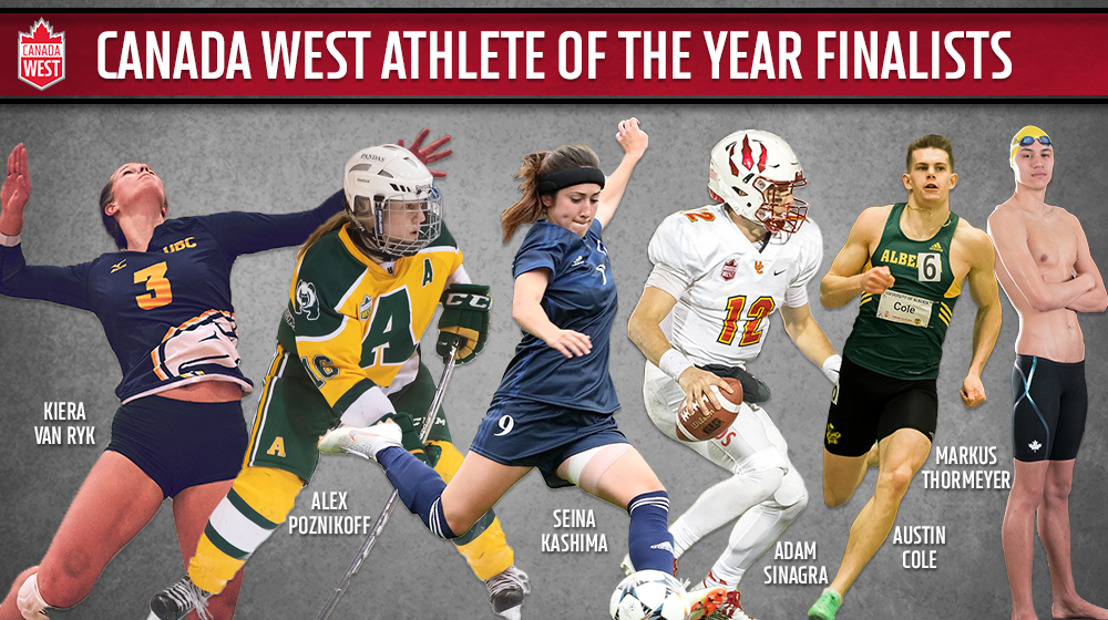 CW Athlete of the Year finalists unveiled
Student-athletes vying for conference's top individual honours
EDMONTON – The finalists for the 2018-19 Canada West Athlete of the Year awards were unveiled Wednesday, as the conference's top three male and female student-athletes were announced.
This season marks the first time the conference has announced the finalists after partnering with Baron Rings on the new initiative, which will see all six student-athletes receive custom rings to acknowledge their outstanding seasons.
Baron Rings became the conference's exclusive jewelry provider earlier this season in an effort to help enhance the Canada West brand through recognition of outstanding student-athlete success.
On the women's side, Trinity Western's Seina Kashima (soccer), Alberta's Alex Poznikoff (ice hockey), and UBC's Kiera Van Ryk (volleyball) are the finalists. All three were both the Canada West and U SPORTS Player of the Year in their sports this season.
Meanwhile, the 2018-19 male finalists are Alberta's Austin Cole (track & field), Calgary's Adam Sinagra (football), and UBC's Markus Thormeyer (swimming). Like the female finalists, all three won both the CW and national award as the top athlete in their respective sports.
More details on all six student-athletes can be found below. For a complete list of each Canada West member's athletes of the year, click here.
Canada West's Athletes of the Year, as selected by the conference's 17 members, will be unveiled on Tuesday, April 23. The winners move forward as the conference's nominees for the national awards, which will be handed out Thursday, May 2 at a ceremony in Calgary.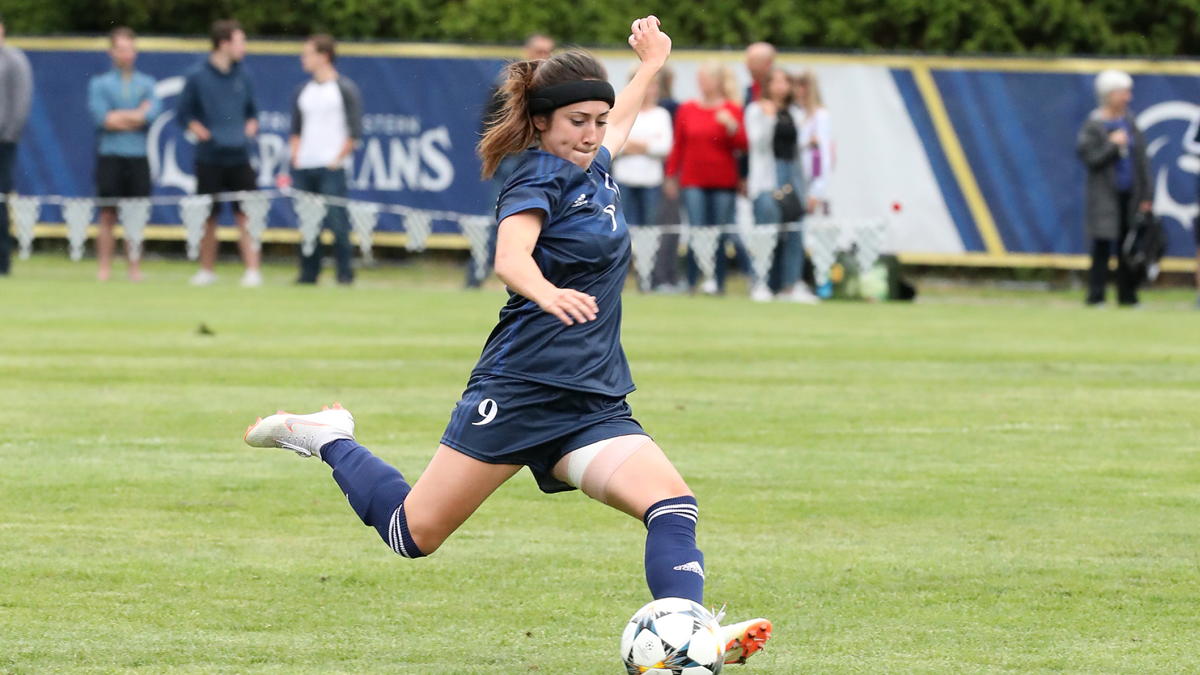 FEMALE NOMINEE: Seina Kashima
Forward - Soccer

Trinity Western Spartans

5th-Year

Burnaby, B.C.

Arts
Seina Kashima had an historic fifth and final year at Trinity Western, as she set the Canada West single-season assists record, with 13 in 14 games. Add seven goals to her assist total and Kashima finished tied for the conference lead in points (20), which put her in a tie for the third best single-season points total in conference history.
Kashima also finished the year with three game-winning goals, as she led the Spartans to a 12-2-0 Pacific Division-leading record in the regular season. With her 13-assist season, Kashima completed her university career as the all-time assists leader in Canada West history (40). She finished tied for third on the Canada West all-time points list with 58.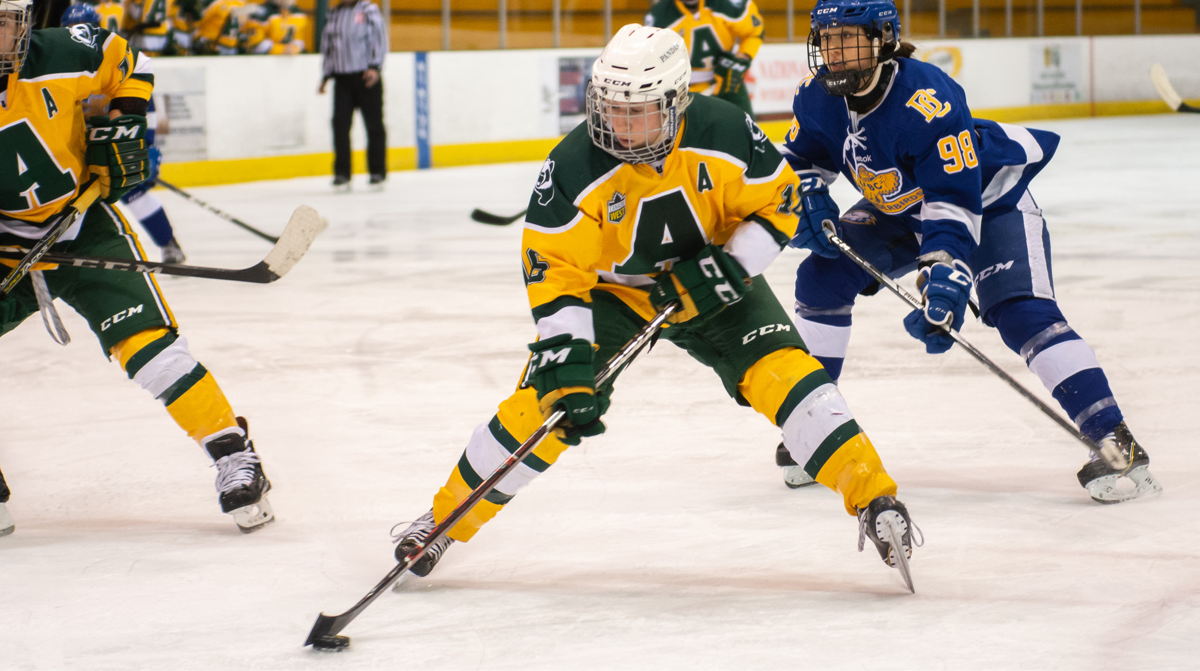 FEMALE NOMINEE: Alex Poznikoff
Forward - Ice Hockey

Alberta Pandas

4th-year

Edmonton, Alta.

Kinesiology, Sport, & Recreation
Alex Poznikoff was named the nation's top women's hockey player, after helping lead the Alberta Pandas to a first-place finish in the regular season.
Poznikoff registered 37 points this season for Alberta, narrowly edging out teammate Autumn MacDougall for the conference scoring lead, as the pair were two-thirds of the nation's most prolific scoring line along with Kennedy Ganser.
Both Poznikoff's 15 goals and 22 assists were the best in the conference, as the Kinesiology, Sport, and Recreation student topped U SPORTS women's hockey in points.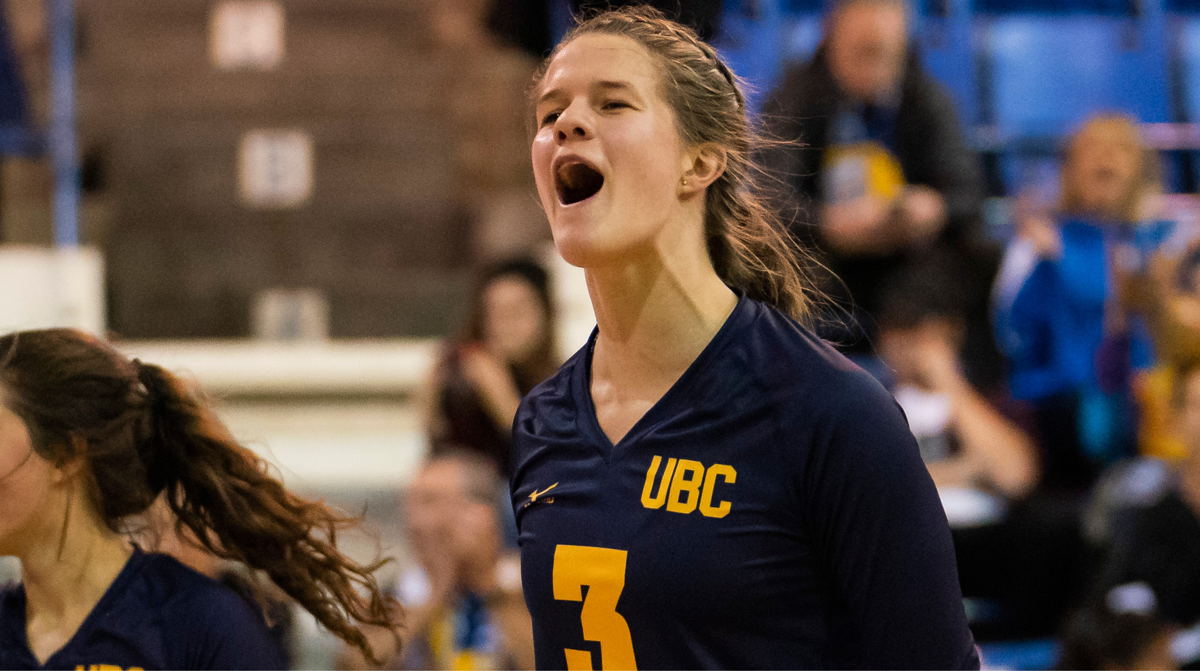 FEMALE NOMINEE: Kiera Van Ryk
Outside Hitter - Volleyball

UBC Thunderbirds

2nd-year

Surrey, B.C.

Kinesiology
For the second year in a row, UBC Thunderbird Kiera Van Ryk landed a Canada West major award.
After being named the conference's top rookie a year ago, Van Ryk was named the CW Player of the Year in 2018-19, before claiming the U SPORTS Player of the Year award, as she guided the T-Birds to the program's 12th national title.
The Canadian national team member was dominant yet again for UBC, topping the conference in kills with 398, and points with 489, while also ranking eighth in hitting percentage at .263.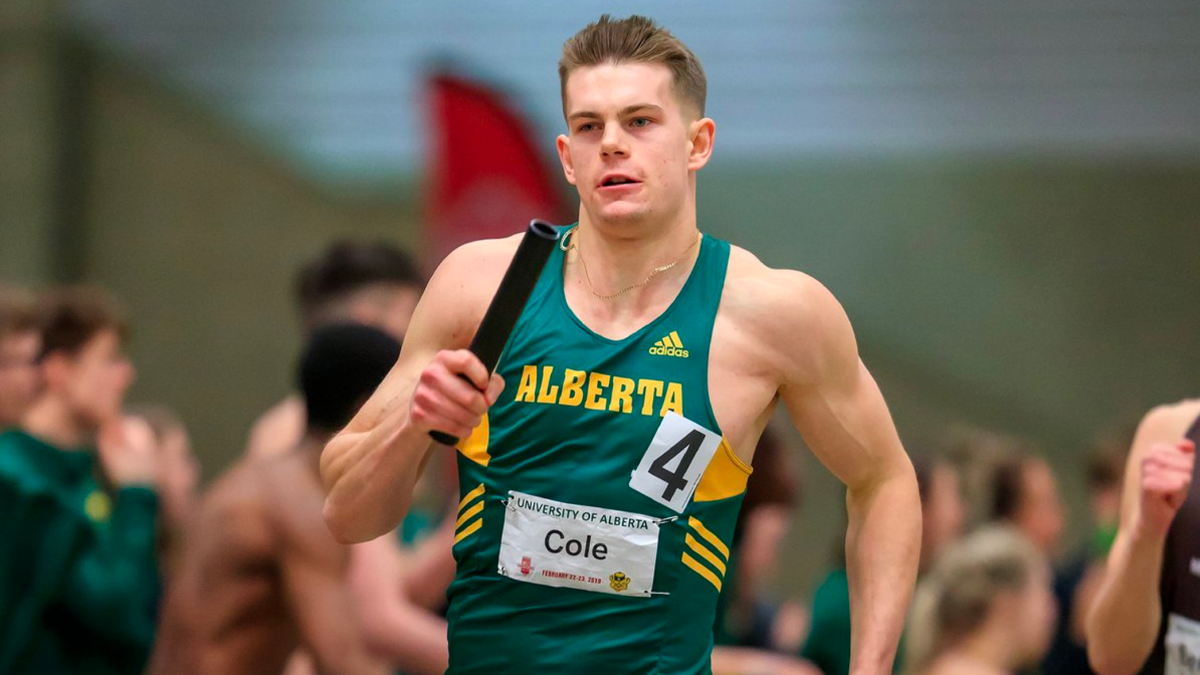 MALE NOMINEE: AUSTIN COLE
Sprinter - Track & Field

Alberta Golden Bears

3rd-year

Sherwood Park, Alta.

Kinesiology, Sport, & Recreation
In his short time at the University of Alberta, Cole has already established himself as one of the best short-distance runners in program history. The Sherwood Park, Alta., native has been recognized as one of the best university track athletes in Canada.
At the 2019 Canada West Championships, Cole won his second consecutive CW gold in the 300m race (33.44), and in the process also bested the record that was set by Canadian Olympian Cyprian Enweani in 1985. Enweani competed for Canada at the 1988 Summer Olympics, and previously held three conference records (60m, 200m & 300m). Cole also added gold medals in the 4x200m and 4x400m relays, earning both the Performance of the Meet, and Track Athlete of the Year.
At the 2018 National Championships in Windsor, Cole also set a new national 300m record with a time of 33.37, earning the Co-Athlete of the Meet.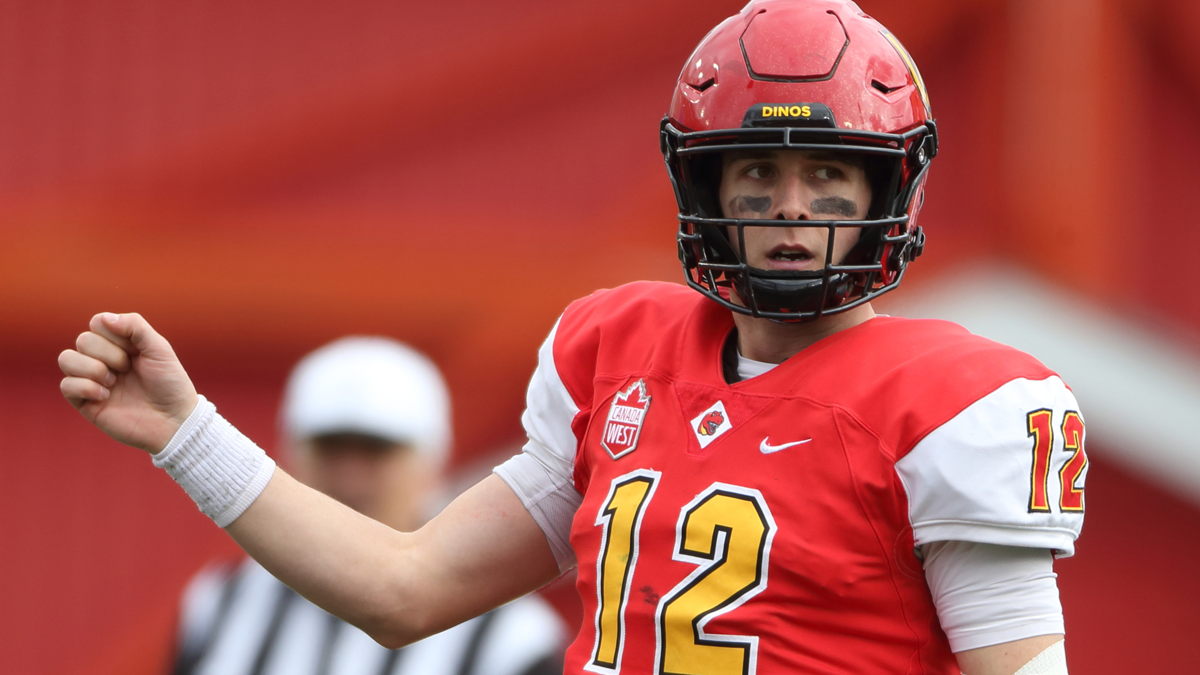 MALE NOMINEE: ADAM SINAGRA
QB - Football

Calgary Dinos

4th-year

Pointe Claire, Que.

Arts
After learning from CFL greats Dave Dickenson and Bo Levi Mitchell during his time in Calgary Stampeders camp last spring, Adam Sinagra proceeded to have one of the best season's in Canada West football history.
His 3,233 passing yards set a new conference and U SPORTS record, as he led the Dinos to a perfect 8-0 season, and the most potent offence in the nation, averaging 570.9 yards per game.
Sinagra topped Canada West in passing touchdowns this season with 23, and led the conference with a passer rating of 126.
Sinagra joined former Dinos quarterbacks Erik Glavic (2007) and Andrew Buckley (2014 and 2015) – who are now coaching with the Dinos, – as a Hec Crighton winner, becoming the fifth consecutive CW player to take home Canadian university's biggest individual prize.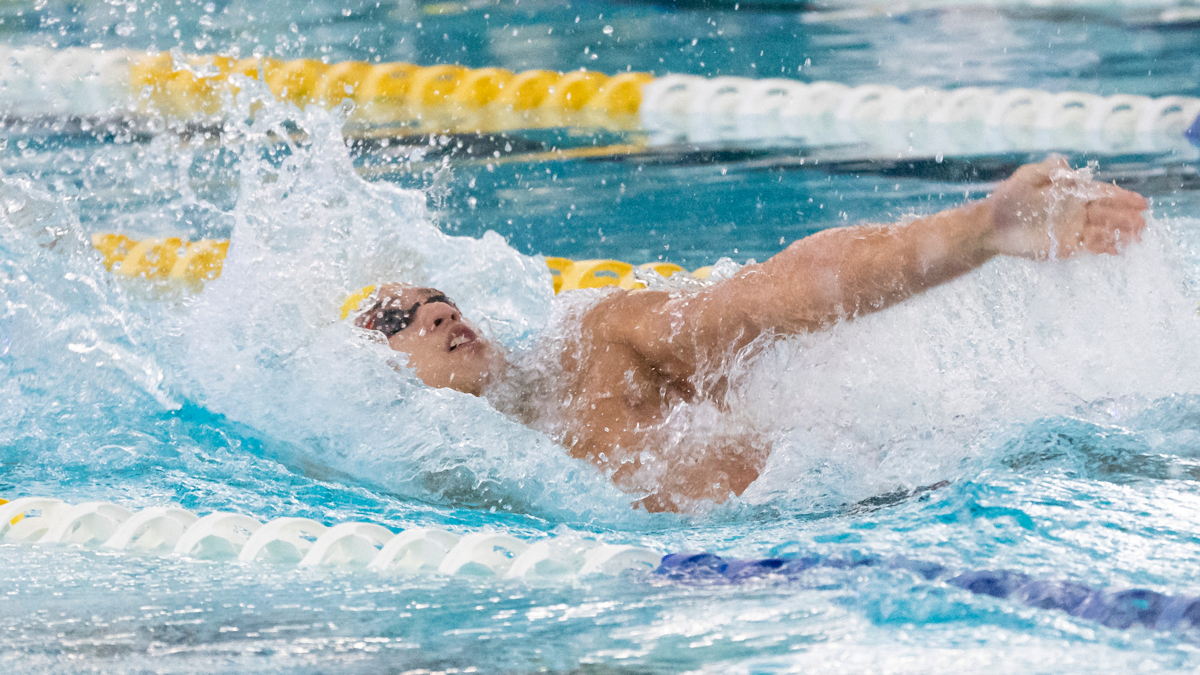 MALE NOMINEE: MARKUS THORMEYER
Swimming

UBC Thunderbirds

3rd-year

Delta, B.C.

Science
Third-year swimmer Markus Thormeyer from Delta, B.C. was dominant in the pool this season, helping the UBC Thunderbirds men's team to a sixth straight Canada West title, and another U SPORTS banner.
Thormeyer won three individual gold medals (50-metre backstroke, 400-metre individual medley, and the 200-metre freestyle), and won two more relay golds (4x200-metre freestyle and the 4x100-metre freestyle) at the CW Championships in November.
The Science student's 50-metre backstroke time of 24.45 also set a new Canada West record.
At nationals in February, Thormeyer earned seven gold medals (100m backstroke, 200m backstroke,100m freestyle, 200m freestyle 4x100m medley relay, 4x200m, 4x100m freestyle relay) and was named U SPORTS Male Swimmer of the Year after helping the Thunderbirds to a fourth banner in the last five years.
All seven of Thormeyer's gold medal performances at nationals set new U SPORTS records.