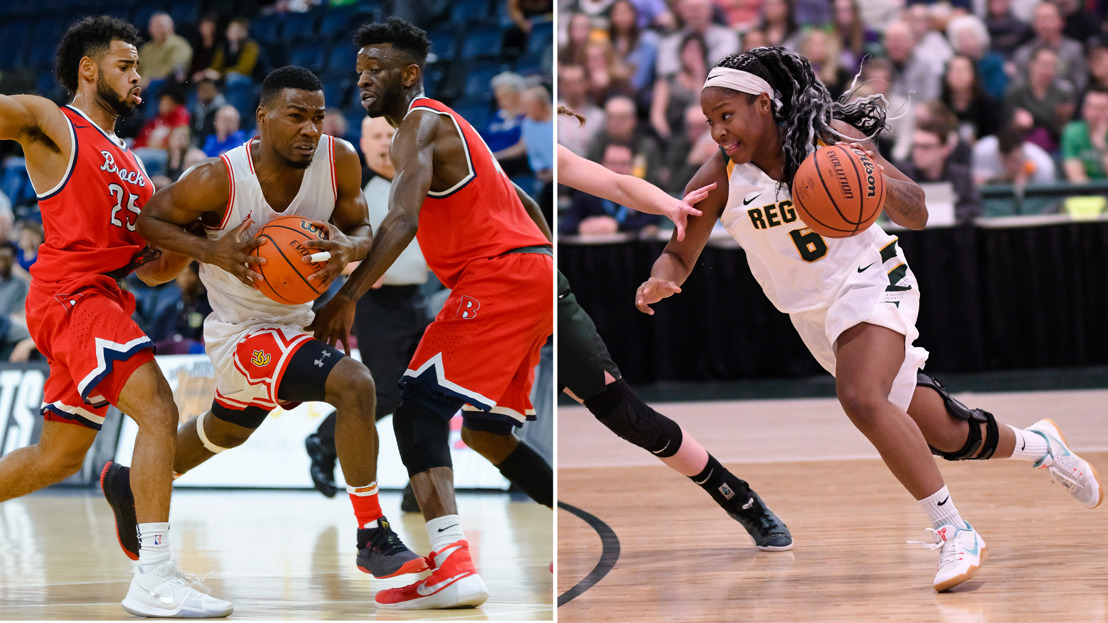 BB: Crosstown meeting tips off 2018-19 CW schedule October 25
Thursday, 21 June 2018 — EDMONTON – An all-Edmonton matchup between the University of Alberta and MacEwan University will officially open the 2018-19 Canada West basketball schedule on Thursday, October 25.
The complete conference men's and women's basketball schedules were unveiled Thursday, with the lone game on opening night seeing MacEwan make the short drive across the North Saskatchewan River to Alberta. The first full night of conference play is slated for Friday, October 26.
Highlights:
Click here for the complete 2018-19 CW men's basketball schedule
Click here for the complete 2018-19 CW women's basketball schedule
Oct. 26 marks the first full night of conference play, with seven men's and women's games
The Calgary Dinos (men's) and Regina Cougars (women's) enter the season looking to defend their CW titles
In terms of defending Canada West champions, it won't take long for the reigning men's and women's champions to be in the same city. The Calgary Dinos enter the season after claiming both the CW and U SPORTS banners a year ago, while the reigning CW women's champions are the Regina Cougars.
The Cougars play host to the Dinos the first week of the season, as the respective programs begin their title defences in the Queen City.
Conference regular season play stretches until February 2, before playoff action takes the court between Feb. 8 and March 2. The CW best-of-three semis are slated for Feb. 21-24, while the single-game conference championships will be played either March 1 or 2.
The 2019 U SPORTS Final 8s are set for March 7-10, with Ryerson University welcoming the best women's teams to Toronto, while Dalhousie University gets set to host the top men's squads in Halifax.
Again this season, you can watch every CW basketball regular season and playoff game on Canada West TV – the official streaming home of Canada West. 2018-19 Canada West TV passes go on sale Thursday afternoon.
CW schedule release dates:
Championship sports (swimming, curling, wrestling, track & field): Thursday, June 28