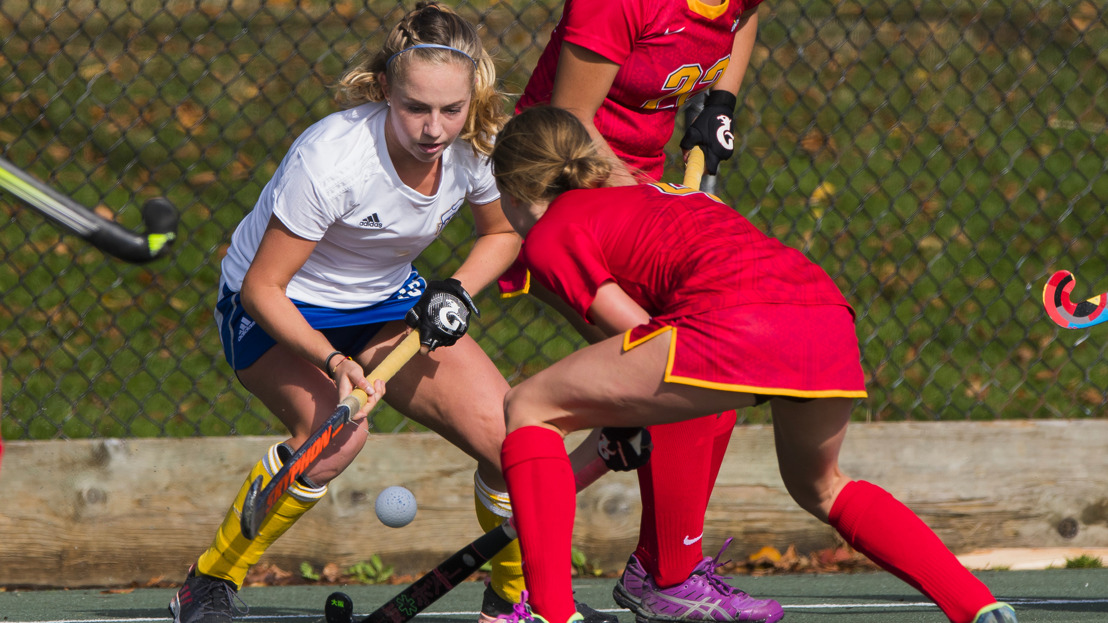 FH: Conference field hockey schedule opens Sept. 15
Wednesday, 6 June 2018 — EDMONTON – The UBC Thunderbirds' quest for an unprecedented eighth straight national title in women's field hockey opens Saturday, Sept. 15 when they host the Victoria Vikes in the first of four meetings between the bitter West Coast rivals.
The 2018 Canada West field hockey schedule was unveiled Wednesday, as the conference kicked off their June schedule reveals ahead of the 2018-19 season. The rest of the conference schedules will be rolled out throughout the rest of the month.
Highlights:
Click here for the complete 2018 CW field hockey schedule
UBC is looking for their eighth straight U SPORTS banner
The eventual CW champion will travel to Ontario in November to compete for the national title
UBC enters 2018 looking for their third consecutive Canada West title, after topping the three-team conference for the 25th time in program history last year.
Meanwhile, Victoria is hoping to return to the top of Canada West for the first time since 2015, while also searching for their first national title since 2008. Rounding out the CW field are the Calgary Dinos, who are seeking their first conference win since 2011, and open the season Sept. 22 at home against Victoria.
Again this season, the CW champion will be crowned based on the regular season standings. The CW schedule concludes Saturday, Oct. 21, with the eventual conference champ travelling to play the Ontario University Athletics (OUA) champion Nov. 1-4 in a best-of-three series for the national title.
CW schedule release dates:
Rugby 15s: Thursday, June 7
Soccer: Thursday, June 14
Hockey: Tuesday, June 19
Volleyball: Wednesday, June 20
Basketball: Thursday, June 21
Championship sports (swimming, curling, wrestling, track & field): Thursday, June 28
Evan Daum Assoc. Director, Communications & Marketing, Canada West