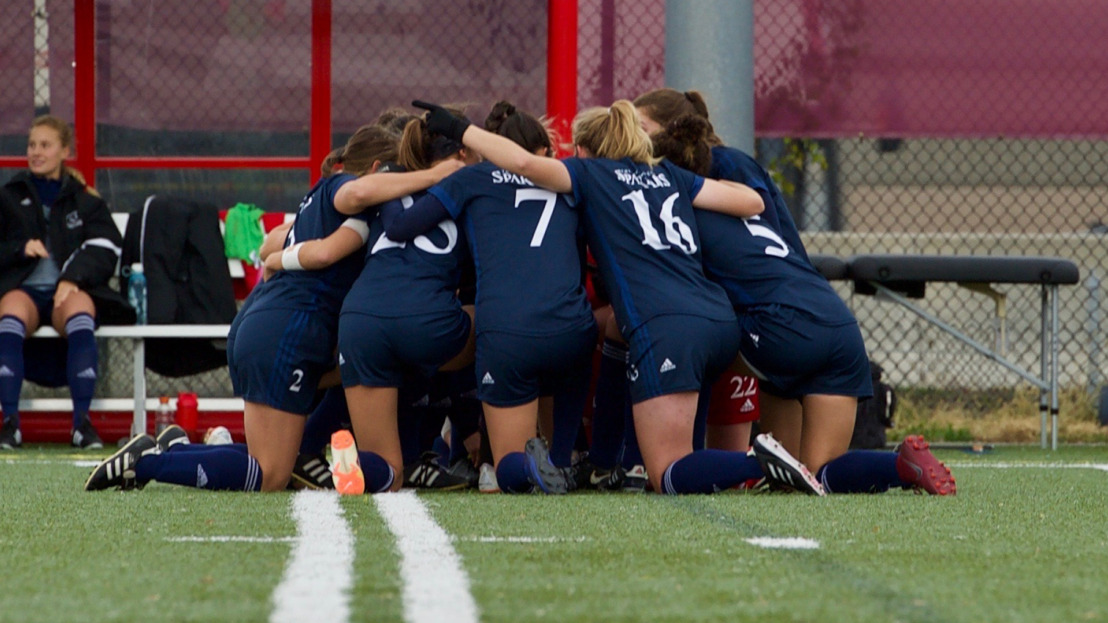 WSOC: Defending CW champion Spartans top preseason poll
Trinity Western looking for third straight conference title
EDMONTON - The back-to-back Canada West champion Trinity Western Spartans are the favourites heading into the 2019 CW women's soccer season.
TWU topped the annual preseason coaches poll, as the conference's 16 team prepare for this weekend's conference openers.
The Spartans are coming off the eighth conference title in program history and received a total of 212 points in the poll, including seven first-place votes.
Along with TWU, three other CW squads earned first-place votes. UBC (204 (3)), Calgary (202 (4)), and Alberta (185 (2)) all earned plenty of respect from their colleagues ahead of the new season.
The 2019 campaign opens this Thursday with a pair of games, as UNBC hosts Thompson Rivers and Calgary welcomes UBCO. Both games can be seen live on Canada West TV. For a complete look at the 2019 CW WSOC schedule, click here.
To get you set for the 2019 season, a complete team-by-team preview can be found here.
WOMEN'S SOCCER ON CANADA WEST TV
Nearly every women's soccer game will be available live and on demand this season on Canada West TV – the official streaming home of the conference. To purchase your pass, click here.
2019 CW WSOC PRESEASON COACHES POLL
Team - Points (First-place votes)
Trinity Western Spartans - 212 (7)

UBC Thunderbirds - 204 (3)

Calgary Dinos - 202 (4)

Alberta Pandas - 185 (2)

MacEwan Griffins - 167

Victoria Vikes - 162

Fraser Valley Cascades - 131

Saskatchewan Huskies - 123

Manitoba Bisons - 95

Mount Royal Cougars - 93

UNBC Timberwolves - 81

UBCO Heat - 80

Regina Cougars - 72

Thompson Rivers WolfPack - 50

Lethbridge Pronghorns - 39

Winnipeg Wesmen - 24
NOTE: Coaches ranked all opponents 1-15. First-place votes worth 15 points, second-place worth 14 points etc.