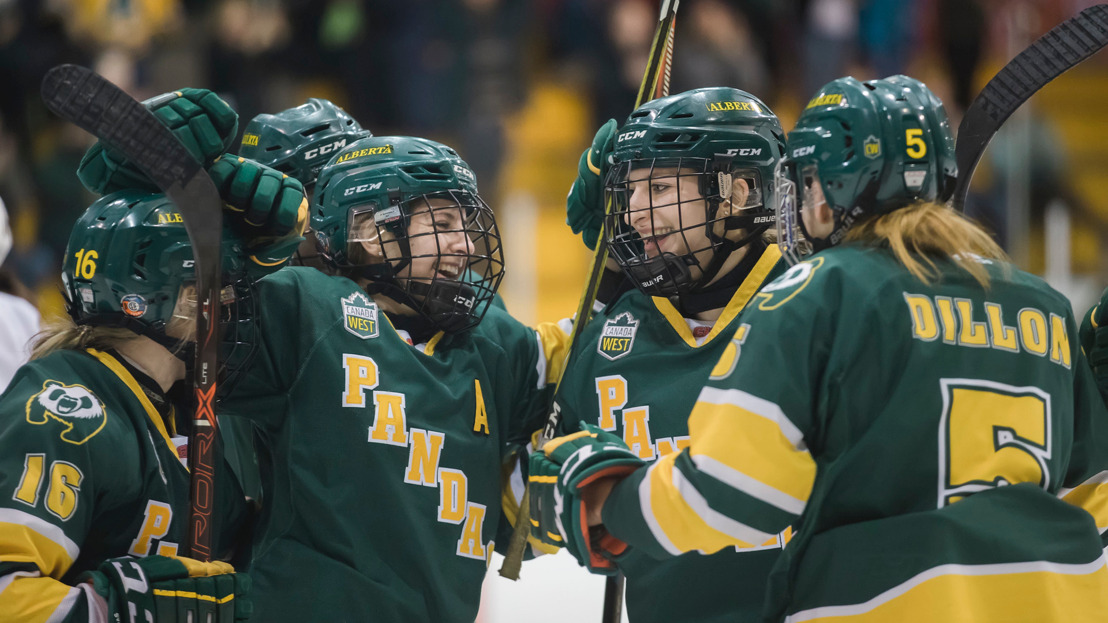 WHKY: Coaches pick Pandas to repeat
Annual preseason poll released ahead of opening night
EDMONTON – The defending Canada West champion Alberta Pandas are the coaches' pick to repeat as conference champions.
Alberta topped the annual preseason coaches poll released Wednesday, as the conference's eight teams get set for opening night of the 2019-20 women's hockey season this Friday.
The Pandas finished with 47 points, earning six of a possible seven first-place votes.
Slotting in second were the UBC Thunderbirds, who earned 41 points including a first-place vote.
Rounding out the teams with at least one first-place vote were the Saskatchewan Huskies, who finished with 39 points.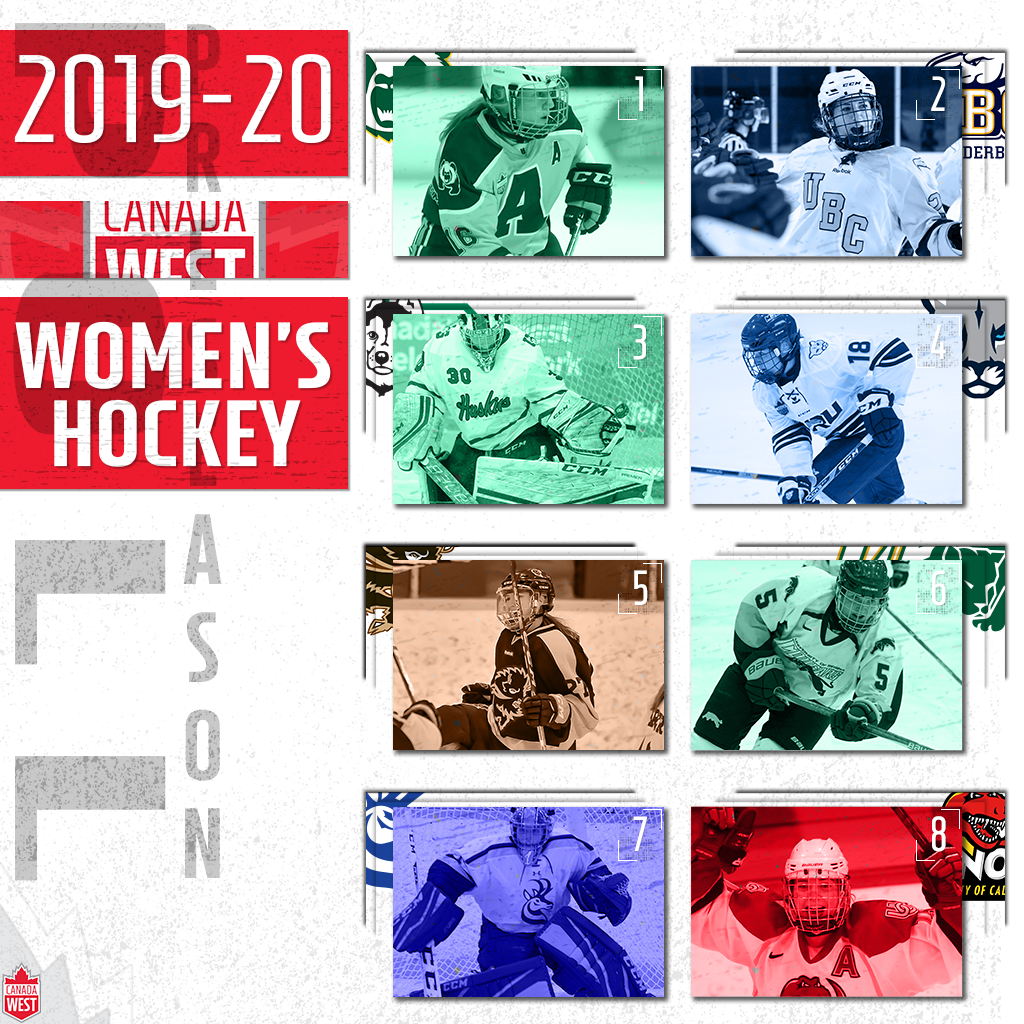 The 2019-20 season opens this weekend with a full slate of games Friday night. For a complete look at the conference schedule, click here.
Every women's hockey game will once again be available exclusively this season on Canada West TV Presented by Co-op. You can purchase your all-access, or sport pass by clicking here.
To read more about all eight conference teams, visit CanadaWest.org for the conference's complete team-by-team preview.
2019 CW WHKY PRESEASON COACHES POLL
Team - Points (First-place votes)
Alberta Pandas - 47 (6)

UBC Thunderbirds - 41 (1)

Saskatchewan Huskies - 39 (1)

Mount Royal Cougars - 29

Manitoba Bisons - 27

Regina Cougars - 17

Lethbridge Pronghorns - 13

Calgary Dinos - 11
NOTE: Coaches ranked all opponents 1-7. First-place votes worth 7 pts., second-place worth 6 pts. etc.