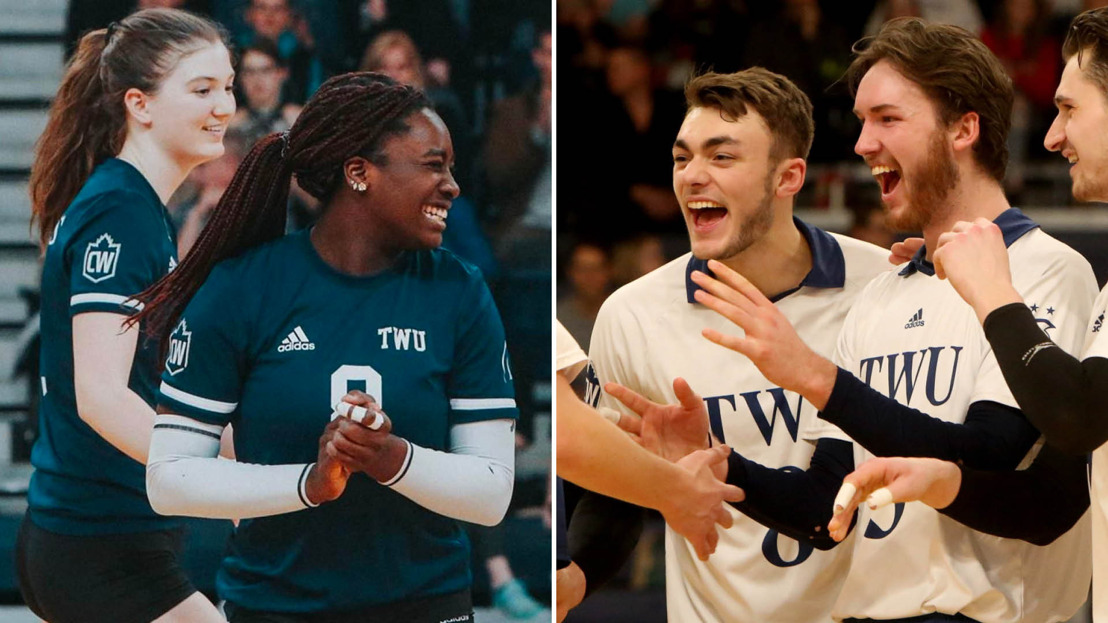 VB: TWU heads into playoffs as top seeds
Canada West women's and men's quarter-finals open Feb. 20
EDMONTON – The finishing touches were put on the Canada West volleyball regular season Saturday, as teams across the conference now shift their focus to the conference playoffs.
Best-of-three quarter-final series are set to open Thursday, Feb. 20, as eight women's and eight men's teams start their pursuit of a Canada West title.
The favourites in both women's and men's volleyball both reside in Langley, B.C., as the Trinity Western Spartans had already locked up the top seeds prior to Saturday night's finales.
TWU is looking for a second consecutive women's title, while the men are in search of their fourth title in the last five seasons after finishing second to the Brandon Bobcats a year ago.
For a complete look at the schedules for the upcoming quarter-final series, along with playoff seeding and format information, click the links below.
2020 CW VOLLEYBALL PLAYOFF PAGES
You can watch every game on the road to the CW Volleyball Championship Games by tuning into Canada West TV Presented by Co-op. Postseason sport passes are available now for $19.99 and provide access to every men's and women's playoff game in a single sport.