VB: 2022-23 roadmap released
Men and women to hit the hardcourt on October 21
15 June 2022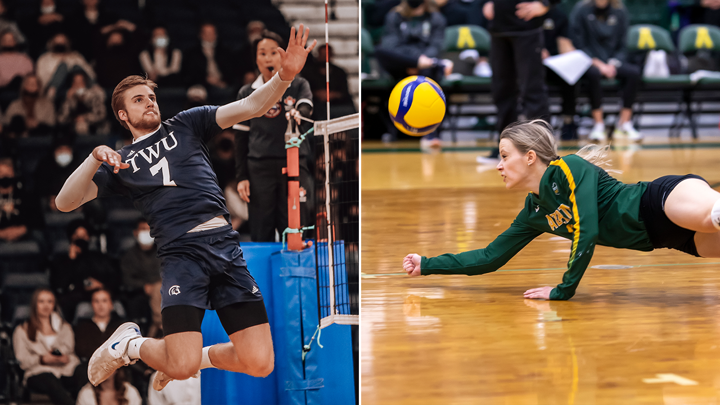 CALGARY - More high-flying heroics, more blink-and-you-miss-it hits, and more gravity-defying digs. Canada West volleyball is set to return with a vengeance this October with a 24-game schedule after the shortened season last year.
Both men's and women's action gets underway October 21 for a 14-week season that will see the champions crowned on March 10, 2023.
Trinity Western will begin its conference title defence on opening weekend at home. The men will be on the hunt for a three-peat, while the women are chasing their fourth straight crown.
Last year's temporary divisions have been nuked, which allows cross-conference rivalries to heat up throughout the season.
In line with pre-COVID playoff formats, the top eight teams will advance to quarterfinal play on February 24-26 with the semi-finals slated for March 3-5. All playoff games will be hosted by the highest seeds in each match-up. All will be hoping to stay alive until March 10, when teams will fight for the right to call themselves champs. A bronze medal game will also be scheduled on this date if needed to determine a U SPORTS nationals representative.
The conference's top teams will then have a week off before the U SPORTS national championships from March 16-19. The women's tournament is staying in Canada West this year at host site UBC, while the men will head to McMaster. Canada West teams will look for repeats here as well, with Alberta reigning on the men's side and Trinity Western defending the women's title.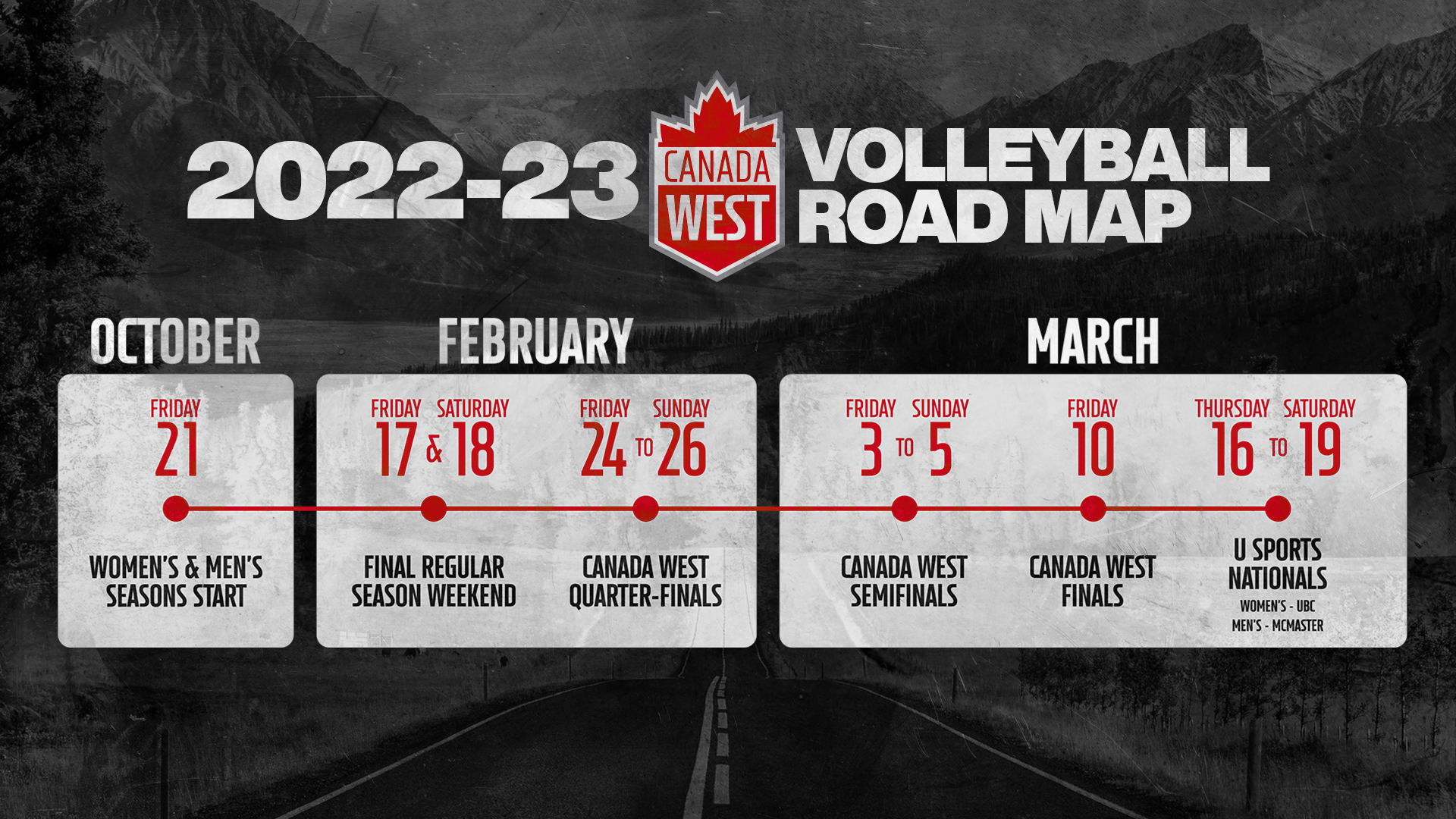 Want in on the action? *Mark your calendars. Early bird discounts for CWTV passes go on sale July 18. You'll be able to purchase your pass here.
View the complete 2022-2023 Women's Volleyball schedule here.
View the complete 2022-2023 Men's Volleyball schedule here.
2022-23 SCHEDULE RELEASES
Thursday, April 21: Football
Monday, June 13: Soccer
Wednesday, June 15: Volleyball
Friday, June 17: Rugby 15s
Monday, June 20: Basketball
Wednesday, June 22: Hockey
Friday, June 24: Field Hockey