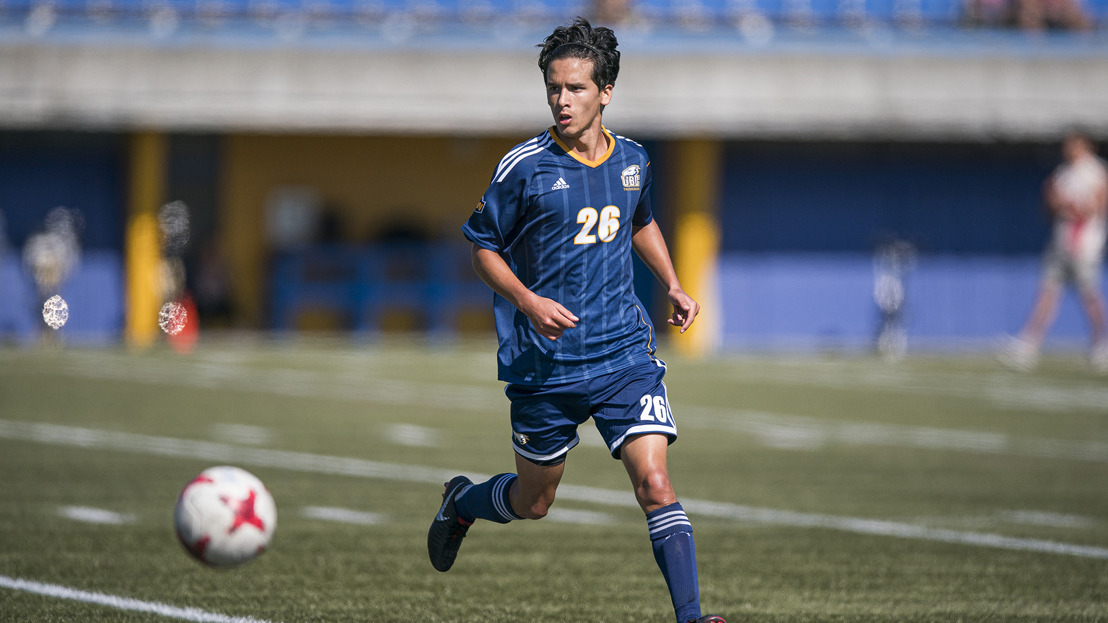 UBC's Gardner taken first overall in CPL draft
Six conference athletes selected in 2021 draft
TORONTO - The Canadian Premier League unveiled UBC Thunderbirds midfielder Thomas Gardner as the top selection in the 2021 CPL-U SPORTS draft on Friday.
FC Edmonton's first overall selection of Gardner marks the third time the North Vancouver, B.C. product has been selected in the draft. The fourth-year T-Bird was chosen by Pacific FC in both the 2018 and 2019 drafts, but due to injuries and the COVID-19 pandemic, was unable to play for the club.
It was an impressive day for the UBC Thunderbirds who led the way with four of the conference's six selections. In addition to Gardner, first-year defender Christopher Lee was selected fifth overall by Pacific FC, fourth-year forward Victory Shumbusho was chosen in the second round by Pacific FC (12th overall), and fourth-year defender Jackson Farmer was taken by FC Edmonton with the final pick (16th overall).
The Mount Royal Cougars saw a pair of first-year athletes chosen by Cavalry FC (Calgary). Midfielder Victor Loturi was first off the board at number six, while defender Ethan Keen was taken with the third pick of the second round (11th overall).
Student-athletes selected in the CPL-U SPORTS draft are eligible to sign a developmental contract which allows student-athletes with remaining eligibility to sign with a CPL squad and return to U SPORTS competition without penalty.