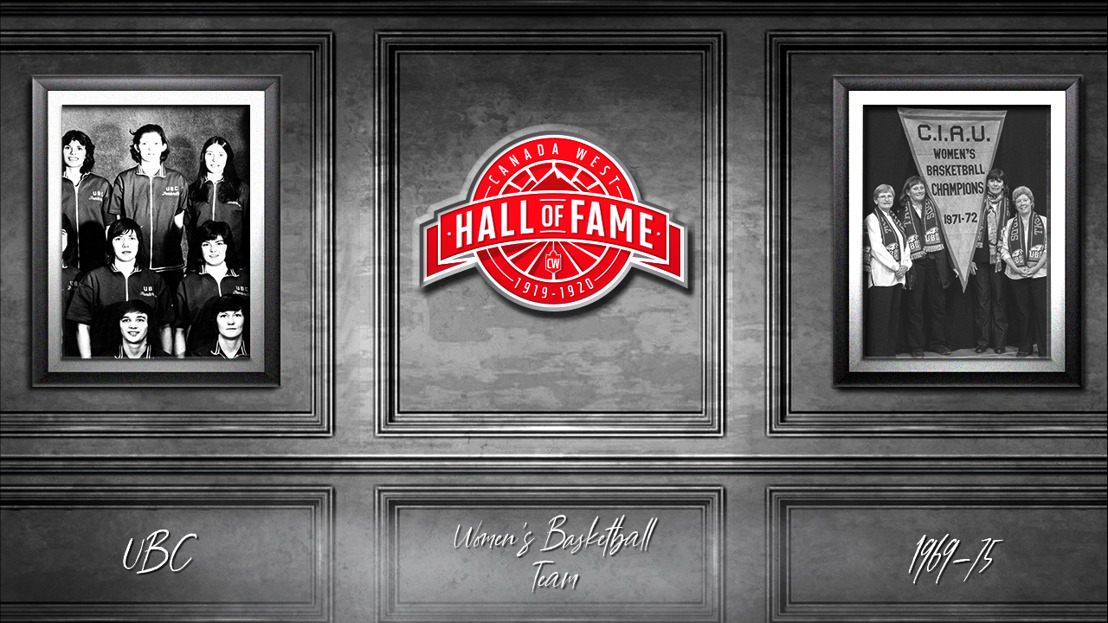 UBC women's basketball dynasty enters Canada West Hall of Fame
Thunderettes claimed three consecutive national titles
VANCOUVER – The first Bronze Baby champions have taken their place in the Canada West Hall of Fame.
The 1969-1975 UBC Thunderettes women's basketball teams were inducted into the conference's Hall of Fame on Thursday, acknowledging their string of dominance during the early days of the modern Canada West conference.
CLICK HERE TO READ UBC'S FULL HALL OF FAME STORY
UBC started their string of dominance during the 1969-70 season, winning a conference title while also emerging as senior 'A' national champions.
The following season, UBC claimed the very first Bronze Baby – the Canadian university women's basketball national championship trophy – with a win over the University of New Brunswick.
Led by the likes of Canada West hall of famer Joanne Sargent, UBC repeated as national champions the following two seasons with wins over Manitoba, and UNB respectively.
To learn more about the Canada West Hall of Fame and to see a full list of past inductees visit CanadaWestHallofFame.org.