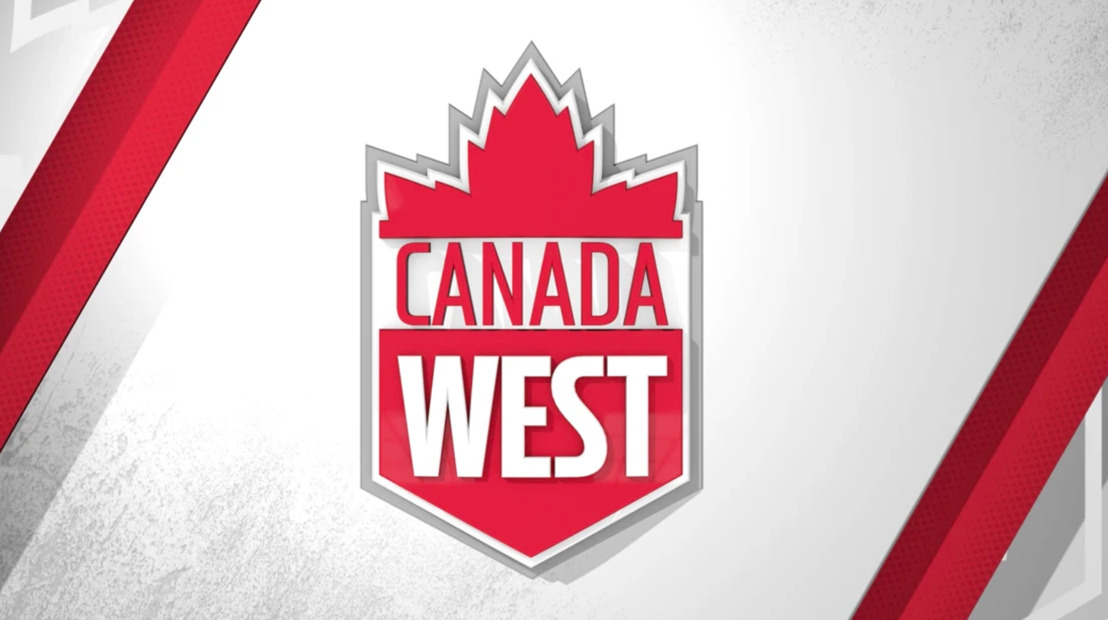 TWU, GMU, UFV looking to add CW sports
Inaugural Canada West Golf Championships headed to Kelowna
RICHMOND, B.C. – Canada West membership met this week in Richmond, B.C., as the conference's 17 members gathered for their traditional semi-annual meetings.
Among the chief topics of discussion were new sport applications from Trinity Western University, MacEwan University, and University of the Fraser Valley.
Conference membership heard presentations from senior administration and the athletic director from all three institutions, who are looking to add to their existing Canada West sport offerings.
Trinity Western University, who has been a CW member since 1999, presented their vision to join Canada West in men's hockey for the 2020-21 season. The Spartans currently compete in the five-team British Columbia Intercollegiate Hockey League (BCIHL). The Spartans' current CW sports are: basketball, volleyball, soccer, cross country, and track & field.
Along with TWU, MacEwan is also seeking to add hockey as a Canada West sport. The Griffins, whose first CW season was 2014-15, are seeking to add both their men's and women's programs to the conference beginning with the 2020-21 season. Both teams currently play in the Alberta Colleges Athletic Conference (ACAC), while MacEwan's basketball, volleyball, soccer, and cross country teams compete at the CW level.
Canada West hockey, both in men's and women's, currently features eight teams. The conference's most recent expansion in hockey occurred during the 2011-12 season when the Mount Royal Cougars joined Canada West from the ACAC.
Also seeking to add to their Canada West sport offerings are the Fraser Valley Cascades, who are seeking acceptance for their men's and women's volleyball programs starting with the 2020-21 season. Both of UFV's volleyball teams currently compete in PACWEST. The Cascades have competed in CW since the 2006-07 season and currently field CW teams in basketball, soccer, wrestling, and rugby 7s.
There are currently 12 CW men's volleyball programs, and 13 CW women's teams. MacEwan was the last member to add CW volleyball, when they began competition during the 2014-15 season.
All three applicants have until March 31, 2019 to submit addendums to their sport applications. Current conference hockey members will then vote on TWU and MacEwan's applications at the Canada West AGM in May, while current conference volleyball members will vote on UFV's application at the AGM as well.
A 3/4 majority vote is required for the applications to be successful.
2019 CANADA WEST GOLF CHAMPIONSHIPS HOST
UBC Okanagan in Kelowna, B.C. has been awarded the 2019 Canada West Golf Championships, as the sport will make its conference debut at Okanagan Golf Club's Bear Course.
The final dates for the two-day championship will be announced at a later date.
Golf was added as a Canada West sport following the 2018 conference AGM, which was held in Kelowna.
PRESIDENT'S COMMENTS
"We look forward to the membership process continuing over the next several months, as it's important business for Canada West and our member institutions," said CW President Clint Hamilton. "As a conference, we are excited to be hosting the first Canada West Golf Championships this fall in Kelowna, as we continue to grow university sport in Western Canada."
"I'm also pleased to acknowledge the progress we continue to make on a new Canada West strategic plan, which we hope to adopt at the conference AGM in May," added Hamilton.
ADDITIONAL TOPICS DISCUSSED
In addition to the membership applications, conference members also discussed the following topics:
Canada West's new strategic plan

U SPORTS update from CEO Graham Brown

Growth of Canada West curling

Planning for inaugural CW Cross Country Championships (2019)

Eligibility and compliance issues

Canada West TV sponsorship

Honouring Canada West alumni

Conference finance

Future sport structures