T&F: ALB, SSK runners each capture three national medals
ALB's Cole, SSK's Pearson named Track & Field Athletes of the Week
5 April 2022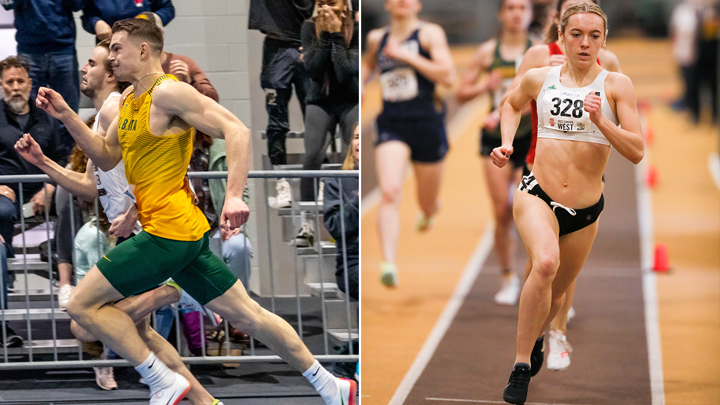 CALGARY - Alberta's Austin Cole and Saskatchewan's Avery Pearson were named the CW Track and Field Athletes of the Week by the conference Tuesday.
Cole hauled three national medals home from the U SPORTS Championships in Saint John, NB. He captured an individual silver in the 300-metre race after a photo finish with Saskatchewan's Karson Lehner. The Sherwood Park, AB product was half a second off his own record in the event. His 2019 mark (32.89) remains the one to beat on the U SPORTS stage.
Cole also helped Alberta to two golds in the relays, first leading off for the 4x200-metre team that finished nearly two seconds faster than the second-place Saskatchewan Huskies. He then anchored the golden 4x400-metre team with a blazing personal time of 47.701.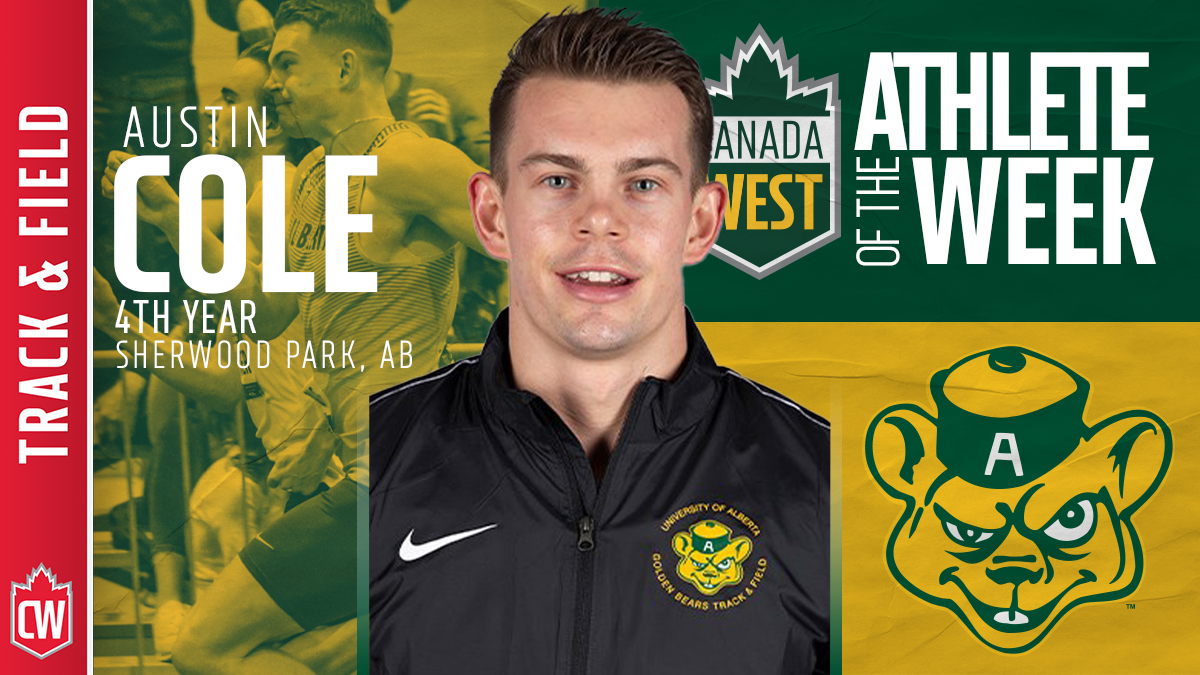 Event log: U SPORTS Track & Field Championships
​Silver in 300 metre
​Gold in 4x200 metre
​Gold in 4x400 metre
---
Meanwhile, a rookie runner finished off a memorable season of her own at the U SPORTS Championships. Avery Pearson also took home three national medals after being named the U SPORTS Rookie of the Year.
Pearson earned herself a bronze in the 600-metre race where all three medalists crossed the line within a third of a second of each other. Pearson's time of 1:32.47 proved she can run with anyone in just her first year of U SPORTS competition.
The Meadow Lake, SK product then anchored her 4x400-metre team to a silver medal a few hours later. This all came a day after Pearson anchored the Saskatchewan squad to a silver medal in the 4x800-metre event. The Huskies finished a second back of the Western Mustangs, but gave everyone something to worry about in the years to come.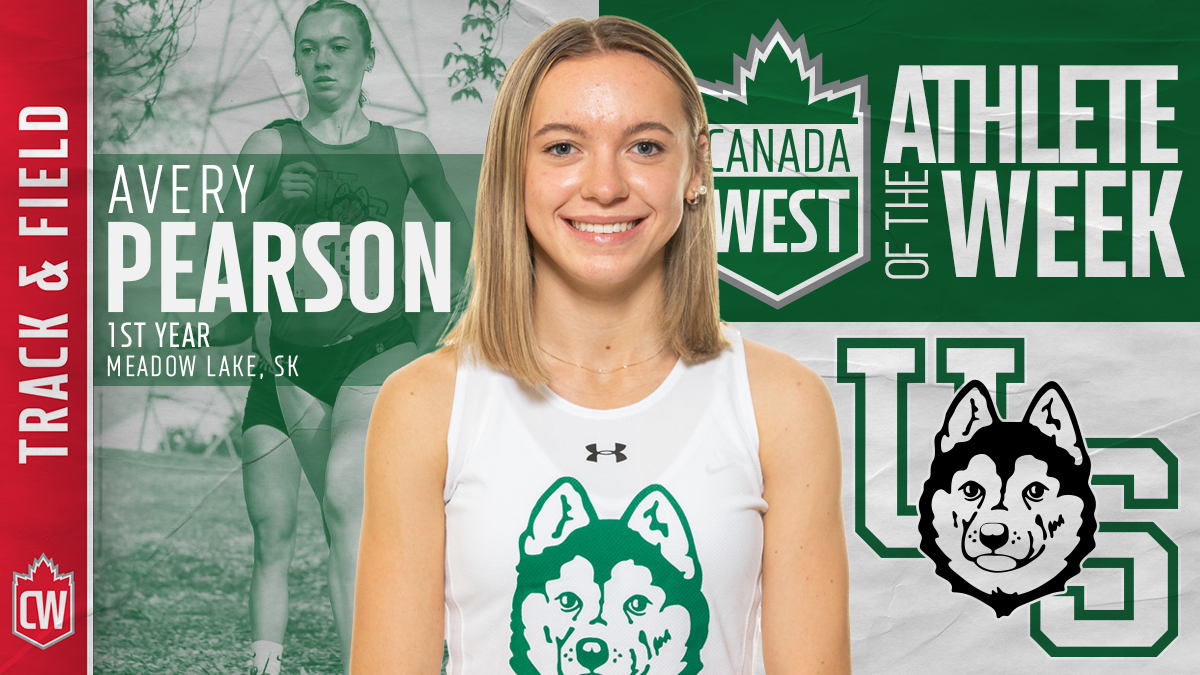 Event Log: U SPORTS Track and Field Championships
​Bronze in 600 metre
​Silver in 4x400 metre
​Silver in 4x800 metre