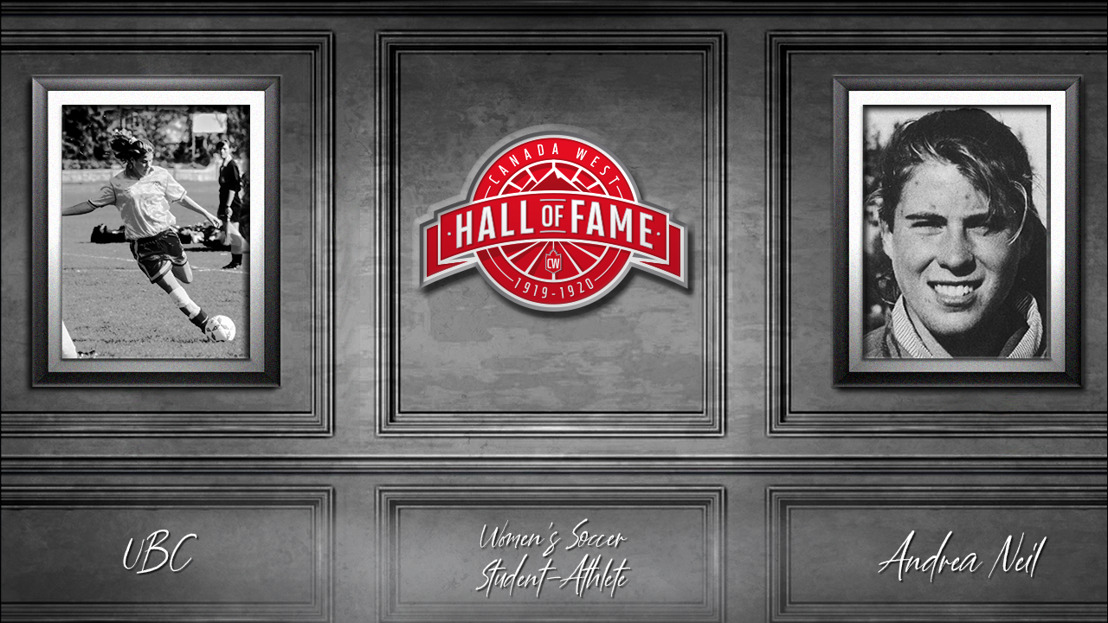 Soccer trailblazer Neil latest Thunderbird to earn CW honour
Longtime national team player enters conference Hall of Fame
EDMONTON – UBC's Andrea Neil is the latest inductee in the Canada West Hall of Fame.
The 17-year veteran of the Canadian national team and four-time conference all-star was honoured Wednesday by the conference, as the latest member of the 2020-21 induction class.
CLICK HERE TO READ NEIL'S FULL HALL OF FAME STORY
Neil, who was part of four Canada West titles while at UBC, provided one of the most remarkable performances in T-Birds history at the 1993 national tournament. With stress fractures in both legs, Neil scored the lone goal in UBC's 1-0 win over McGill in the national semifinal. UBC would go onto down Dalhousie in the national final.
A successful pro career with the Vancouver Whitecaps of the W-League, along with four World Cup appearances for Canada followed Neil's time at UBC. Her outstanding contributions to women's soccer have led to many honours, including induction into Canada's Sports Hall of Fame in 2011.
To learn more about the Canada West Hall of Fame and to see a full list of past inductees visit CanadaWestHallofFame.org.