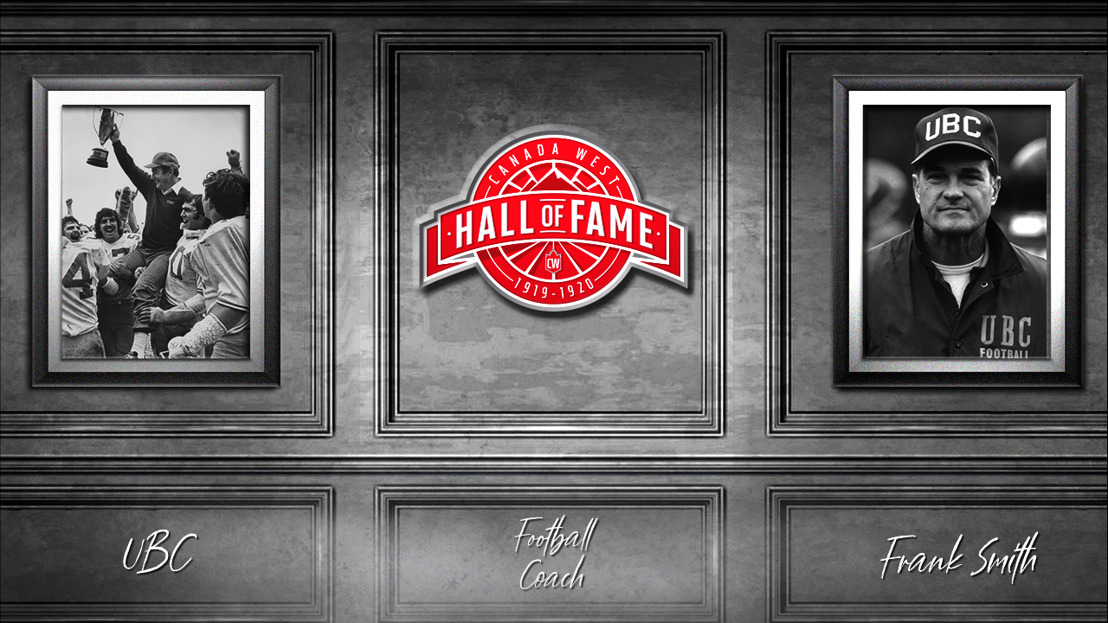 Smith helped Thunderbirds soar
Longtime coach led UBC to five Hardy Cups, two Vanier Cup titles
EDMONTON – Over 21 years at UBC, Frank Smith re-established the Thunderbirds as a gridiron power.
The legendary coach took over the T-Birds in 1974, starting a two-decade journey that would yield five Hardy Cup championships and a pair of Vanier Cup titles.
Smith was announced Tuesday as the latest member of the Canada West Hall of Fame, joining former UBC players Glenn Steele and Mark Norman.
CLICK HERE TO READ SMITH'S FULL HALL OF FAME STORY
Under the guidance of Smith, UBC won Vanier Cups in 1982 and 1986, while also making appearances in 1978 and 1987.
When he left UBC in 1994, Smith did so with 126 career wins, having sent nearly four dozen players to the Canadian Football League.
In 2019, Smith's legendary career was honoured through his induction in the Canadian Football Hall of Fame.
To learn more about the Canada West Hall of Fame and to see a full list of past inductees visit CanadaWestHallofFame.org.