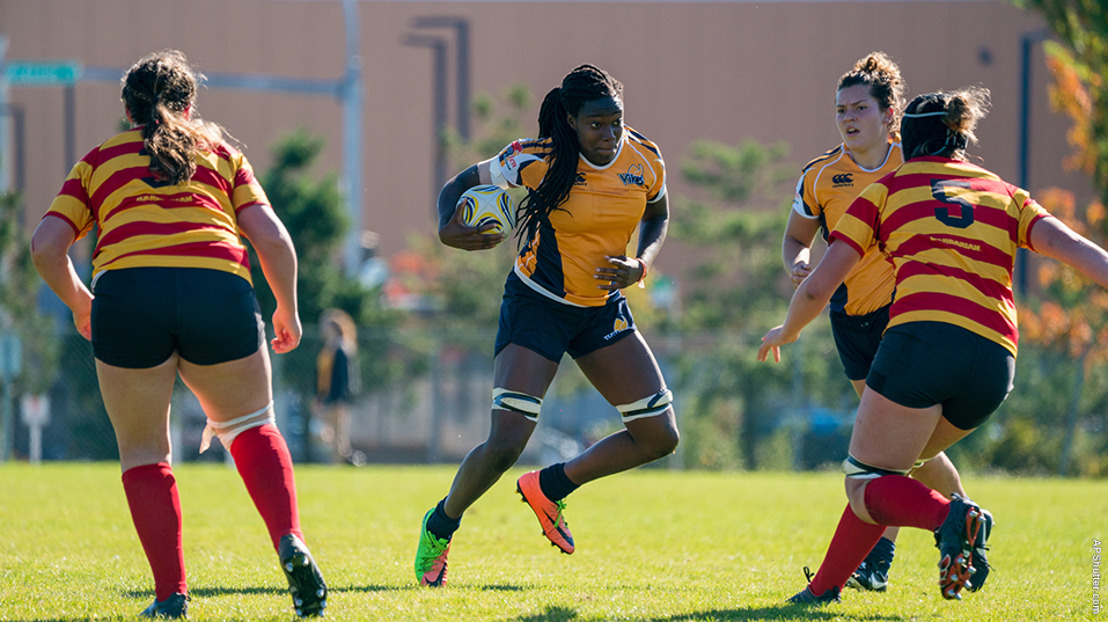 RUGBY: Vikes tabbed as CW favourites
Friday, 7 September 2018 — EDMONTON – Ahead of this weekend's Canada West women's rugby openers, the Victoria Vikes have been selected as the conference favourites heading into 2018.
The conference's annual pre-season coaches poll was unveiled Friday, and the Vikes were the clear choice among the coaches, earning first-place votes from the other four CW coaches.
Highlights:
Victoria earned all four possible first-place votes in the annual pre-season coaches poll
The 2018 CW regular season opens this Sunday with a pair of games (LET vs. ALB / VIC vs. UBC)
Calgary enters the season looking to win a third consecutive conference title
Victoria, who finished second last season to the Calgary Dinos, opens their 2018 season this Sunday when they travel to Vancouver for a game against the UBC Thunderbirds (1 p.m. PDT).
Coming in second behind the Vikes are the defending Canada West champion Calgary Dinos, who received Victoria's first-place nod. The Dinos enter the season as the back-to-back conference champs and will be looking to become the first CW team to win three consecutive banners since Alberta's string of three straight between 2012 and 2014.
2018 CANADA WEST RUGBY PRE-SEASON COACHES POLL
TEAM / POINTS (FIRST-PLACE VOTES)
1. Victoria Vikes / 16 (4)
2. Calgary Dinos / 12 (1)
3. Lethbridge Pronghorns / 10
4. UBC Thunderbirds / 7
5. Alberta Pandas / 5
NOTES: Coaches rank all conference teams excluding their own. First-place vote worth 4 pts., second-place 3 pts. etc.
2018 TEAM PREVIEWS
For a complete look at all five CW teams, click here.