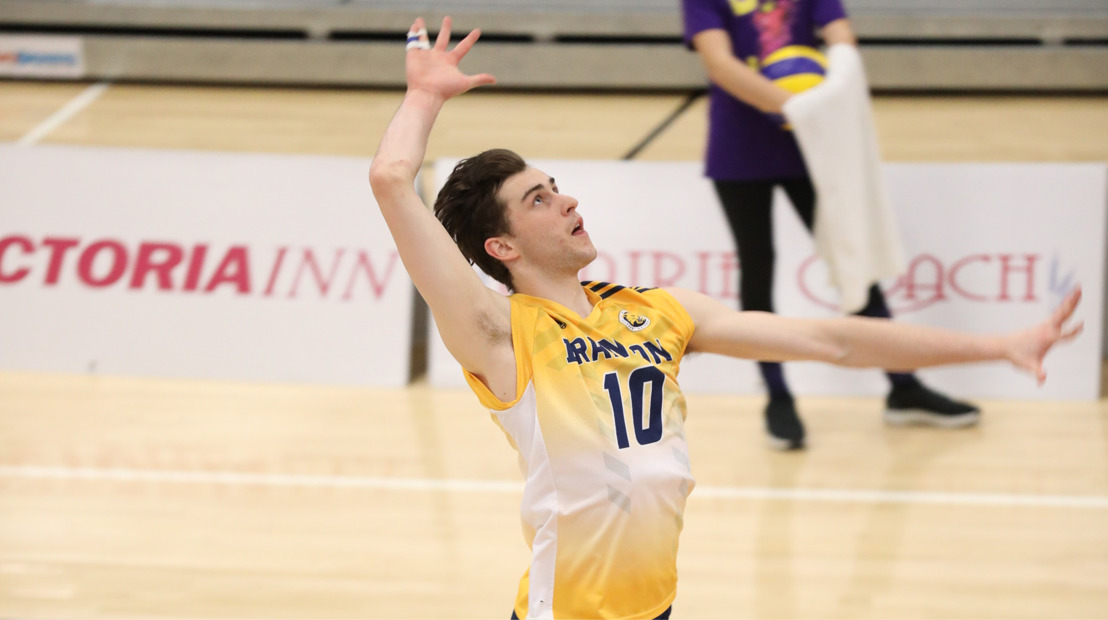 MVB: Brandon sweeps major awards
Outside hitter Viles named CW Player of the Year
EDMONTON – It was all Brandon Bobcats Tuesday, as the 2018-19 Canada West men's volleyball awards were announced.
The Bobcats, who are set to host the Trinity Western Spartans this Friday in the CW Championship Game, swept the conference's four major awards, including Elliott Viles' win as Player of the Year.
Brandon's awards haul marks the first time a team has won all of the conference's major awards, since Canada West and the Great Plains Athletic Conference merged prior to the 2000-01 season.
Viles played a starring role in Brandon's 20-2 regular season, as the Bobcats finished first in the conference thanks to a 16-game winning streak to end the regular season.
The third-year Australian had plenty of support around him, including Rookie of the Year Robin Baghdady, and fourth-year outside hitter Seth Friesen, who was named the Student-Athlete Community Service award winner.
Rounding out the Bobcats' banner day was head coach Grant Wilson, who was named the CW Coach of the Year for the second time in his career.
Now, Brandon gets set to host the conference's title game Friday night at 7 p.m. CST, as the three-times defending champion Trinity Western Spartans head to the Health Living Centre.
The game can be seen live on Canada West TV.
Both teams have advanced to the U SPORTS Men's Volleyball Championship March 14-17 at Université Laval.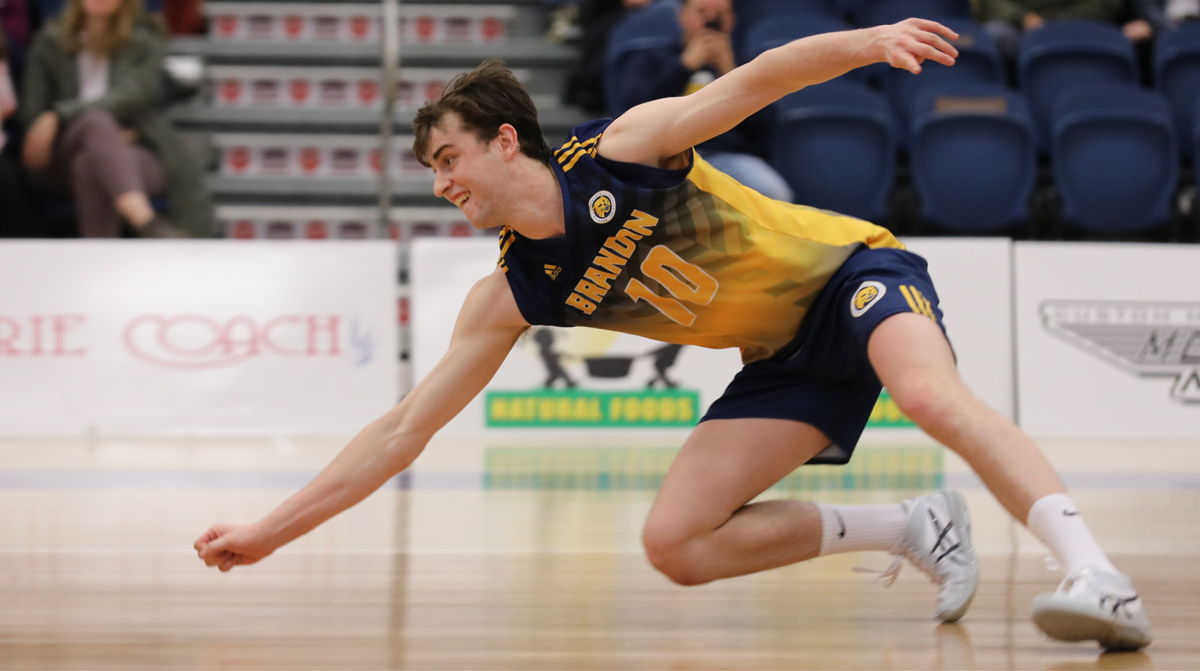 PLAYER OF THE YEAR: Elliott Viles
Brandon Bobcats

Outside Hitter

3rd-year

Adelaide, Australia

Business Administration
Australian outside hitter Elliott Viles is the CW Player of the Year, after a dominant campaign, which saw his Brandon Bobcats post a 20-win regular season.
The third-year started all 22 games for Brandon, playing 73 sets for the Bobcats, who earned straight set wins 16 times this season.
Viles finished second in conference hitting percentage at .366, while posting 4.1 points per set and 3.37 kills per set, which were both good for eighth in Canada West.
The first team Canada West all-star was essential to the best season in program history, as Brandon reached No. 1 in the national top 10 for the first time ever.
Coach's comments:
"Based on his physical talent, his devotion to the game, and his mind for the game, Elliott is an extremely talented player who understands what it takes to succeed at a high level. He's really committed himself to be the best volleyball player he can be."
"He's an extremely humble young man. I think it serves him well and it serves our team well. He understands you put a lot of work into things as an athlete, but you also need the support of your coaches and teammates. Everybody on our team certainly rallies around Elliott and supports him. We all appreciate what he does for us, and I know he's appreciative of the support the team gives him." – Brandon Head Coach Grant Wilson.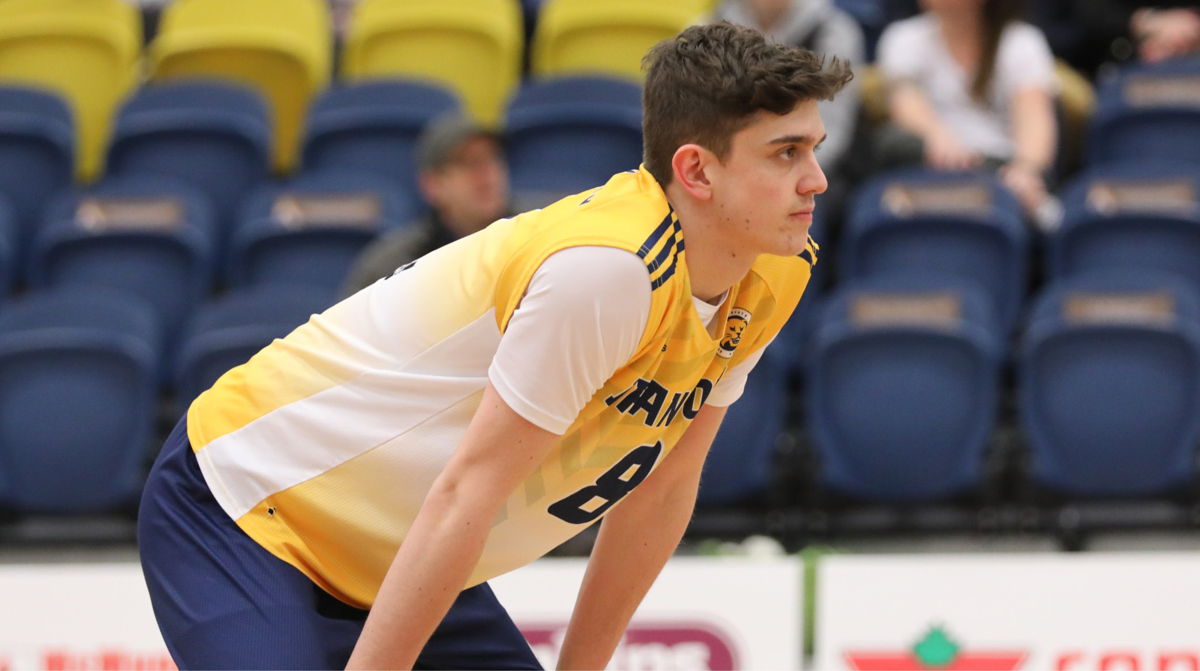 ROOKIE OF THE YEAR: Robin Baghdady
Brandon Bobcats

Outside Hitter

1st-year

Geneva, Switzerland

Physical Education Studies
Following in the footsteps of former Swiss star Sebastien Steigmeier, Robin Baghdady had a rookie season to remember, earning the conference's top honour for first-year players.
Baghdady, who hails from Geneva, Switzerland, fit right in with the Brandon Bobcats, providing numbers beyond his years.
The outside hitter finished third on the Bobcats in kills per set with 2.71, and was among the conference's best servers, finishing seventh in service aces with 32.
Coach's comments:
"Since his arrival here he's been exactly as advertised. He's such an extremely talented, well-rounded and skilled volleyball player in all aspects of the game – mentally and physically. It's just hard to believe that he is just 19 years old."
"He has a certain determination, work ethic and level of commitment that has allowed him to make that transition. Coming to Canada West is such a grind and can be overwhelming at times in terms of travel, time spent training and level of work committed to be successful in the classroom, but for him to do what he did in his first year is pretty amazing. I'd like to think the longer he is here and the more comfortable he gets the he's just going to get even better." – Brandon Head Coach Grant Wilson.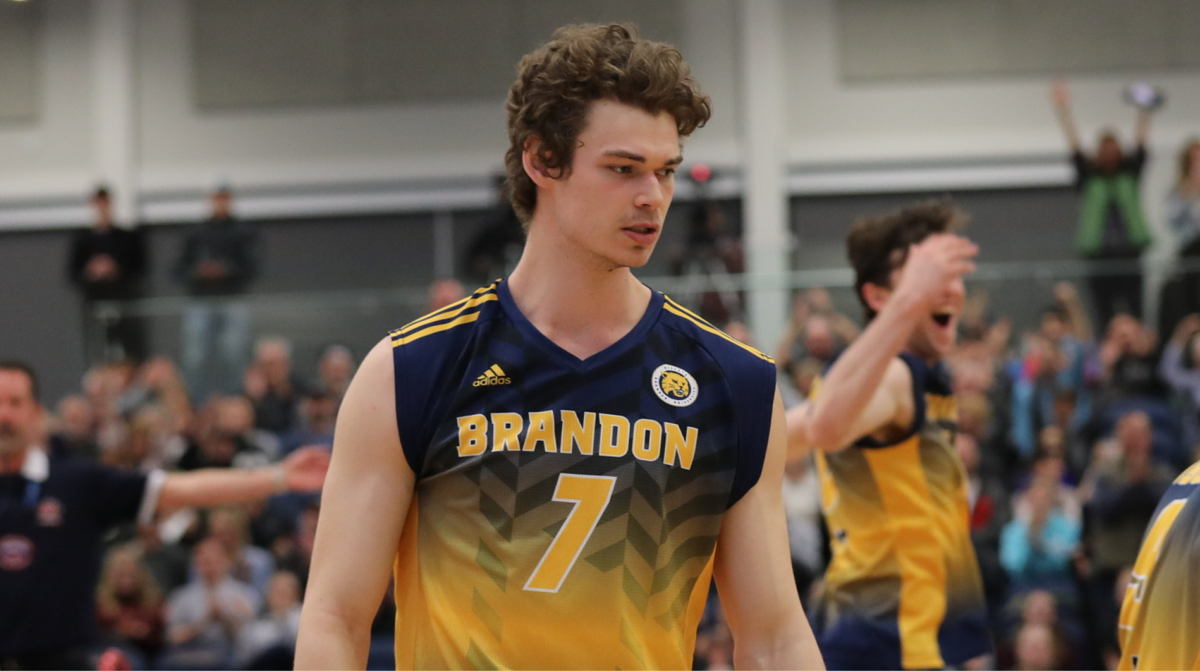 STUDENT-ATHLETE COMMUNITY SERVICE: Seth Friesen
Brandon Bobcats

Outside Hitter

4th-year

Brandon, Man.

Science
Second team Canada West all-star Seth Friesen is the Student-Athlete Community Service award winner.
The Brandon Bobcat was pivotal to his team's outstanding campaign, finishing second on the 'Cats in kills per set with 3.1.
An Academic All-Canadian throughout his time at Brandon, Friesen has posted a perfect GPA during his university career, as he works towards a science degree and eventually a medical career. Friesen recently took the MCAT, scoring in the 99th percentile.
In the community, Friesen has been a coach for various youth volleyball teams in Brandon, and has volunteered his time as a math and chemistry tutor, along with time at the MCC Thrift Shop.
Coach's comments:
"This award means everything to me, as Seth is a very special student, athlete and person, so I couldn't be more proud to see him rewarded this way."
"Seth is a perfectionist. Whatever he commits to he commits to it 100 per cent. The amount of time and effort that he pours in to be the best volleyball player, the best student, the best person he can be is almost beyond imaginable."
"I've had the pleasure of watching Seth grow up, starting from his tagging along with his dad to our senior men's games and Bobcat games as a kid to see where he is now puts a big smile on my face. I know he's going to continue doing special things, not just on the volleyball court but also off." – Brandon Head Coach Grant Wilson.
COACH OF THE YEAR: Grant Wilson
Brandon Bobcats

7th season
For the second time in his career, Grant Wilson is the CW Coach of the Year after previously winning the award in 2015.
Now in his seventh season at the helm of the Brandon Bobcats, Wilson guided his team to the best season in program history, as the 'Cats went 20-2 this season to top the Canada West standings.
Wilson has been with the Bobcats since the program's inception, first as an assistant coach between 2005 and 2012 before taking over as head coach.
During his tenure, Brandon has enjoyed great success on the court, including CW gold and national bronze during the 2012-13 season.
Athletic director's comments:
"Grant has done a fantastic job building the volleyball program at Brandon University. He's worked hard to grow an excellent culture within our men's volleyball team of dedicated student-athletes striving for success on the court and in the classroom. He's very deserving of this recognition from his peers." – Brandon University Athletic Director Russ Paddock.