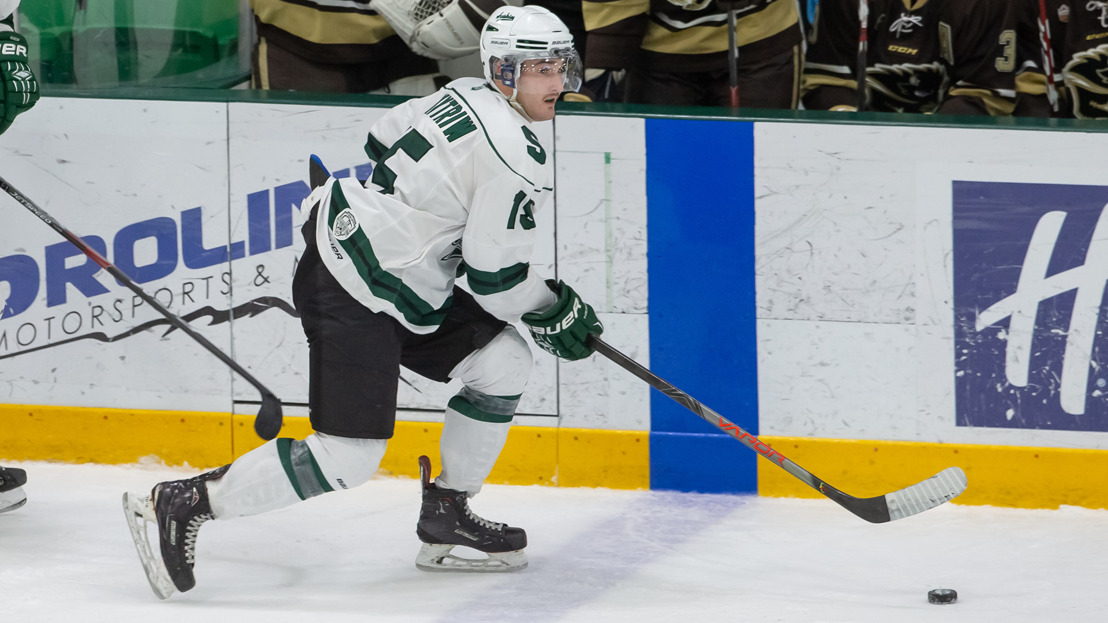 MHKY: Dmytriw earns November WHL honour
Saskatchewan Huskies rookie named WHL Grad of the Month
EDMONTON - A big part of the Saskatchewan's Huskies perfect November was honoured Wednesday, as rookie forward Jared Dmytriw was named the Canada West WHL Grad of the Month.
Dmytriw helped power the Huskies to eight wins in as many games, as Saskatchewan moved into a tie for second in the Canada West standings. The Craven, Sask. product, who leads the Huskies with 14 points this season, registered six goals and six assists.
It was a statement month for the former Vancouver Giant captain, who completed his five-year WHL career last season with a career-high 38 points in 65 regular season games. While those totals played an important role in the Giants posting their first 100-point season in a decade, it was Dmytriw's effort in the WHL playoffs that stood out.
Dmytriw recorded 21 points in 22 postseason games, as Vancouver came within a goal of claiming the Ed Chynoweth Cup, falling in overtime of Game 7 of the WHL Championship Series to the Prince Albert Raiders.
Saskatchewan and the rest of Canada West are off until the New Year, as regular season play resumes Friday, January 3.
You can watch every 2019-20 men's hockey regular season and playoff game by tuning into Canada West TV Presented by Co-op