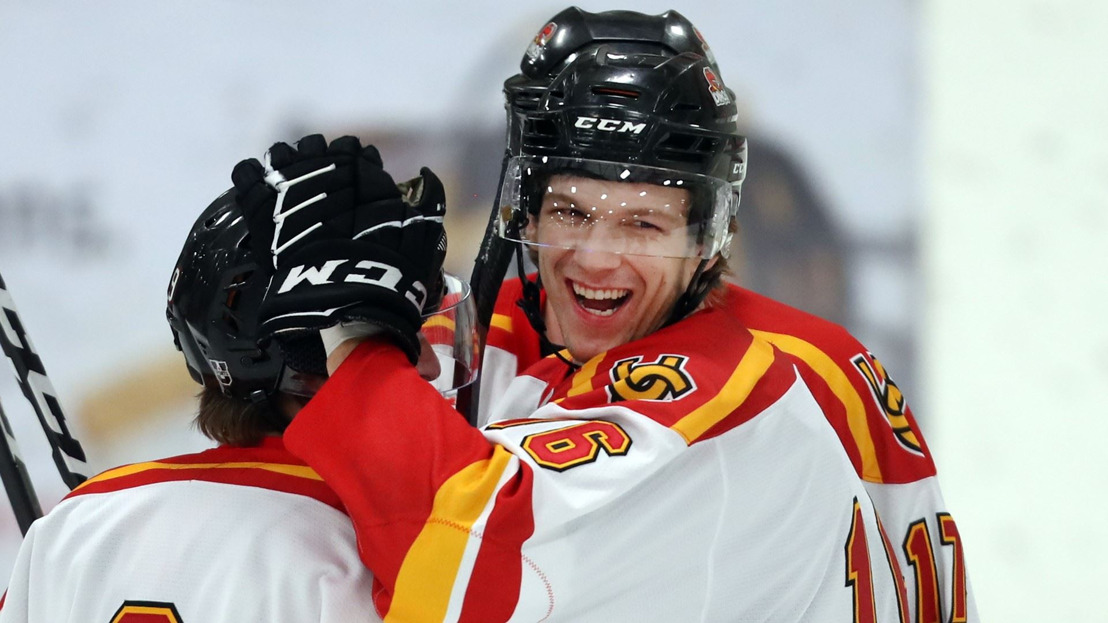 MHKY: Alfaro named WHL Grad of the Month
Calgary Dino leads Canada West with 17 points in eight games
EDMONTON – Canada West's leading scorer Matt Alfaro has been named the WHL Grad of the Month for October.
Alfaro raced out to a hot start for the Calgary Dinos, registering 17 points (8G-9A) through the first eight games (Sept. 27 – Oct. 26) of the 2019-20 season.
The former Lethbridge Hurricanes forward has the outright lead in conference goal scoring, and sits in a three-way tie for the Canada West assist lead.
Now in this third season with the Dinos, Alfaro has nearly matched his 2018-19 point total through less than a third of Canada West's 28-game schedule. Alfaro notched six goals and 14 assists last year for Calgary, who sits one point back of Alberta for top spot in the conference.
A veteran of nearly 300 career WHL games, Alfaro spent more than four seasons with the Kootenay Ice before culminating his junior career with the Hurricanes during the 2016-17 season.
Combined, Alfaro tallied 65 goals and 100 assists during his WHL career, which included 27 playoff games.
You can watch Alfaro and more than 100 other WHL graduates this weekend by tuning into Canada West TV Presented by Co-op.
Alfaro looks to lead Calgary in their home-and-home battle for first against Alberta, beginning in the Stampede City Friday night at 7 p.m. MST.
Click here to see past recipients of the WHL Grad of the Month award.