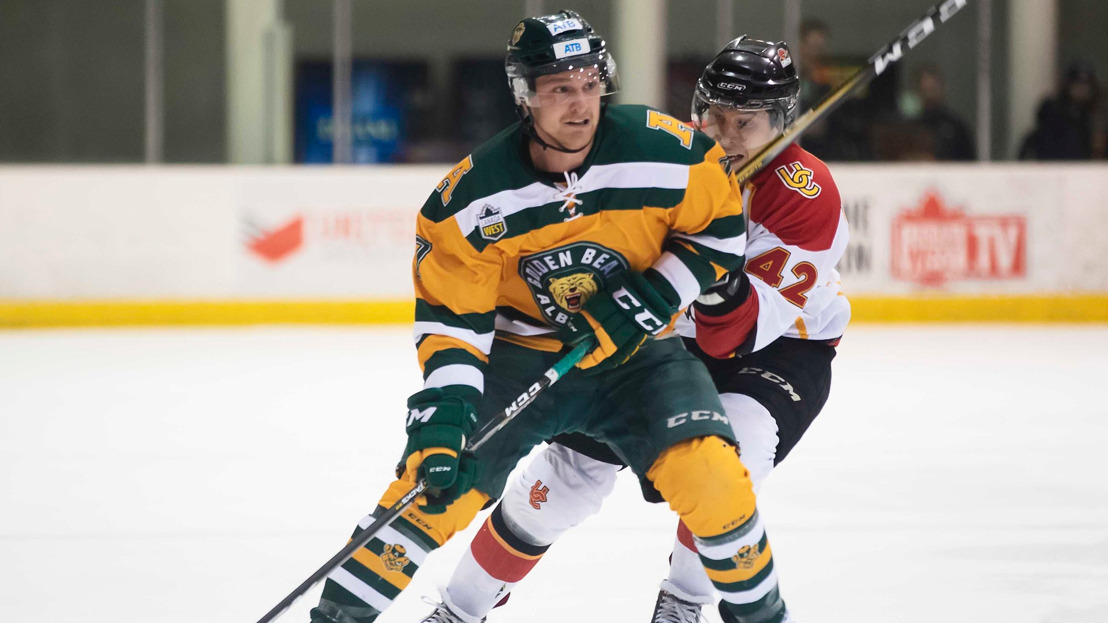 MHKY: Alberta tops preseason poll
Golden Bears unanimous pick to repeat as Canada West champs
EDMONTON – The defending Canada West champion Alberta Golden Bears are the coaches' pick to repeat as the conference's best.
Alberta topped the annual preseason coaches poll, which was released Wednesday ahead of the 2019-20 season opening this weekend. The Golden Bears, who downed the Saskatchewan Huskies in last year's CW Final, earned all seven possible first-place votes for a total of 49 points.
Slotting behind the Bears are the Huskies, who earned 41 points in the poll, as they were the consensus pick to finish second.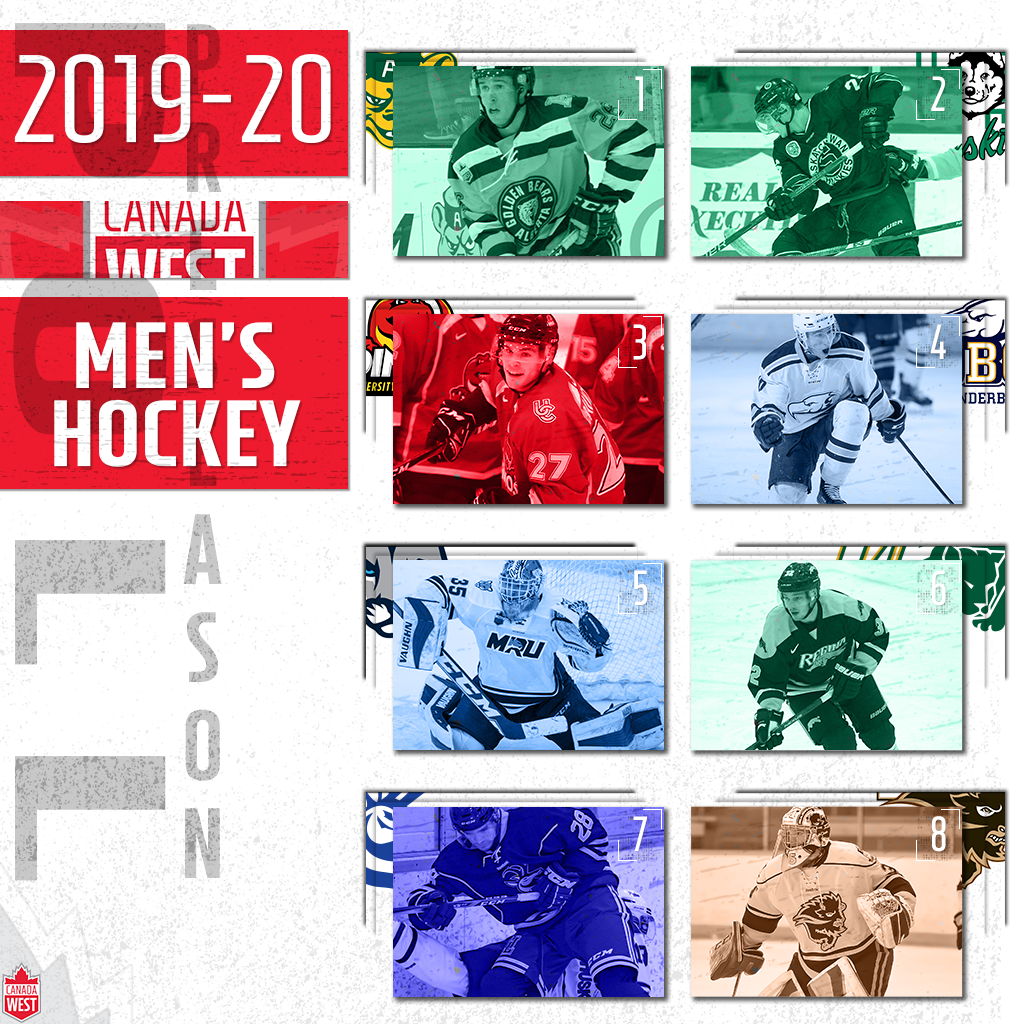 Coming in third in the poll were the Calgary Dinos (36 pts.), who received Alberta's first-place vote. The Dinos finished third during the 2018-19 regular season, posting an 18-7-3 mark.
The 2019-20 season opens this weekend, with a trio of games Friday. For a complete look at the conference schedule, click here.
Every men's hockey game will once again be available exclusively this season on Canada West TV Presented by Co-op. You can purchase your all-access, or sport pass by clicking here.
To read more about all eight conference teams, visit CanadaWest.org for the conference's complete team-by-team preview.
2019 CW MHKY PRESEASON COACHES POLL
Team - Points (First-place votes)
Alberta Golden Bears - 49 (7)

Saskatchewan Huskies - 41

Calgary Dinos - 36 (1)

UBC Thunderbirds - 29

Mount Royal Cougars - 28

Regina Cougars - 15

*Lethbridge Pronghorns - 13

Manitoba Bisons - 13
NOTE: Coaches ranked all opponents 1-7. First-place votes worth 7 pts., second-place worth 6 pts. etc. * Lethbridge ranked 7th based on the greater number of higher placed votes.