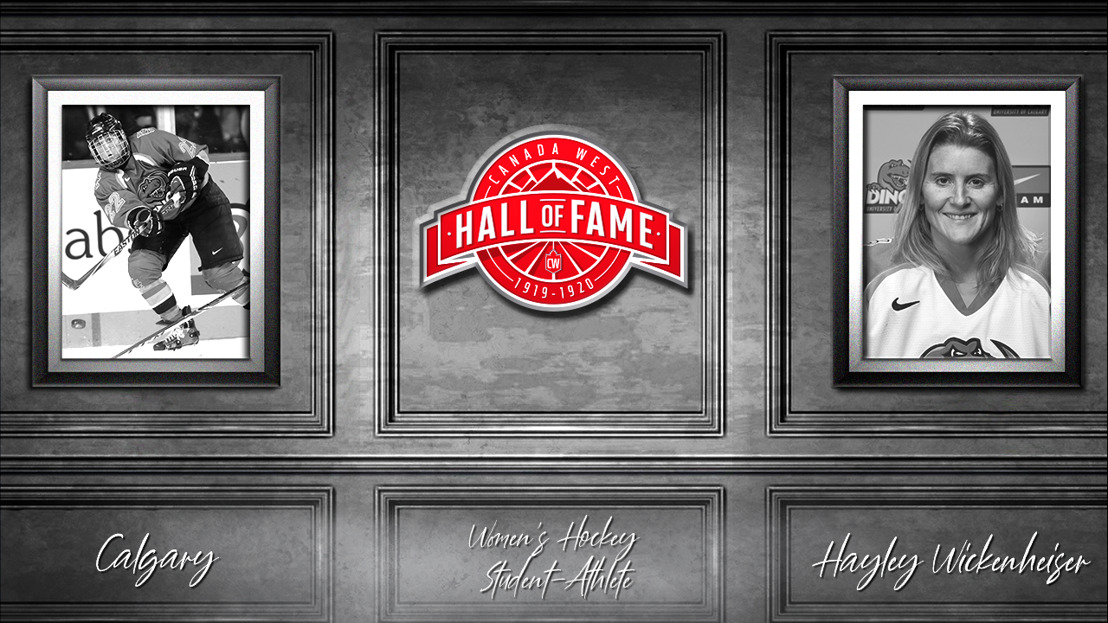 Hockey icon Wickenheiser inducted into Canada West Hall of Fame
Olympic star played four seasons at the University of Calgary
VANCOUVER – A four-time Olympic gold medalist and widely regarded as the best women's hockey player of all-time, Hayley Wickenheiser's storied career featured two decades of excellence at the highest level.
The Shaunavon, Saskatchewan product was named Tuesday as the latest inductee in the Canada West Hall of Fame, and the final member of the 2020-21 induction class.
CLICK HERE FOR WICKENHEISER'S FULL HALL OF FAME STORY
Wickenheiser played starring roles in Canada's  four consecutive Olympic gold medals, beginning with the 2002 Salt Lake City Games, and culminating at the 2014 Sochi Games. Combined, Wickenheiser had a record 18 goals, 33 assists and 51 points over her Olympic career.
In addition to her Olympic success, Wickenheiser also captured seven World Championship golds.
At the University of Calgary, Wickenheiser played four seasons for the Calgary Dinos, winning a pair of Canada West Player of the Year awards, and led the Dinos to the school's first conference and national championships during the 2011-12 season.
After graduating with a kinesiology degree, Wickenheiser is currently a medical student at the University of Calgary, and is also an assistant director of player development with the Toronto Maple Leafs.
To learn more about the Canada West Hall of Fame and to see a full list of past inductees, visit CanadaWestHallofFame.org.