HKY: SSK goalie proves prowess on national stage
SSK's Drever earns CW Player of the Week honours
29 March 2022
CALGARY - Saskatchewan's Camryn Drever was named the Canada West Hockey Player of the Week by the conference Tuesday.
Drever backstopped her Huskies to a national bronze medal, but what was more impressive was the fashion in which she did it. In two of the three games on the season's largest stage, Drever was absolutely perfect. She posted two shutouts in her team's two victories, and only allowed two goals in their loss.
Drever opened the weekend by blanking the higher-ranked Brock Badgers in quarterfinal action. She faced 27 shots, but was unshakable in the crease, helping the Huskies punch their tickets to the semi-finals Saturday.
In that match, the Edmonton, AB product faced an onslaught of offence from Concordia. Drever stood tall in the storm, coming up with 37 saves on 39 shots for a .949 save percentage in the contest, but her Huskies fell to the eventual Championship winners.
The third-year goaltender again fuelled her Huskies in the bronze medal game, stopping every shot she faced in the Saskatchewan victory.
At the biggest juncture of the season, Drever showed her nerves of steel, posting a .975 save percentage in three back-to-back games en route to a national bronze medal.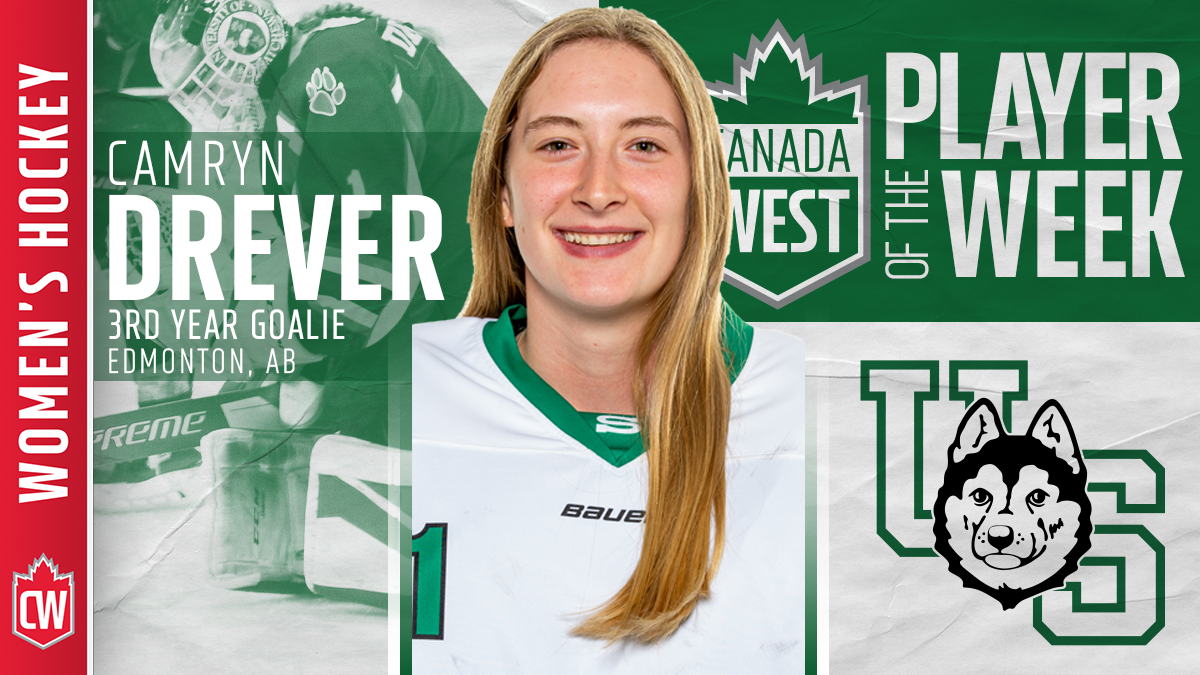 Game log: ​
​March 25: 1 shutout, 1.000 SV%, 0.00 GAA, 27 saves in 4-0 W vs Brock
​March 26: .949 SV%, 2.0 GAA, 37 saves in 2-0 L vs Concordia
​March 27: 1 shutout, 1.000 SV%, 0.00 GAA, 17 saves in 2-0 W vs UNB