HKY: Puck drops on new season September 30
Men's and women's 2022-2023 hockey schedules released
22 June 2022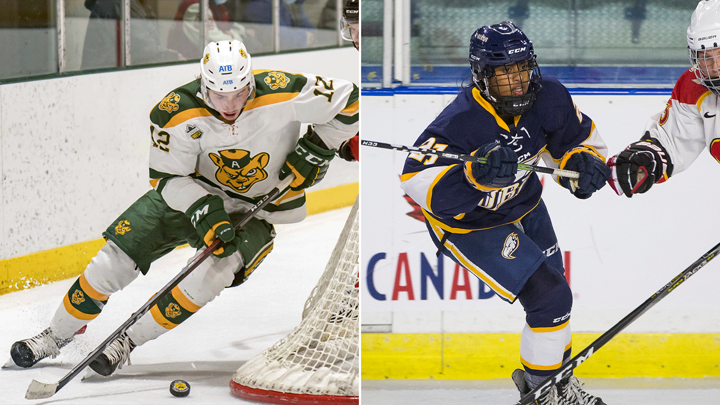 CALGARY - Canada West hockey action returns this September with a full 28-game slate, the conference announced Wednesday as it unveiled the both the men's and women's schedules.
After last year's reduced 20-game season, the 2022-2023 docket sees non-stop action from September's puck drop to the lifting of the Dr. W.G. Hardy Trophy and Catherwood Cup.
Both 2021-22 championship teams will begin their title defences in Calgary this year, with the UBC women travelling to Calgary and the Alberta men visiting Mount Royal on opening weekend.
The 16-week schedule will take the top six teams into playoffs starting February 17. Best two-of-three quarter-final action pits six against three and five against four with the top two seeds receiving byes into the conference semifinals.
The highest remaining seed from quarter-final play will advance to take on the league's second-best team, while the lowest remaining seed will face Canada West's top squad. Best-of-three action will again determine the conference finalists, who will go head-to-head in the same format from March 3-5, 2023.
The U SPORTS national championships are slated for March 16-19 at Université de Montréal (women) and the University of Prince Edward Island (men).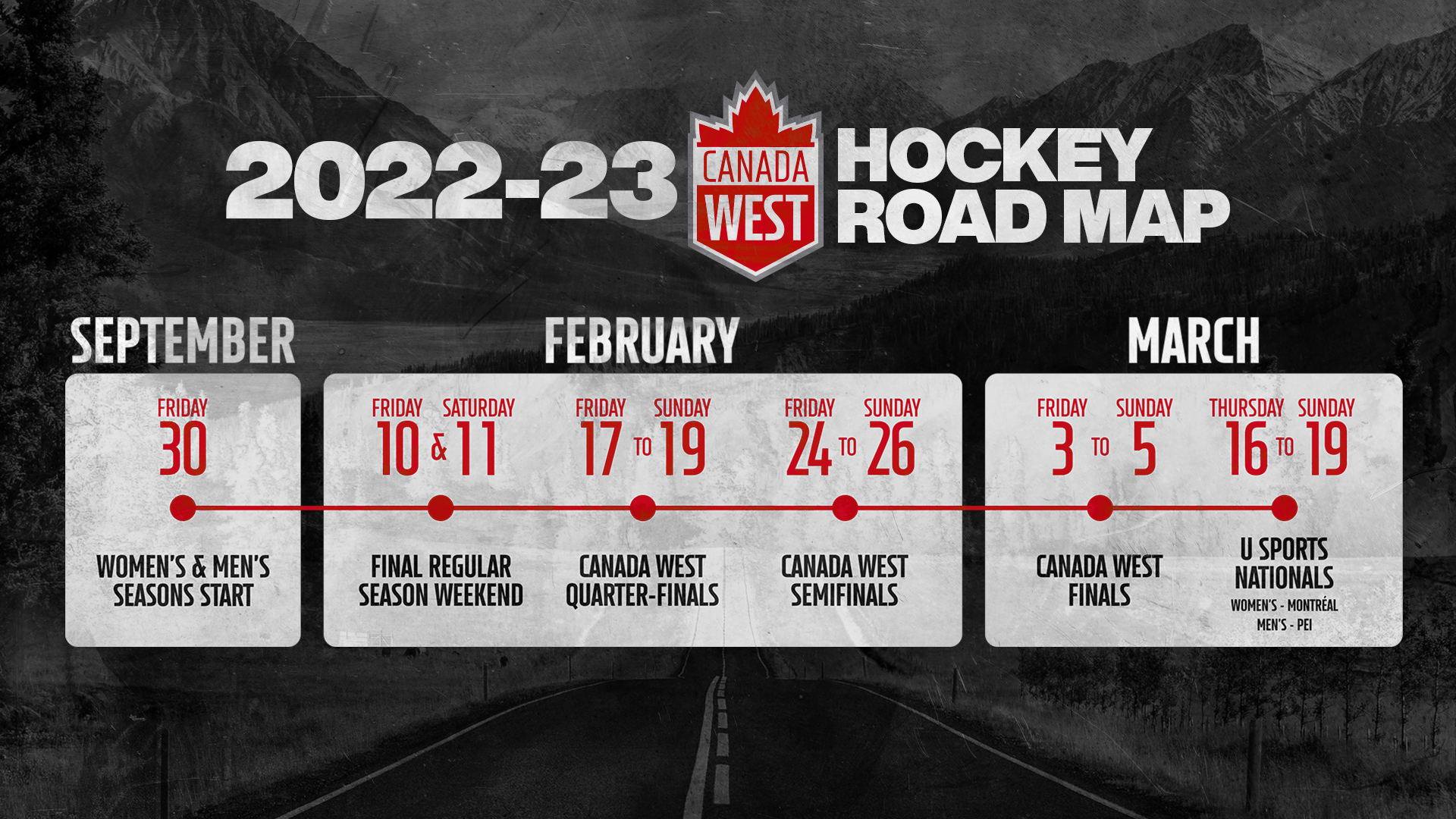 Want in on the action? *Mark your calendars. Early bird discounts for CWTV passes go on sale July 18. You'll be able to purchase your pass here.
View the complete 2022-2023 Women's Hockey schedule here.
View the complete 2022-2023 Men's Hockey schedule here.
---
2022-23 SCHEDULE RELEASES
Thursday, April 21: Football
Monday, June 13: Soccer
Wednesday, June 15: Volleyball
Friday, June 17: Rugby 15s
Monday, June 20: Basketball
Wednesday, June 22: Hockey
Friday, June 24: Field Hockey
Monday, June 27: Championship Sports