HKY: ALB forward nets three in national silver-medal performance
ALB's Eric Florchuk earns CW Player of the Week honours
5 April 2022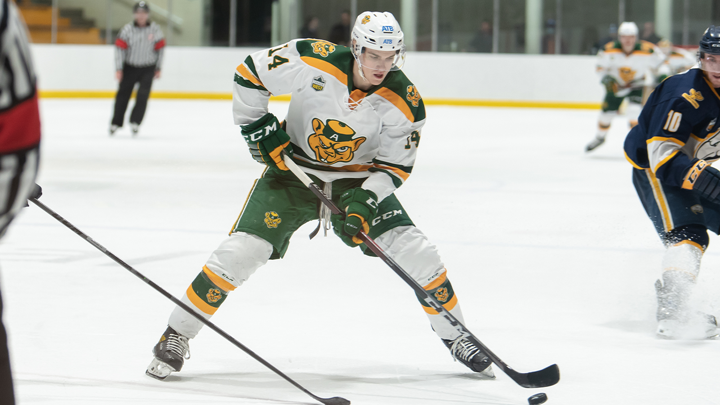 CALGARY - Alberta's Eric Florchuk was named the Canada West Hockey Player of the Week by the conference Tuesday.
Florchuk was a key cog in the Golden Bears' scoring machine that led them to a national silver medal over the weekend. He opened the team's scoring at the event Thursday after working his way into the zone, firing off a wrist shot only to bury his own rebound in front of the net.
In the semi-finals, Florchuk scored just over a minute into the second period to give his team the lead after they went into the dressing room squared at one. He then added another one on a perfect one-timer from the slot later in the frame to put his team up 4-1. The Fort Saskatchewan, AB product added an assist on the night en route to victory and a ticket to the Championship final.
In a wild Championship finals game that saw the action extend to two overtime frames, Florchuk looked determined to bury the puck in the first of the extra periods. He pestered the UQTR goaltender, but the Patriotes netminder stole the show. UQTR ultimately got the best of the Golden Bears in the second overtime frame to take the title. Florchuk earned silver and a spot on the Championship all-star team.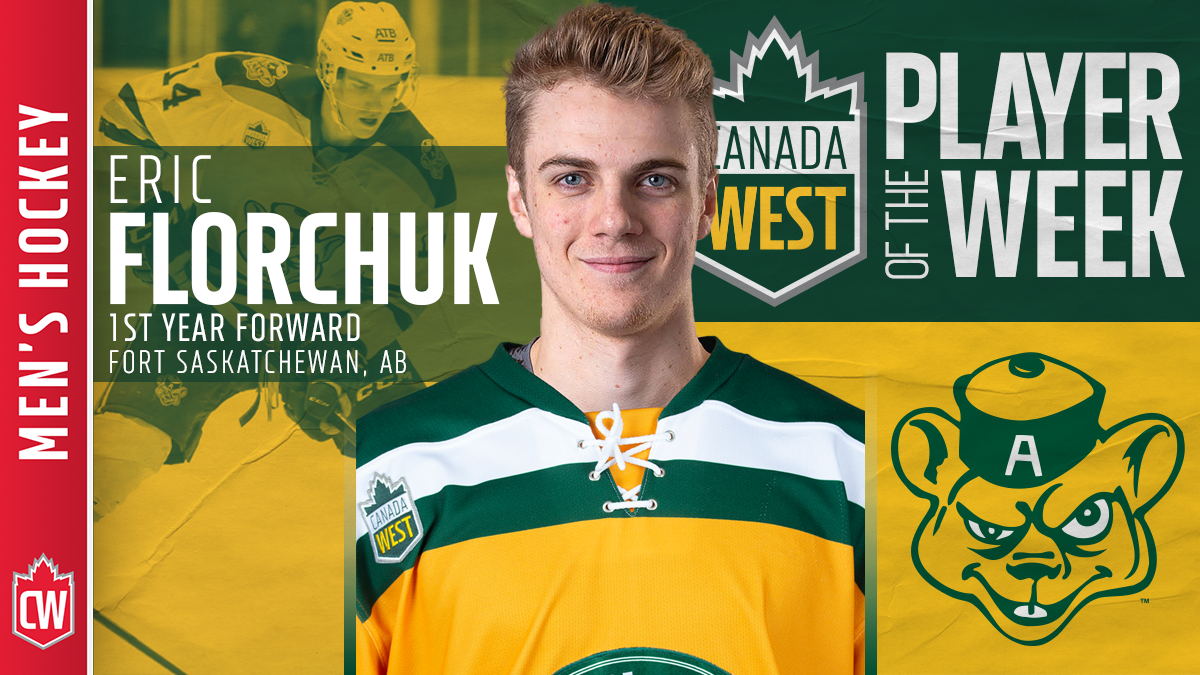 Game log: ​
​March 31: 1 G in 7-0 W vs Acadia
​April 2: 2 G, 1 A in 7-3 W vs StFX
​April 3: 4 shots in 5-4 L vs UQTR