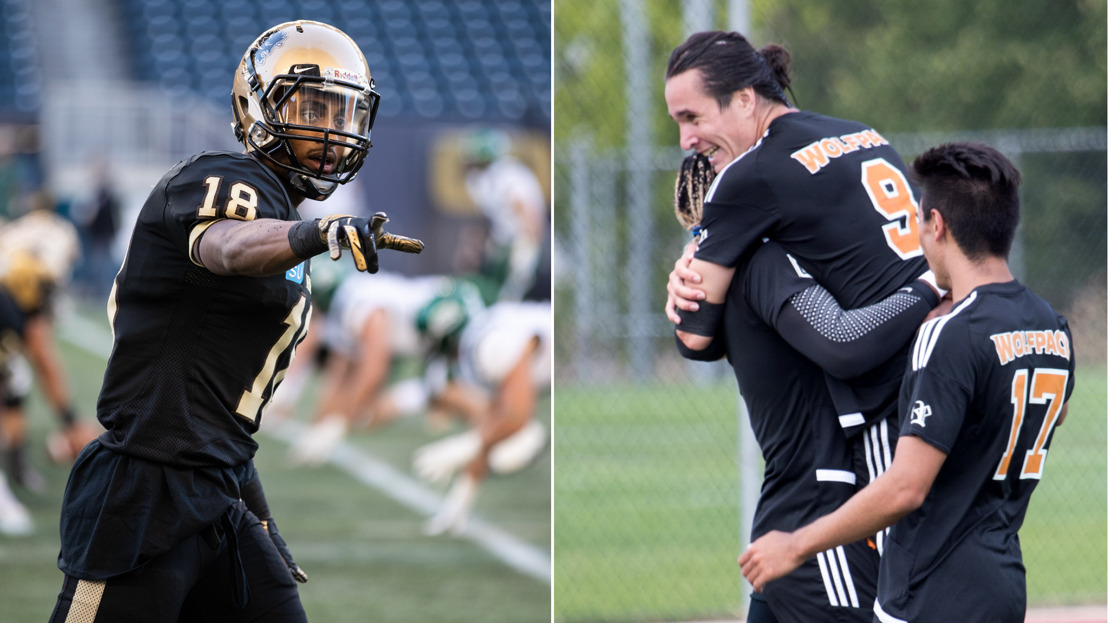 Football standouts, soccer hat trick highlight first weekly honours
Canada West Football Players of the Week and Men's Three Stars announced
EDMONTON – The first Canada West Football Players of the Week, along with the first Men's Three Stars of 2019 were announced Tuesday.
Highlighting the first weekly football honours were Manitoba Bisons Macho Bockru and Derek Dufault, while Thompson Rivers WolfPack men's soccer player James Fraser was named men's first star.
Bockru and Dufault combined on the offensive and defensive sides of the ball to lead Manitoba to a convincing 43-19 Week 1 win over the Saskatchewan Huskies.
Meanwhile on the pitch, Fraser recorded four goals over the weekend for TRU. His hat trick on Sunday lifted the WolfPack to a dominant 5-0 win over the Victoria Vikes.
---
FOOTBALL PLAYERS OF THE WEEK
OFFENCE: REC - Macho Bockru
Manitoba Bisons

4th-year

Winnipeg, Man.

Management

STATS: 6 receptions / 3 touchdowns / 99 receiving yards
DEFENCE: DL - Derek Dufault
Manitoba Bisons

5th-year

Winnipeg, Man.

Science

STATS: 3 tackles for loss (2 sacks) / Forced fumble
SPECIAL TEAMS: RET - Wesley Bookland
Alberta Golden Bears

1st-year

Spruce Grove, Alta.

Arts

STATS: 6 punt returns for 85 yards / 4 kickoff returns for 108 yards
---
MEN'S THREE STARS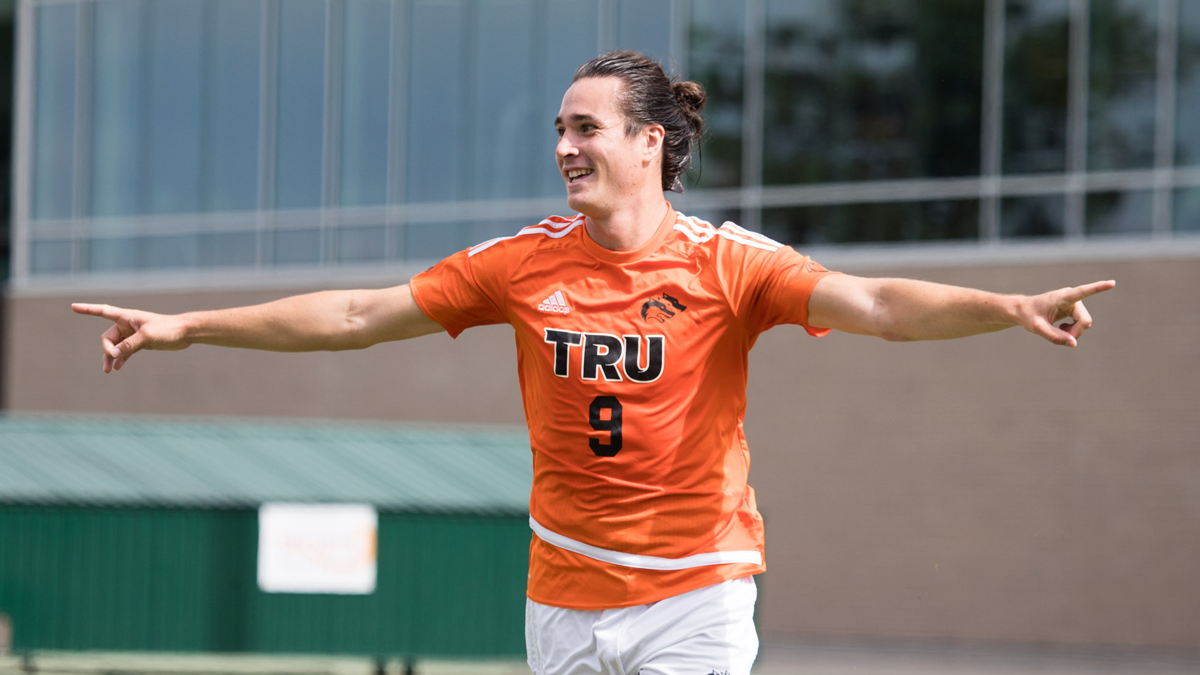 FIRST STAR: F - James Fraser
Thompson Rivers WolfPack

4th-year

Penticton, B.C.

Business

GAME LOG: Saturday, Aug. 31 - Goal in 1-1 home draw vs. UBC / Sunday, Sept. 1 - 3 goals in 5-0 home win vs. Victoria.
After having an opening week bye, the WolfPack opened the Canada West men's soccer season at home and were led by forward James Fraser. The native of Penticton, B.C. scored four goals in two matches to take over the league lead in goals.
Fraser had the lone goal in a tie with the defending CW champions from UBC. He followed that up with a hat trick against Victoria.
Fraser and the Pack hit the road this weekend, as they visit the Trinity Western Spartans and the University of Fraser Valley Cascades on September 6-7th.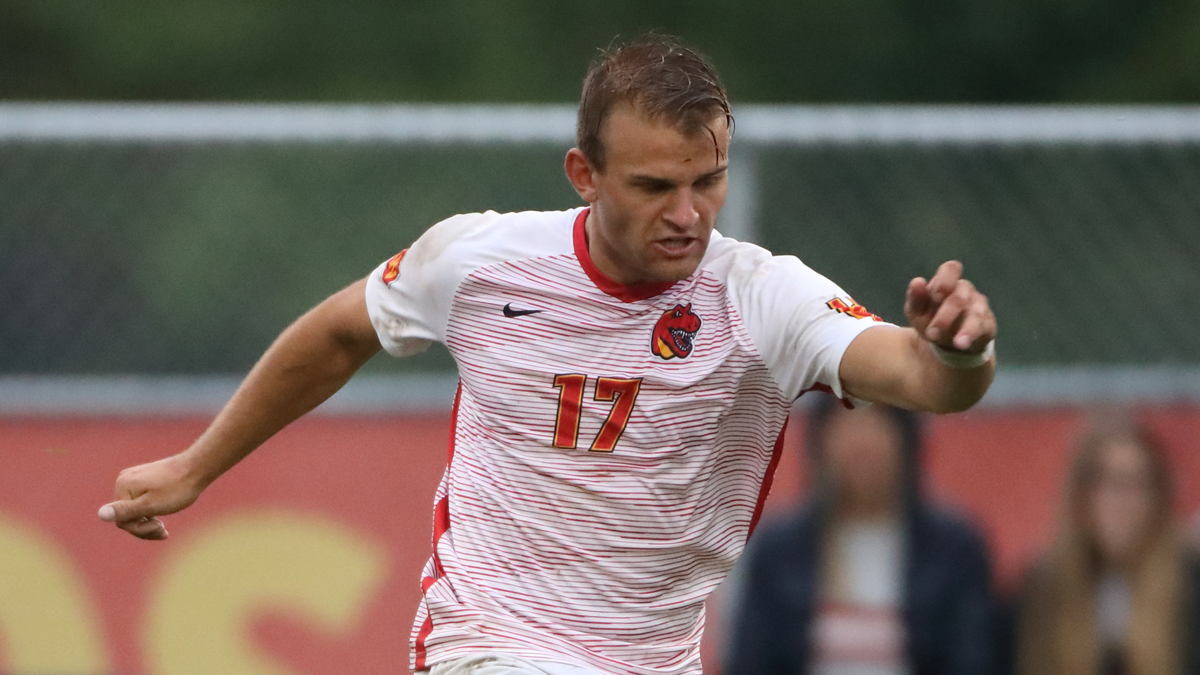 SECOND STAR: F - Dominik Zuczek
Calgary Dinos

3rd-year

Calgary, Alta.

Engineering

GAME LOG: Saturday, Aug. 31 - 2 goals in 2-0 home win vs. Lethbridge / Sunday, Sept. 1 - goal in 2-1 home win vs. Saskatchewan.
Third-year forward Dominik Zuczek led the way offensively for the Dinos in their six-point weekend, sweeping Lethbridge and Saskatchewan on home turf this past weekend.
Zuczek, an engineering student, scored both goals in Calgary's 2-0 win over Lethbridge Saturday night, then scored the game-winner just seconds after Jeff Spolnik had tied the contest in the second half against Saskatchewan Sunday.
Zuczek leads the conference with two game-winning goals and sits second with three goals in three games. Calgary heads north to face MacEwan and Alberta Sept. 7-8 in Edmonton.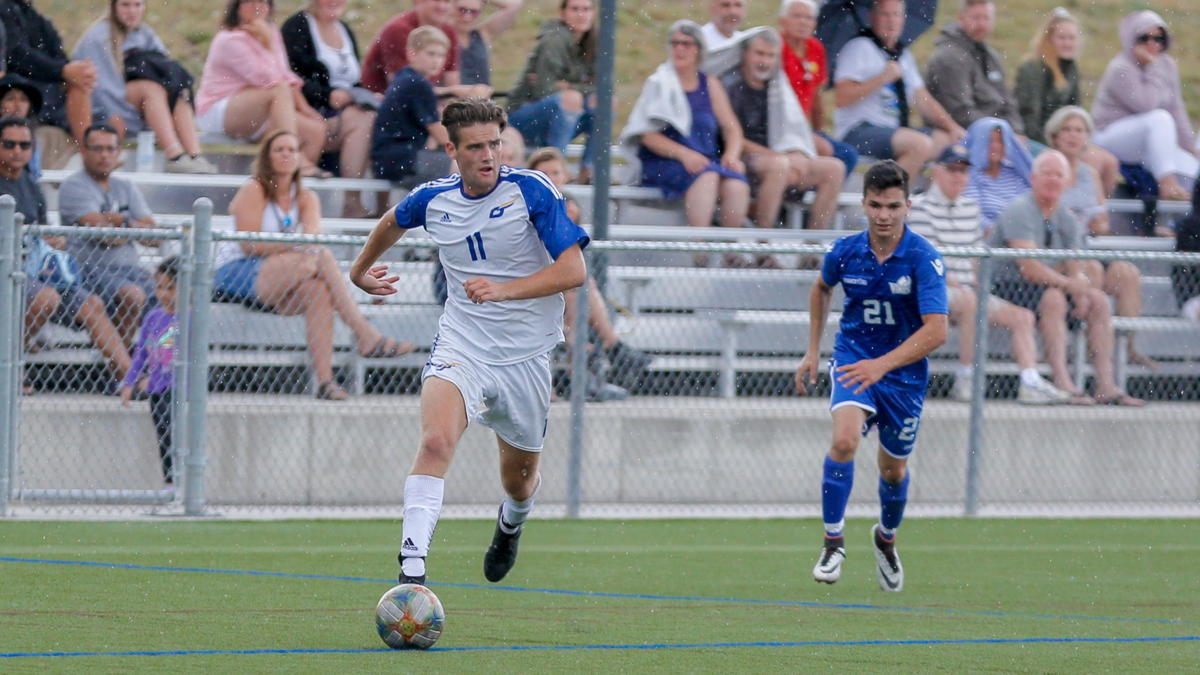 THIRD STAR: F - Corbin Beauchemin
UBCO Heat

4th-year

Kelowna, B.C.

Science

GAME LOG: Saturday, Aug. 31 - 2 goals in 3-2 home win vs. Victoria / Sunday, Sept. 1 - 90 minutes played in 2-0 home win vs. UBC.
Corbin Beauchemin scored two goals scored and a played the full 180 minutes on the hot UBCO turf this weekend, leading his Heat men's soccer team to a pair of upset victories over two previously unbeaten squads.
On Saturday, the fourth-year scored twice against Victoria, earning player of the match and propelling the Heat to a 3-2 decision against the Vikes. Coming into the match UVic hadn't been scored on this season.
On Sunday the Heat beat the UBC Thunderbirds for the first time ever in Canada West, 2-0. Beauchemin was one of only three UBCO players on the field for the full 90 minutes.
The Heat hit the road for the first time this season, as UBCO will play Fraser Valley and Trinity Western this coming weekend.