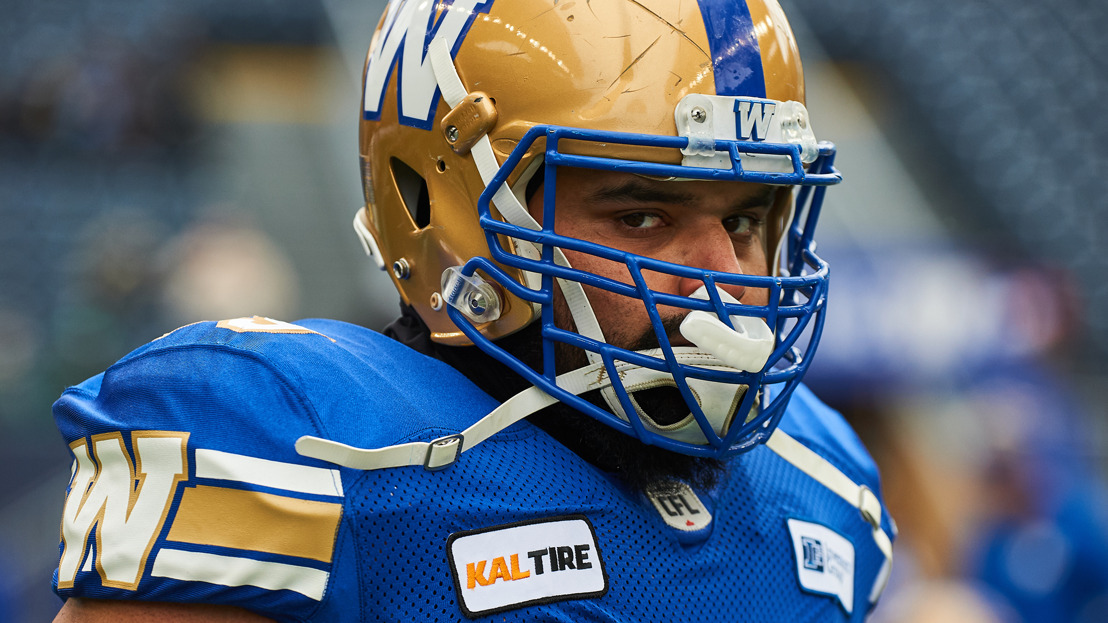 FB: Three-time Hardy Cup champ Chungh honoured
Former Calgary Dino named CW FB Alum of the Month
CALGARY – As the Calgary Dinos prepare for the 82nd Hardy Cup this Saturday, former Dino and current Winnipeg Blue Bomber Sukh Chungh has been named the Canada West Football Alum of the Month for October.
Highlights:
Current Winnipeg Blue Bomber and former Calgary Dino Sukh Chungh is the CW FB Alum of the Month for October

A winner of three Hardy Cups while in Calgary, Chungh and the Bombers take on the Saskatchewan Roughriders this Sunday in the CFL Western Semifinal
Chungh, who won three straight Hardy Cups with the Dinos between 2011 and 2013, takes home the honour after helping the Blue Bombers to a 3-1 record in October.
The Port Coquitlam, B.C. product was selected second overall in the 2015 CFL Draft, and made an immediate impact for the Bombers, playing in 18 games as a rookie during the 2015 season.
Over four CFL campaigns, Chungh has played a total of 69 regular season contests.
Before joining Winnipeg, Chungh was a Canada West all-star his final two seasons in the Stampede City. He headlined a strong 2015 CFL Draft class for Calgary, who had seven players selected.
Chungh and the Bombers are in action this Sunday, when they travel to Mosaic Stadium in Regina to take on the Saskatchewan Roughriders in the CFL Western Semifinal (3:30 p.m. CST).
WATCH TOMORROW'S CFL PLAYERS TODAY
Fans can see the future of the CFL by watching every Canada West football on Canada West TV – the official streaming home of the conference.
The final CW game of the season is set for this Saturday at 1 p.m. MST, as the Calgary Dinos host the Saskatchewan Huskies in the 82nd Hardy Cup at McMahon Stadium. For more info on where to watch the game, click here.
A total 36 CW players opened the 2018 CFL season on active rosters, as the conference continues to help fuel professional football in Canada by serving as a proven development pathway to the CFL.