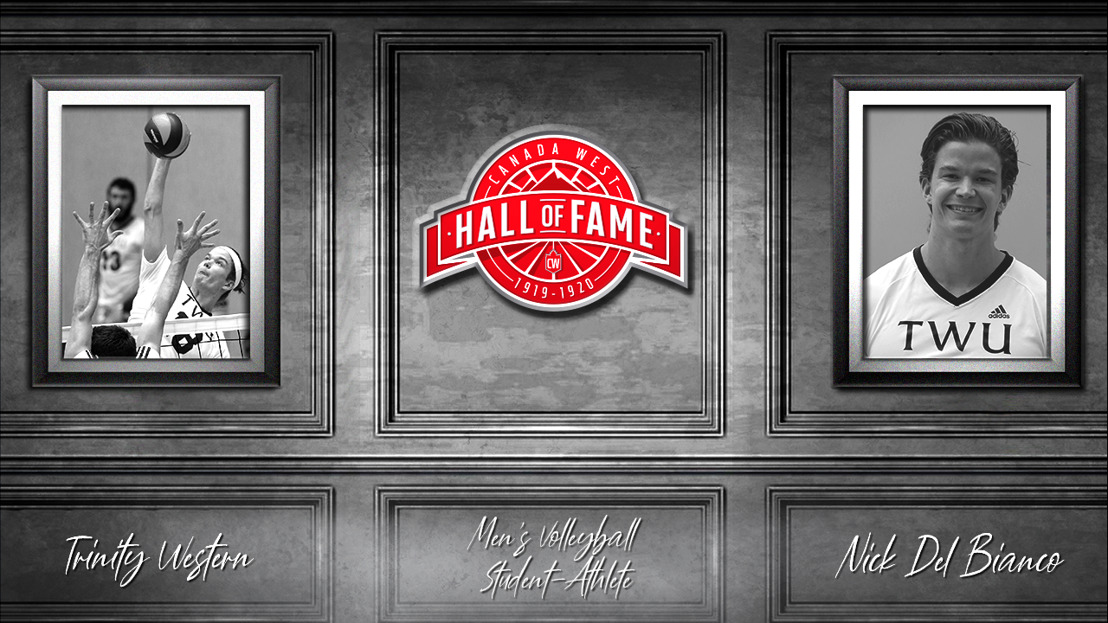 Del Bianco helped power Spartans
Volleyball star enters Canada West Hall of Fame
VANCOUVER – Three-time CIS all-Canadian and former CIS Player of the Year Nick Del Bianco was a key part of Trinity Western cementing itself as a national volleyball power.
The standout outside hitter was announced Tuesday as the latest inductee in the Canada West Hall of Fame.
Between 2010 and 2015 Del Bianco helped the Spartans to an 88-18 combined regular season record, over which time TWU won one Canada West title (2011-12) and back-to-back national titles (2010-11 and 2011-12).
CLICK HERE TO READ DEL BIANCO'S FULL HALL OF FAME STORY
One of the finest servers to ever play in Canada West, Del Bianco sits tied for sixth all-time in conference aces with 123.
His most prolific season from the service line came in 2014-15 when he led the conference with 42. That season he was both the Canada West and CIS Player of the Year.
To learn more about the Canada West Hall of Fame and to see a full list of past inductees visit CanadaWestHallofFame.org.