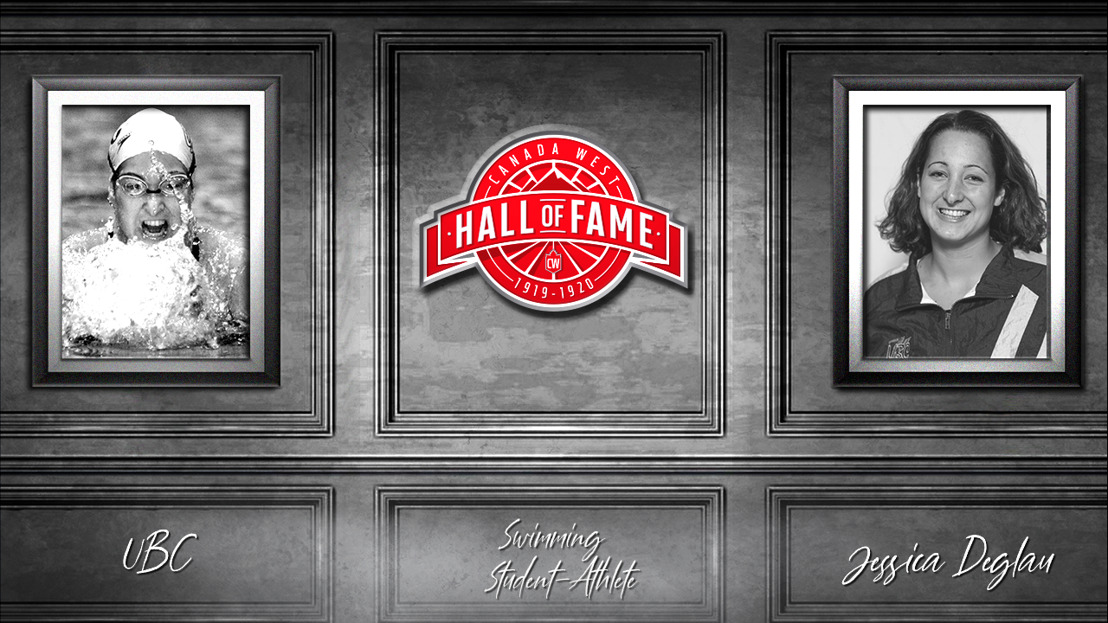 Deglau takes her place in conference Hall of Fame
UBC swim standout competed at 1996 and 2000 Olympic Games
VANCOUVER – A part of Team Canada at both the 1996 and 2000 Summer Olympic Games, Jessica Deglau was a swim standout at the University of British Columbia during the late 1990s and early 2000s.
A product of the Vancouver Pacific Swim Club, the butterfly specialist spent five seasons with the T-Birds starting in 1995, and was announced Tuesday as the latest inductee into the Canada West Hall of Fame.
CLICK HERE TO READ DEGLAU'S FULL HALL OF FAME STORY
During both the 1998-99 and 1999-00 seasons, Deglau was named CIS Swimmer of the Year, highlighting a career in which she won 29 medals against university competition.
Internationally, she shone at both the Commonwealth Games and Pan American Games including the 1999 Pan American Games in Winnipeg. There, she captured six total medals, including a Games record-setting swim in the 200m butterfly (2.09.64).
To learn more about the Canada West Hall of Fame and to see a full list of past inductees, visit CanadaWestHallofFame.org.