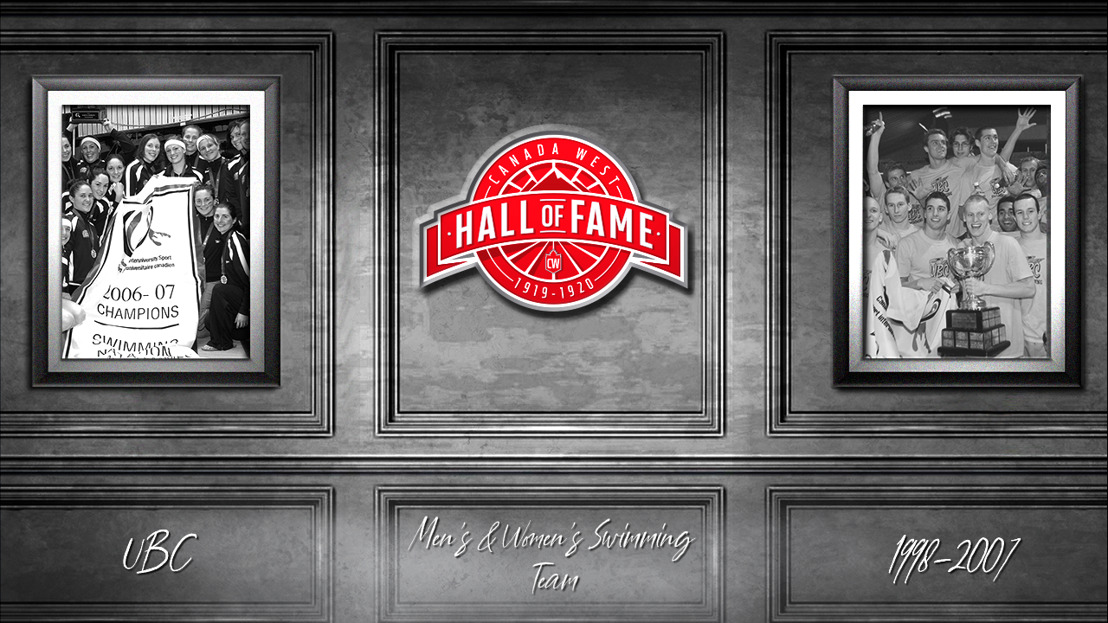 'Decade of Dominance' enters Hall of Fame
UBC swim teams won 10 consecutive national titles
VANCOUVER – A decade the likes of which will likely never be replicated in Canadian university sport, the UBC Thunderbirds swim teams from 1998 to 2007 earned the moniker 'Decade of Dominance.'
For 10 consecutive seasons no teams were better in men's and women's university swimming, as UBC won titles every time they hit the pool at nationals.
UBC's men's and women's swim teams were jointly inducted Tuesday into the Canada West Hall of Fame.
CLICK HERE TO UBC SWIMMING'S FULL HALL OF FAME STORY
Led by the likes of Brian Johns and Kelly Stefanyshyn, the T-Birds were unstoppable. The program generated a total of 42 international swimmers over the period, including 13 Olympians.
To learn more about the Canada West Hall of Fame and to see a full list of past inductees, visit CanadaWestHallofFame.org.