CW unveils Athlete of the Year finalists
Winners set to be announced Monday, May 2
29 April 2022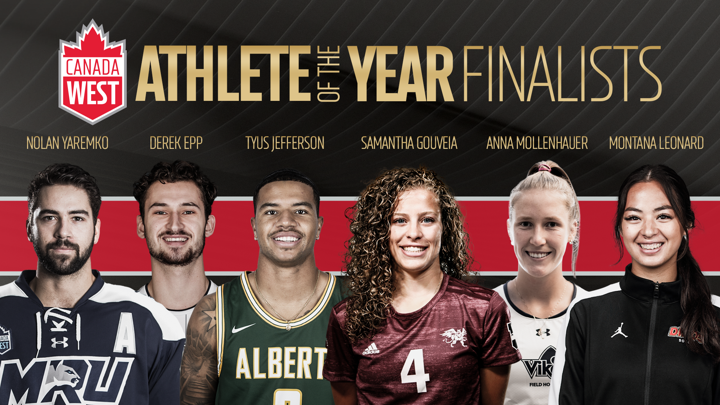 CALGARY – They fought through adversity, a cancelled season and a global pandemic. Through it all, they rose to the top of their respective fields, shining so bright they're now contending for the conference's top honour.
Canada West is announcing its finalists for the 2021-2022 Athlete of the Year awards, and Alberta universities are stealing the spotlight.
Four of the six finalists hail from the institutions in Edmonton and Calgary (MacEwan, Alberta, Mount Royal and Calgary).
On the women's side, Canada West's strength in soccer is on full display: two of the three nominees are stars in the sport. MacEwan's Samantha Gouveia (DF) and Calgary's Montana Leonard (MF) have been named finalists. Victoria's Anna Mollenhauer (field hockey defence/mid) rounds out the top three.
On the men's side, headliners in the basketball, hockey and volleyball worlds collide. Alberta's Tyus Jefferson (guard), Mount Royal's Nolan Yaremko (forward) and Trinity Western's Derek Epp (setter) are the top three vote-getters.
Canada West's Athletes of the Year, which are selected by the conference's 17 members, will be announced Monday, May 2 at 11 a.m. MDT. The CW winners will move forward as nominees for the national awards.
---
FEMALE ATHLETE OF THE YEAR FINALISTS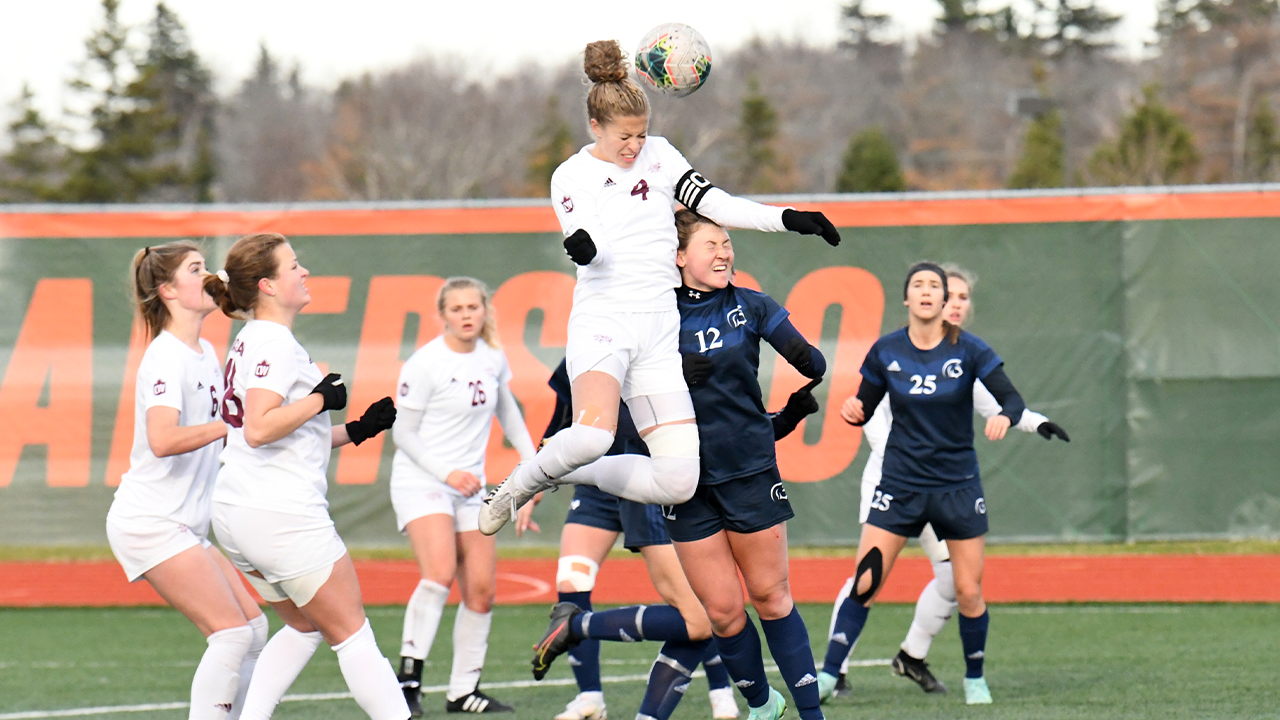 NOMINEE: Samantha Gouveia
Defender - Soccer
MacEwan Griffins
Fifth year
Edmonton, AB
Arts
MacEwan's Samantha Gouveia was the poster woman for success and leadership in a season where her feet never left the soccer pitch. The Griffins' team captain played every minute of every game, leading her team to the U SPORTS championship crown.
Gouveia scored three goals and two assists from the centre-back position where she commanded one of the stingiest defences in the country. She rose to meet every big moment, standing out as the player of the game in the national finals to cap off a season in which she earned her place on the Canada West first-team all star and U SPORTS second-team all star rosters.
The Edmonton, AB product was also named the Most Valuable Player of the U SPORTS national championships.
Gouveia's credentials are just as impressive off the field. She's a four-time U SPORTS Academic All-Canadian, most recently ranking in the country's top eight after maintaining a perfect 4.0 GPA.
She led a variety of student-athlete community campaigns this season, while providing support for youth in their toughest moments through Canada's Crisis Text Line. She also makes time to help veterans, paralympians and youth, all while presiding over the Student Athletic Council.
---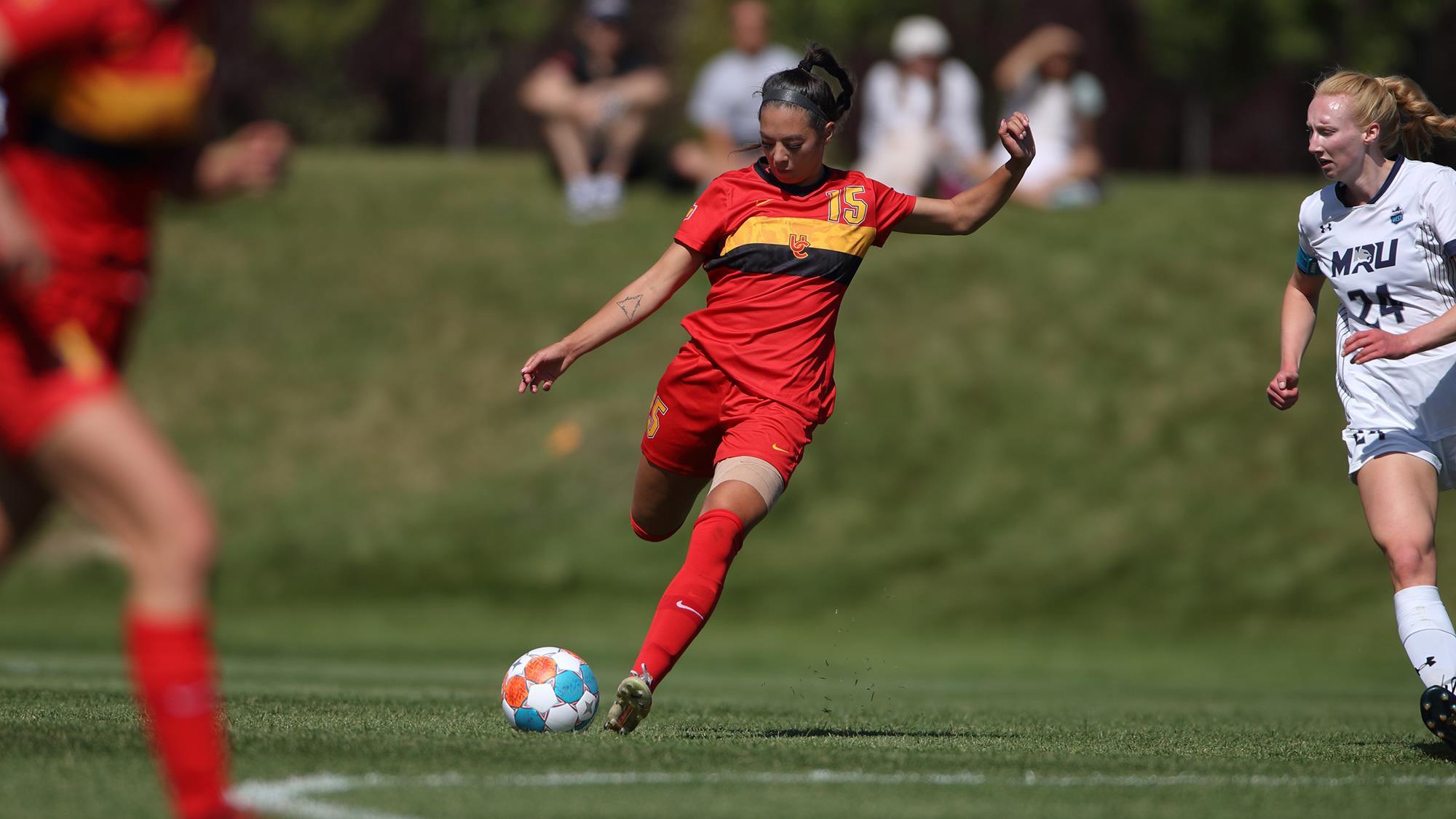 NOMINEE: Montana Leonard
Midfielder - Soccer
Calgary Dinos
Fifth year
Richmond, BC
Open Studies
Calgary's Montana Leonard had a historic season in Canada West. Despite a shortened schedule, the fifth-year midfielder broke the conference record for goals with 17. Her offensive dominance also showed in her league-leading 19 points and 38 shots on goal. The Richmond, BC product was the best in the country when it came to those same marks.
Leonard shone in the big moments, leading Canada West in game-winning goals as she steered her Dinos to a 9-2-1 regular season record.
She capped her season by bringing home two prestigious awards: the Canada West Soccer Player of the Year and U SPORTS Soccer Player of the Year. On the national stage, she was also an Academic All-Canadian.
Despite having one of her seasons shortened, Leonard ranks seventh all-time in CW career goals with 36 and has earned Academic All-Canadian honours twice in her career.
---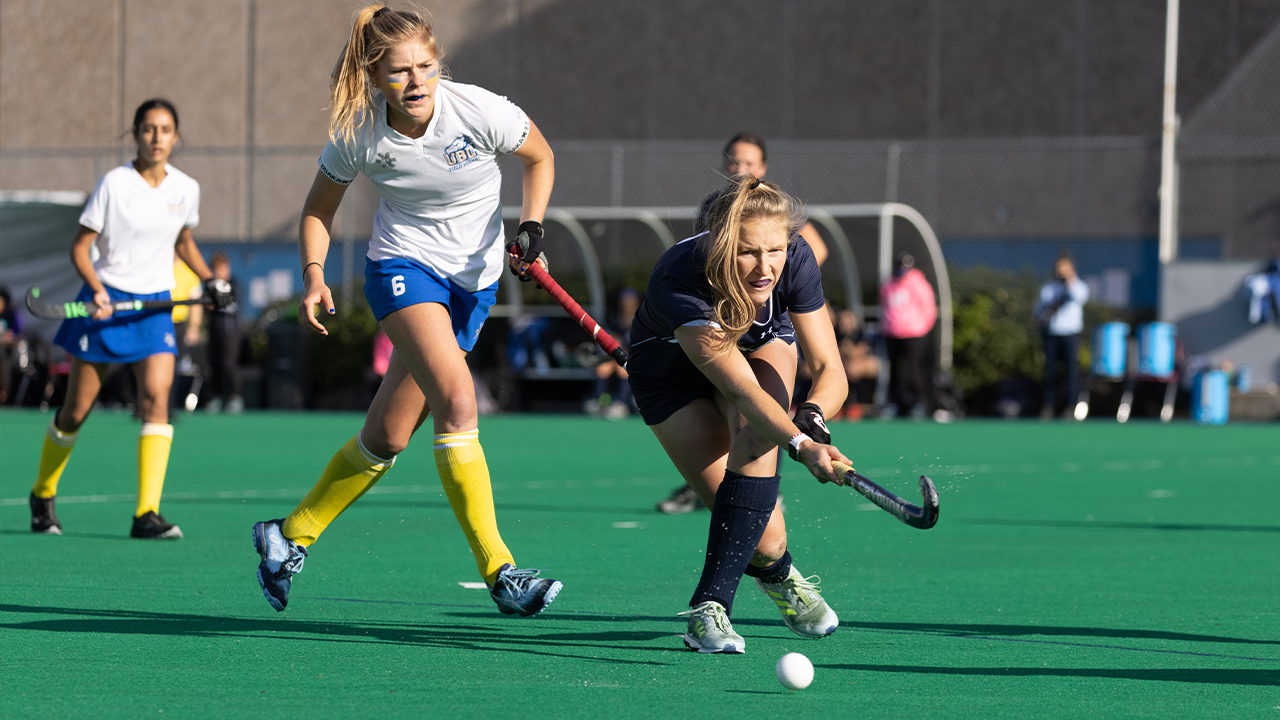 NOMINEE: Anna Mollenhauer
Defence/mid - Field Hockey
Victoria Vikes
Fourth year
Victoria, BC
Education
Victoria's Anna Mollenhauer has become a staple of CW Field Hockey over the past four seasons — and this one was no exception. Mollenhauer led her Vikes to a three-peat of conference and national championships. She put her team on her shoulders in their biggest moments, as the only player to score in the shootout in all three championship games this. year.
Mollenhauer's prowess earned her the CW and U SPORTS Field Hockey Player of the Year awards, as she co-captained her Vikes to an unbeaten regular season record.
The Victoria, BC product has taken home major honours every season she played, starting with the CW and U SPORTS Rookie of the Year awards in 2017. She was then named the CW and U SPORTS Player of the Year in 2018 and the 2019 U SPORTS Championship MVP.
Mollenhauer is also a two-time U SPORTS Academic All-Canadian and a Top 8 Academic All-Canadian awardee.
---
MALE ATHLETE OF THE YEAR FINALISTS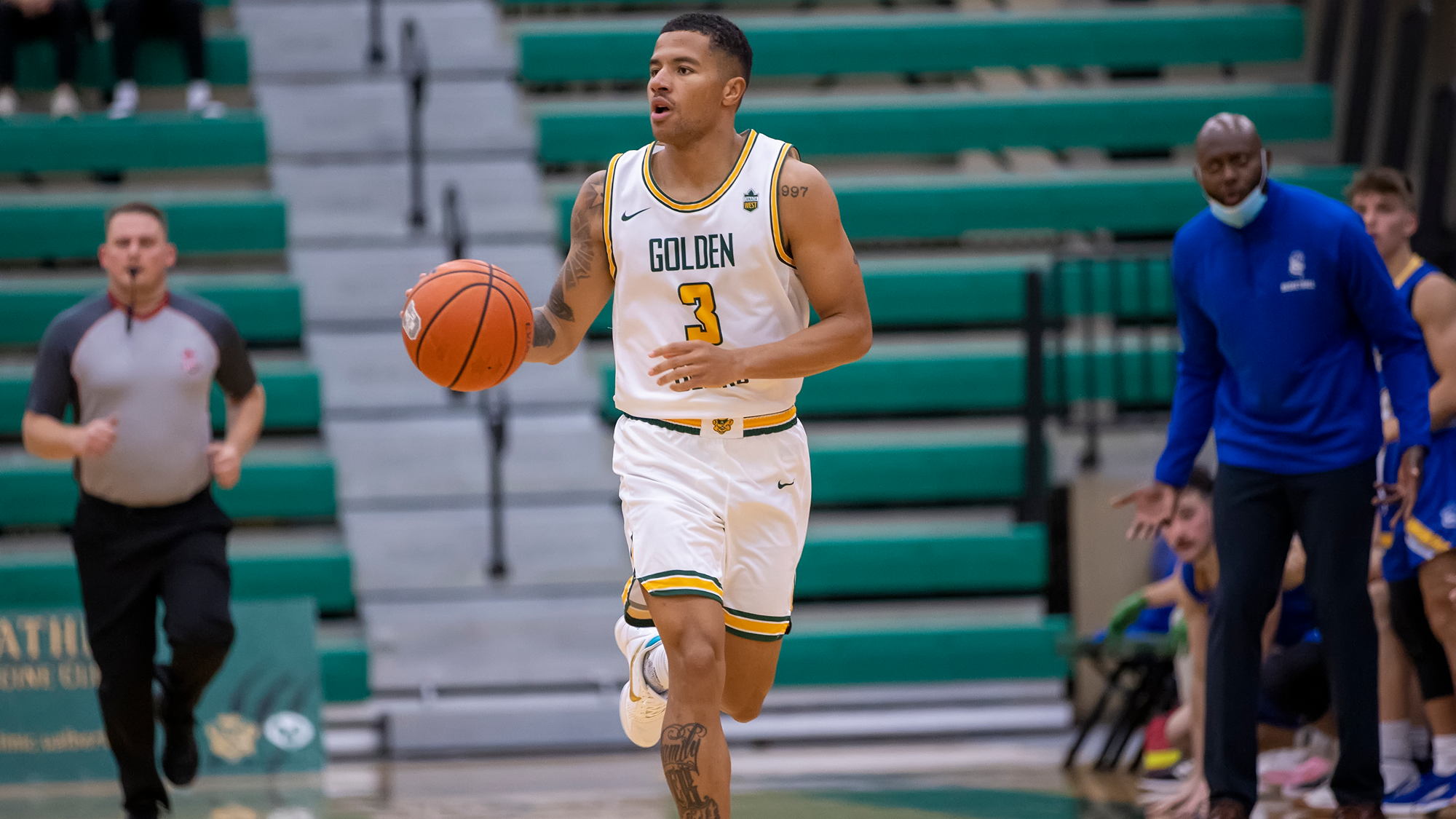 NOMINEE: Tyus Jefferson
Basketball
Alberta Golden Bears
Fifth year
Riverton, UT
Arts
Alberta's Tyus Jefferson made history this season when he took home not one, but two of the conference's highest honours. In a feat that's never been done before, Jefferson earned both the Canada West Basketball Player of the Year and Defensive Player of the Year titles.
His dominance on both ends of the floor led his Golden Bears to their first-ever undefeated season. Jefferson was the top point-getter on a strong Alberta squad, averaging 14.6 points per game, 4.4 rebounds per game, 3.9 assists per game and 34 steals.
The CW and U SPORTS first-team all-star went on to take home the U SPORTS Defensive Player of the Year award and U SPORTS bronze medal after winning a conference silver.
---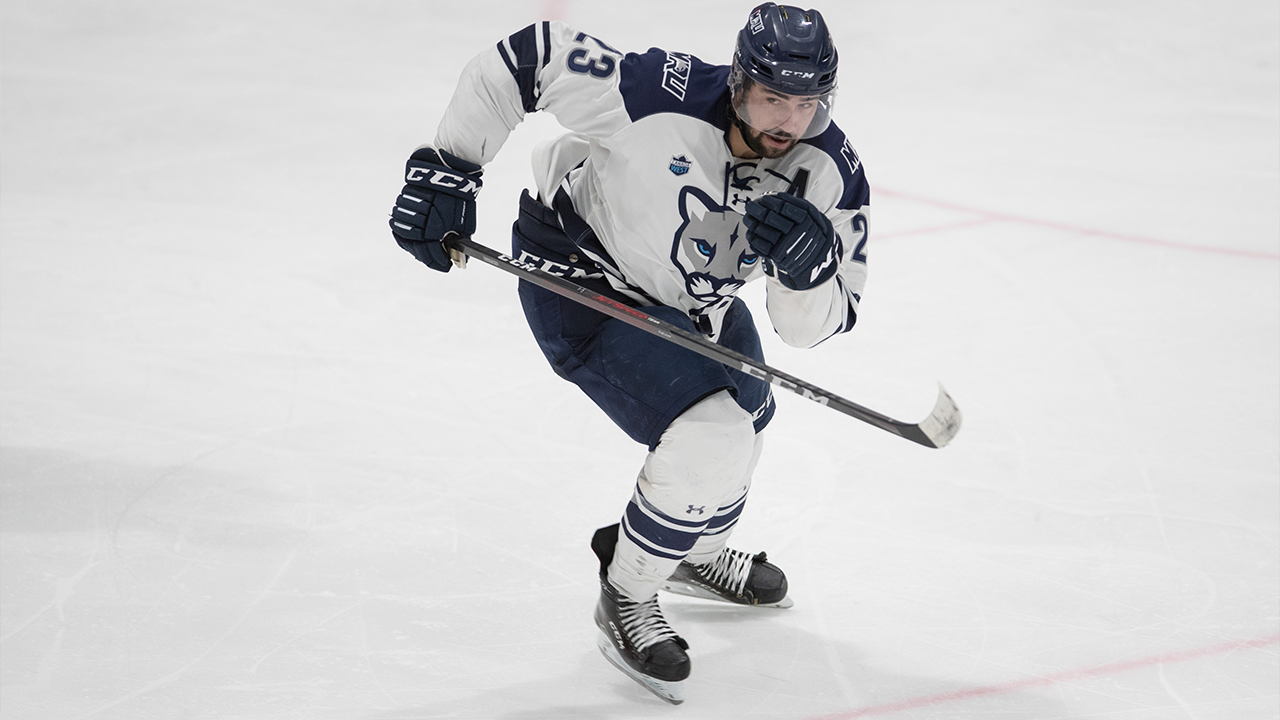 NOMINEE: Nolan Yaremko
Forward - Hockey
Mount Royal Cougers
Second year
Spirit River, AB
Business
Mount Royal's Nolan Yaremko also took home two of the conference's major awards in his sport. In just his second year, Yaremko won both the Canada West Hockey Player of the Year and Sportsmanship + Ability awards.
The Spirit River, AB product was the leading scorer in both Canada West and U SPORTS with 39 points in 20 games. He also led the country in goals with 19.
The feat also earned him the U SPORTS Player of the Year title.
Yaremko led his team to its highest regular season finish (third) to date, while becoming Mount Royal's most decorated student-athlete during its U SPORTS tenure.
The business major is a two-time U SPORTS Academic All-Canadian and volunteer with Heroes Hockey in Calgary.
---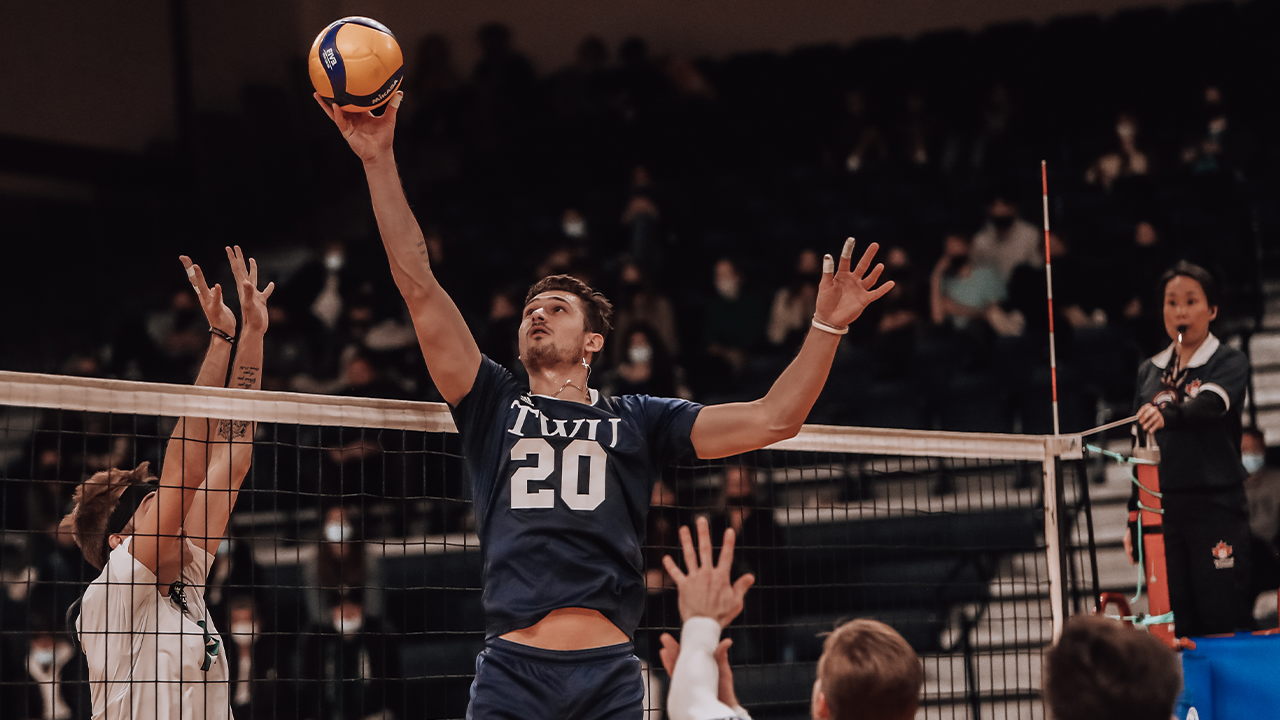 NOMINEE: Derek Epp
Setter/Outside - Volleyball
Trinity Western Spartans
Fifth year
Saskatoon, SK
Human Kinetics
The engine of a powerhouse Trinity Western squad, Derek Epp, rounds out the finalists for Athlete of the Year. Epp was both a setter and outside hitter in a unique 6-2 system that dominated the country's rankings during the regular season.
Epp's high-level versatility earned him the Canada West and U SPORTS Volleyball Player of the Year awards.
He captained his team to a 15-1 regular season record (the lone loss coming when Epp and other starters did not play) and a perfect 7-0 CW post season mark. The Canada West Champions went on to win silver at nationals.
Epp is coming off appearances for the Canadian national team at the Pan Am Cup. The Saskatoon, SK product is a two-time Academic All-Canadian.
-30-