CW Hall of Fame welcomes standout Winnipeg wrestler
Three-time national champion, Finn Higgins, earns honour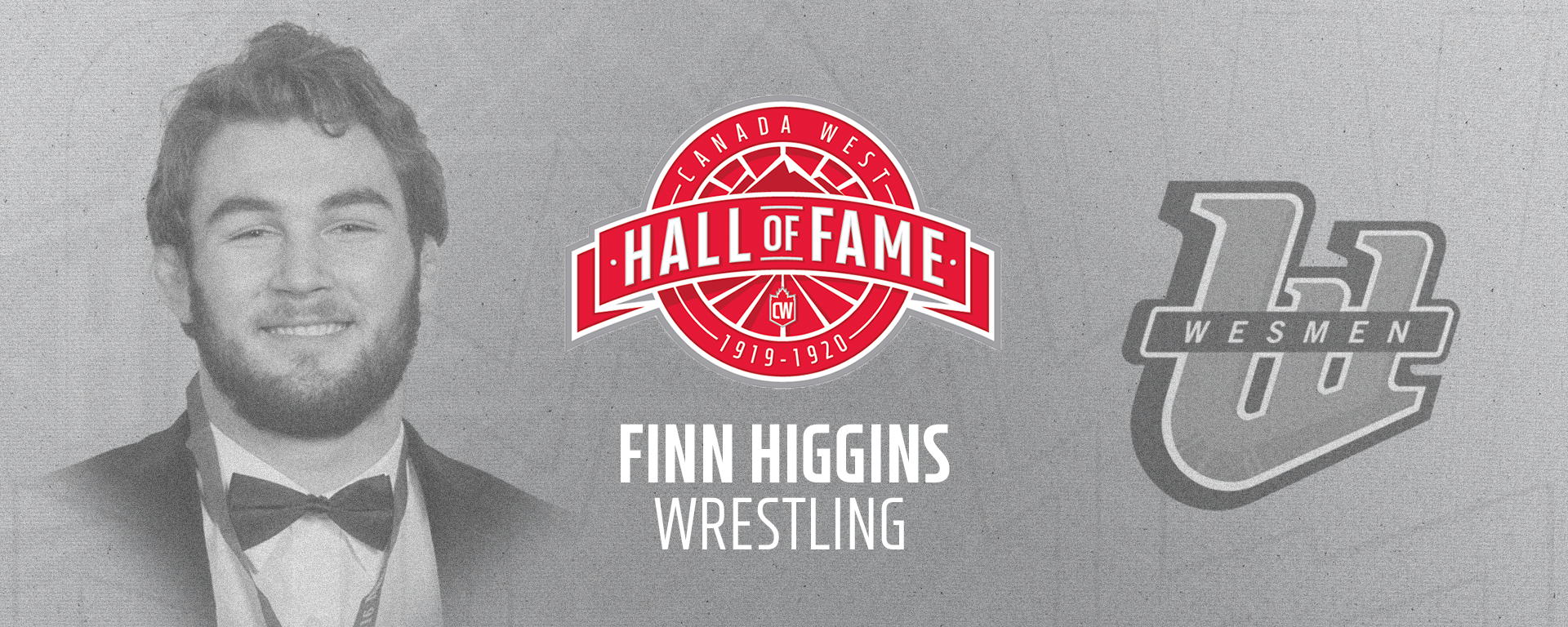 CALGARY - Finn Higgins is the newest member of the Canada West Hall of Fame, the conference announced Thursday.
Higgins is synonymous with wrestling excellence in Winnipeg. Despite being from Oklahoma, Higgins left a lasting mark at the University of Winnipeg after delivering three back-to-back-to-back national championship titles.
"Finn Higgins had an amazing career with the Wesmen, never losing a match — many of which he seemed to have already won before the referee started things. He was a pleasure to watch and get to know and it was wonderful to see him end his career with a U Sports gold medal in Winnipeg. He will forever be remembered as a Wesmen great and we're thrilled to see him inducted into the Canada West Hall of Fame," said Dave Crook, Athletic Director at the University of Winnipeg.
Higgins' three-peat began in 2015, when he took home gold in the 90 kilogram division at both the Canada West and U SPORTS championships. The following year, he moved up to fight in the 100 kilogram weight class. Despite the change, Higgins again steamrolled opponents as he earned his second straight CW and U SPORTS titles.
Higgins was focused for what would become an astounding three-peat in 2017. He went on an undefeated run that season before finishing what he started. Higgins captured three conference and three national golds in three years, creating a spotless championship record.
And now, Higgins' perfection is memorialized in the Canada West Hall of Fame.
---
ABOUT THE CANADA WEST HALL OF FAME
For the last century, organized university sport has been a central part of the student experience at institutions across Western Canada. Beginning with the University of Manitoba capturing the first Western Canadian Intercollegiate Athletic Union (WCIAU) men's hockey banner in 1919-20, student-athletes have been competing to reach their full potential in sport and the classroom, while enriching campus life. 
To commemorate 100 years of university sport across Western Canada, the Canada West Hall of Fame was created in the spring of 2019. This year's induction class will be unveiled throughout the summer of 2022.
VISIT: CanadaWestHallofFame.org