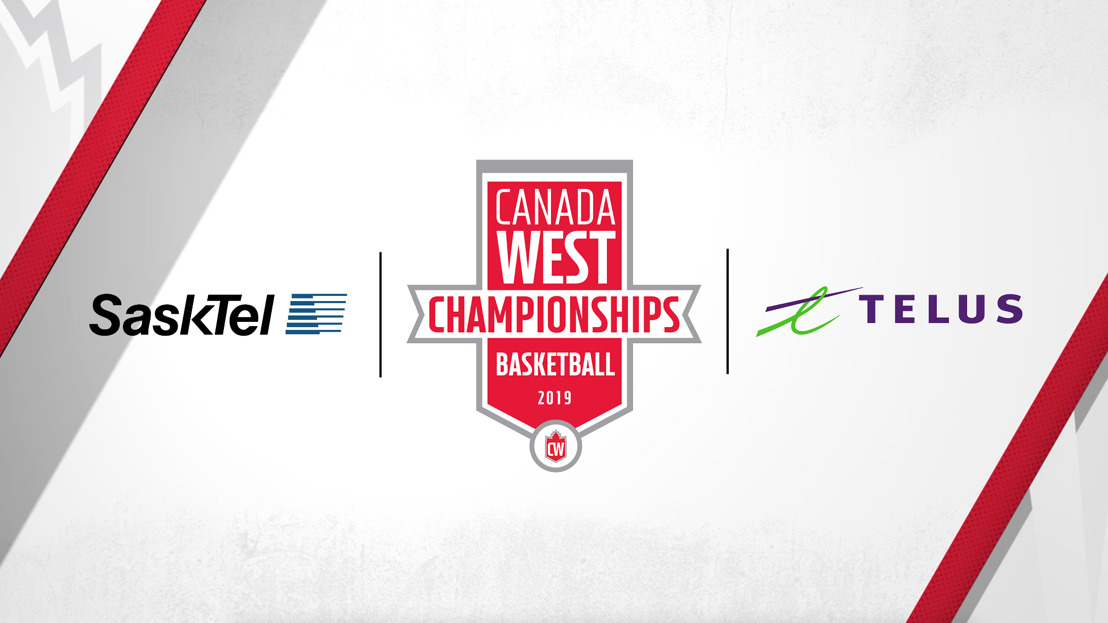 BB: CW championships back on TV
Conference champions to be crowned on SaskTel, TELUS
EDMONTON – The Canada West men's and women's basketball championships will once again be televised on SaskTel and TELUS.
Canada West and SaskTel announced Wednesday that the 2019 conference basketball championship games will be televised for a second consecutive season, with the games available on SaskTel max TV channels 49/349 in Saskatchewan, along with TELUS Optik TV on channels 998/9998 in Alberta and British Columbia.
Last season, the Calgary Dinos captured the CW men's title with a win over the Alberta Golden Bears, while the Regina Cougars downed the Saskatchewan Huskies for the women's banner in front of a television audience.
"We're excited to partner again this season with SaskTel and TELUS to showcase our Canada West basketball championships," said Evan Daum, CW Associate Director of Communications and Marketing.
"SaskTel continues to show their commitment to our student-athletes through their ongoing support for conference events, as we bring our product into homes across Western Canada."
Televising the CW basketball championships builds on the Canada West Football Showcase, which saw more than a dozen conference football games televised during the fall semester.
"We're thrilled to once again partner with Canada West to televise the men's and women's conference basketball championships," said Doug Burnett, SaskTel President and CEO. "In addition, with maxTV Stream now available in nearly 100 communities throughout the province we're excited to bring all the action of these championship games to more basketball fans in Saskatchewan than ever before."
The Canada West championship games will be played either March 1st, or 2nd depending on the hosts.
You can watch the conference semifinals this weekend on Canada West TV. On the men's side, the Calgary Dinos take on the Saskatchewan Huskies, while the Alberta Golden Bears host the UBC Thunderbirds. In women's play, the Saskatchewan Huskies host the Lethbridge Pronghorns, and the Dinos host the Regina Cougars.
For a complete look at the men's basketball playoff schedule, click here. For the women's schedule, click here.