BB: 2022-2023 schedule unveiled
Men's and women's seasons tip off November 4
20 June 2022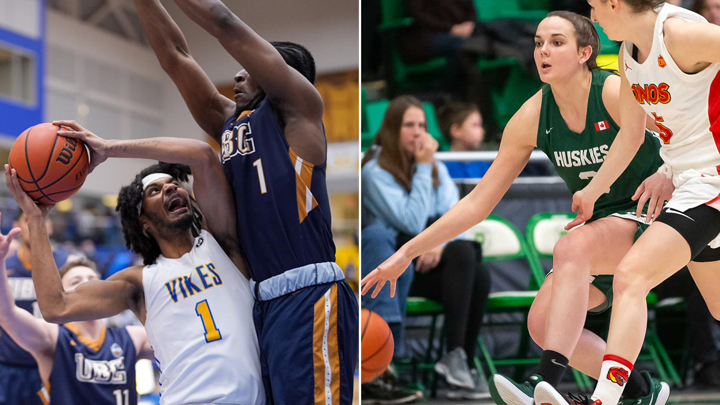 CALGARY - Old rivalries are soon to reignite. Canada West released its basketball schedule Monday, unveiling a full slate of conference-wide games starting November 4.
Teams that haven't faced each other in three years will square off as last season's divisional play due to COVID-19 comes to an end.
Fans won't have to wait long to see last season's top two teams on the men's side duel it out. Alberta takes on Victoria in Edmonton on November 18 & 19.
The back-and-forth battle for dominance that was the Winnipeg and Saskatchewan match-up on the women's side will have to wait until playoffs this year, which are scheduled for February 17 & 18 for both men and women.
This year's format will look more similar to that of 2019, with the fifth to twelfth ranked teams moving into play-in games ahead of the quarterfinal match-ups.
The only difference is those games will all go ahead the same weekend, meaning the top four seeds will host both their quarter-final match-up, and the game deciding their opponent.
The conference's top four teams on both the men's and women's sides will then advance to the semifinals on February 25. Teams will be reseeded for this, with the top two hosting their respective matches. The final four will vie for a spot in the Championship game on March 4, 2023. A bronze medal match will also be scheduled for that weekend if needed to determine a third nationals representative.
Teams will then have a week off before jetting off to St. Francis Xavier University (men's) or Cape Breton University (women's). The U SPORTS national championships are slated for March 9-12. ​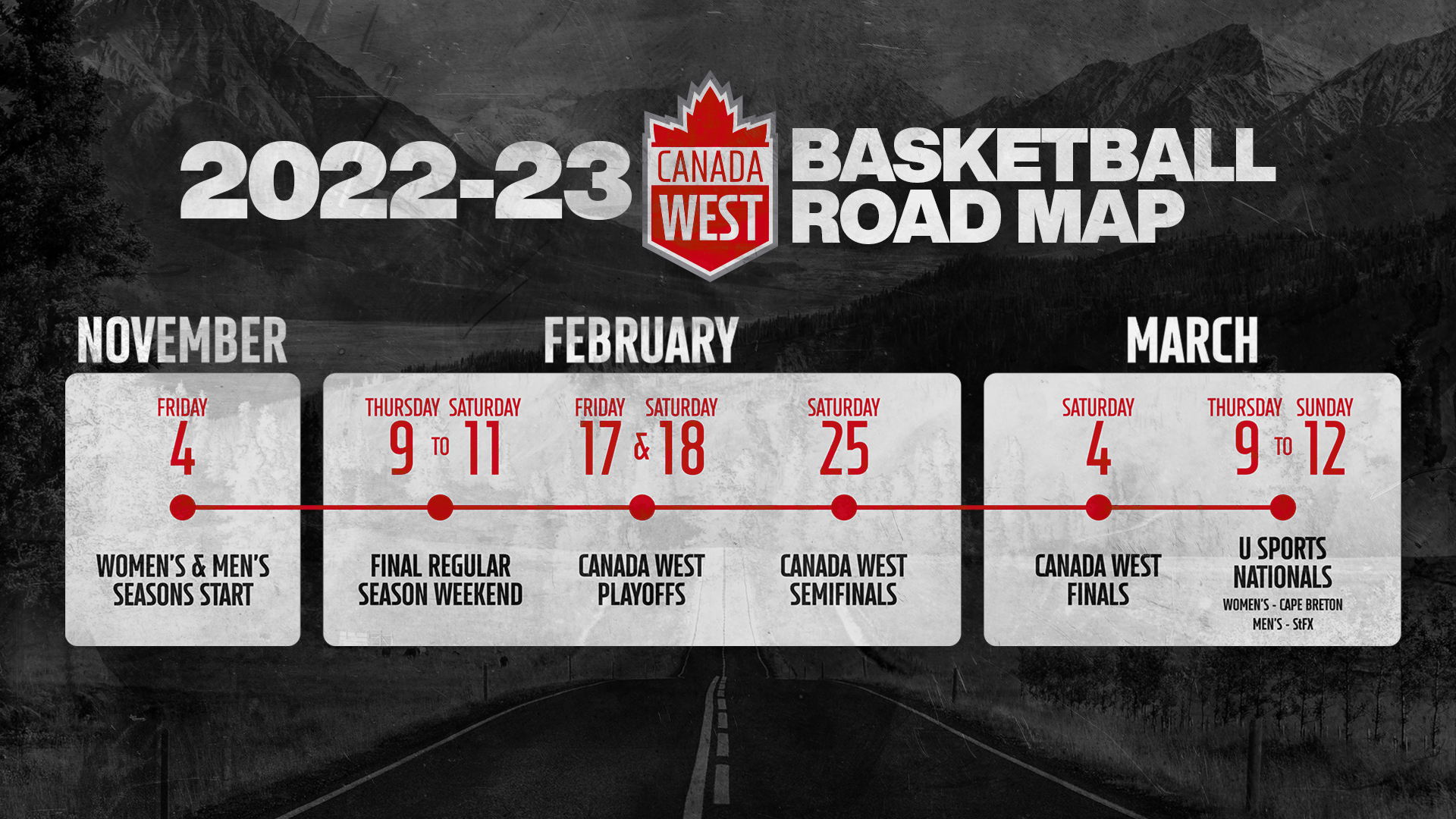 Want in on the action? *Mark your calendars. Early bird discounts for CWTV passes go on sale July 18. You'll be able to purchase your pass here.
View the complete 2022-2023 Women's Basketball schedule here.
View the complete 2022-2023 Men's Basketball schedule here.
---
2022-23 SCHEDULE RELEASES
Thursday, April 21: Football
Monday, June 13: Soccer
Wednesday, June 15: Volleyball
Friday, June 17: Rugby 15s
Monday, June 20: Basketball
Wednesday, June 22: Hockey
Friday, June 24: Field Hockey
Monday, June 27: Championship Sports