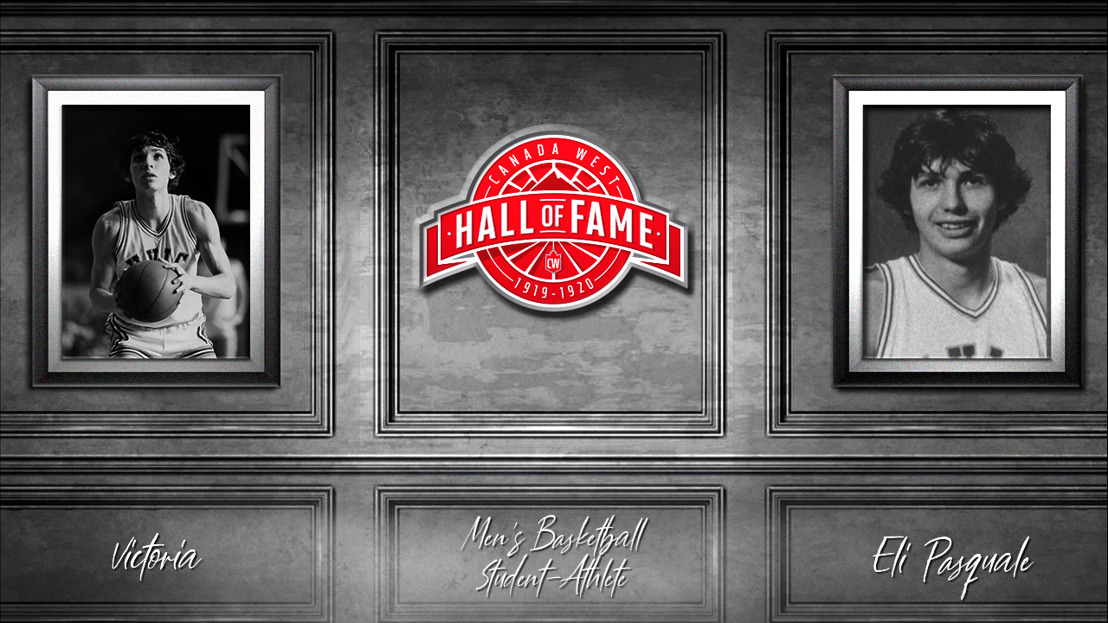 Basketball legend Pasquale honoured
Five-time national champion also starred on international stage
VANCOUVER – The "face of UVic basketball", Eli Pasquale's name remains synonymous with excellence.
A national and Canada West champion during all five of his seasons at the University of Victoria, Pasquale was announced Tuesday as the latest inductee in the Canada West Hall of Fame.
CLICK HERE TO READ PASQUALE'S FULL HALL OF FAME STORY
During an unmatched university career, Pasquale led Victoria to a remarkable 75-5 regular season conference record, while winning Canada West and nationals every season. In addition to his dominance against Canada's best, he also showed excellence on the international stage.
At the 1983 Universiade in Edmonton, Pasquale played a starring role as Canada upset the United States in the semifinals, before capping the tournament off with a gold medal win over Yugoslavia.
In total, Pasquale suited up for Canada a total of 15 years, competing at both the 1984 (Los Angeles) and 1988 (Seoul) Olympic Games.
Following his university career, Pasquale was taken in the fifth round of the 1984 NBA Draft, before going onto a lengthy pro career in North America and Europe.
To learn more about the Canada West Hall of Fame and to see a full list of past inductees visit CanadaWestHallofFame.org.